Extra! Extra! Read all about it on your iPad
What is the future of the publishing industry?
What options are there to access to digital books and news?
What mobile broadband plans are on offer for tablets?
Interested in getting a 3G data plan but already have a tablet? Vodafone offer no contract BYO Tablet data plans starting from 2Gb for $19 a month. Call us on 1300 764 000 for more information!
We've all seen it coming: Kindles replacing books in the hands of commuters; iPhones and iPad apps substituting the morning paper; Bookstores closing down while digital eBook sales soar. The public's demand for a more accessible alternative to the old standard of physical print has quickly changed the face of the publishing world. But is print really dying? Or is it growing into something better suited to the modern world?

Or is it?
The medium of Printing stood alone for hundreds of years as the one and only mass-consumed media on earth. It was not until the 20th Century with the arrival of radio and television to the masses that print was forced to change and adapt. The popularization of radio highlighted the importance of fast turnaround of current news to consumers and Television similarly revealed the attractiveness of graphics and colour. By assimilating these features into its own format, the print industry prevailed and all seemed well for a while. Under development for decades in computer labs though, was a quiet but formidable enemy. The Internet's sudden and unexpected boom in the late 90s left little time for existing media to adapt, especially the print industry.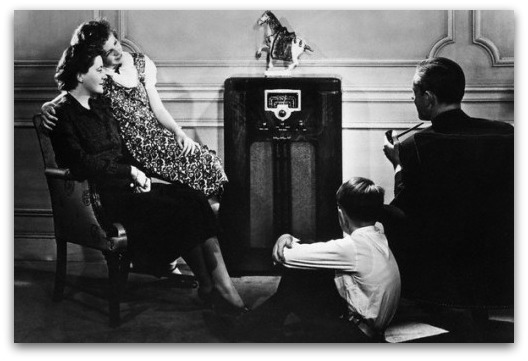 Nothing like a good family gathering around the radio. Or TV. Or iPads.
At first it wasn't too different. People still read newspapers and purchased books, there was a level of trust involved with Print that no "new-fangled" device could break. The harsh light of a computer monitor was no match for a nicely printed paperback but as the demand for digital format increased the more technology and the print industry were pushed to change. First on the scene was the eBook format, pioneered later by Amazon's Kindle that combined the convenient digital format with a screen that replicated the feel of reading ink on paper. By the time Apple's own foray in the digital print market came to fruition with their iPad and iBooks, physical print had already been pushed far into the shadows of current media.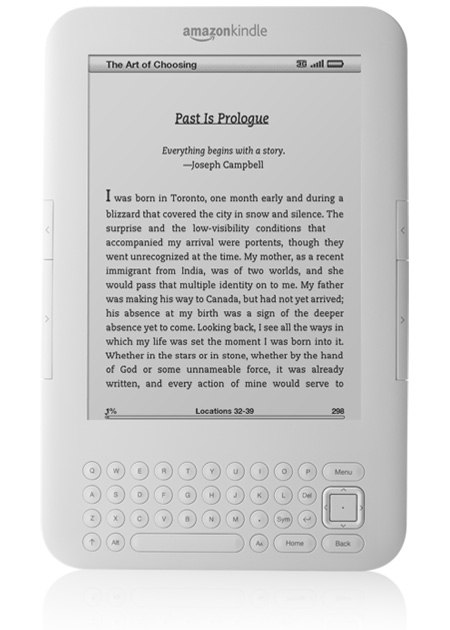 Amazon's Kindle – The harbinger of death for print? Unlikely.
With current tablet manufactures such as Acer, Samsung, Google, Amazon and Apple offering prices below the $400 range, tablets have become the most cost-effective means of storing and reading books, magazines and news. There is a plethora of News Readers applications available that allow users to read and organize their news digitally. All it takes is a tablet computer or smartphone with internet access and you're ready to go. Popular newsreader apps on the iPad are Flipboard, Pulse and Zite on the iPad. These applications aggregate favourite news feeds from around the internet into one easy to read mock-up magazine. These applications are the future of print, incorporating the long-established newspaper and magazine forms with the dynamic and far-reaching content of the internet. Mix these with social-media integration such as your Facebook account and you've got a paperless, instant way of reading and sharing your news with friends and family.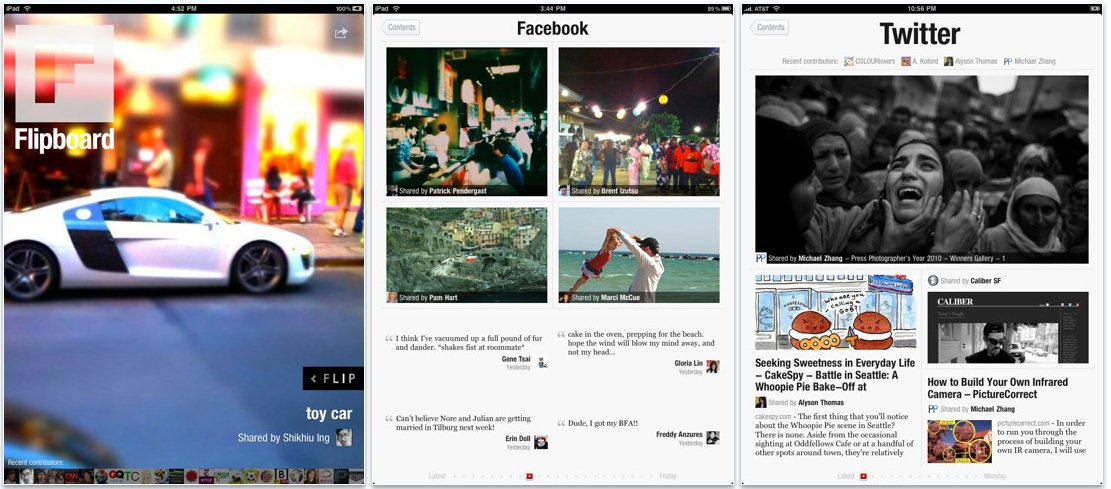 Flipbook on the iPad and iPhone
As well as news readers, many major publishing and distributing companies are offering their complete catalogue of books in a digital format. Amazon offers their Kindle range of e-readers and applications for the iPad and iPhone that offer a selection of over 400,000 books below $10. Barnes and Noble also offer their catalogue of books at similar price and range. The aesthetic of these devices and their applications have been built to mimic the nostalgic experience of reading a good, old paperback book with the addition of being able to choose the formatting, font and colours that suit you.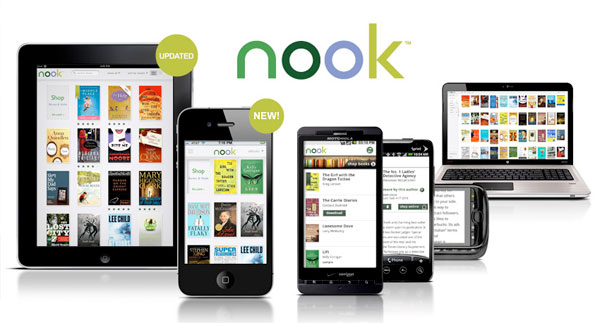 Access your library anywhere with an Optus 3G Data plan, call Optus on 1300 137 897!
Though many have claimed the death of print isupon us, the sales of digital publications prove otherwise: it is actually in a state of growth. Much like it's transformation with the introduction of Radio and Television, Print is only in a stage of adapting as it moulds to fit itself comfortably within the digital market. Even if the presses were closed for good and magazine racks and bookshops left empty, print would be still be alive and kicking, just this time in a shiny electronic exterior.
Looking for a tablet? Need a plan? Optus has you covered with iPad plans starting from $48 a month for 2GB of data. Call Optus on 1300 137 897