Optus 4G network will be wholesaled
Vodafone improving 3G
Telstra 4G/LTE network still has no real competition
Australian IT site Delimiter has reported that Optus have successfully carried out trials for 4G mobile and data services on the 700MHz band, previously used for analogue TV transmission. Speeds recorded during the trials exceeded 70Mbps- 3x times faster than even the fastest ADSL connection, and approaching the maximum speed of most fibre-optic deployments.
Click here for the best 3G Mobile Broadband plans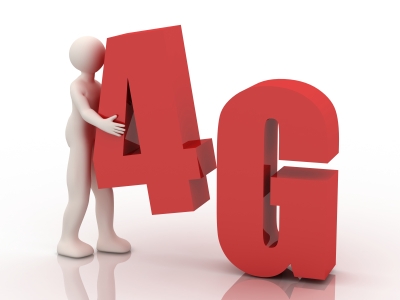 Telstra is currently the only major operator to have deployed a service that can be labelled 4G or LTE (Long Term Evolution), on the 1800MHz spectrum. Telstra's deployment is so far only available in certain areas of major capital city CBDs, and is capable of speeds as high as 100Mbps, though average speeds top out at 55Mbps in most real world tests (like all mobile networks, speeds can vary greatly depending on signal strength and amount of people accessing the network at any time).
Only one phone, the HTC Velocity 4G is capable of using the network, though the Motorola Zoom and Galaxy Tab tablets are also capable of using the network (the iPad, notably, cannot). Telstra is for now mostly deploying their 4G network as a broadband data network, for use by USB-connected modems and similar hardware.
Optus purchased Vivid Wireless in February. Vivid previously offered Australia's only 4G mobile broadband network, for data use only, in a very small coverage footprint. The purchase is widely believed to be a move Optus has made to acquire spectrum- radio wavelength on which to deploy high speed services. The 700MHz spectrum is locked down by the government (though open for testing) and will be auctioned off towards the end of 2012. Telstra, Vodafone and Optus are all expected to bid.
An Optus 4G network would be good news for bargain seekers. Optus is currently the largest provider of wholesale mobile network space – allowing companies like Dodo, TPG, Amaysim to offer mobile data services without having to install and develop their own network.
Optus has already hinted that their 4G network would be made available for immediate wholesale when deployed. But aside from the fact that the auction won't happen until late this year, analoque TV won't be switched off entirely until 2015 - meaning that new 4G networks utilizing this hyper-fast band will have to wait until then. At that point, Telstra's growing 4G network will already be 3 years old.
Optus' purchase of Vivid might hint that a deployment of an interim 4G network is in the cards. Vodafone, meanwhile, is busily installing an updated3G network with speed and coverage equivalent to Telstra's old 3G network, and banking on the idea that at a much lower price, people will take a slower (but still excellent) network rather than a fast, expensive network with no competition.