Mobile broadband proves complementary to Australian businesses, households
45% of Australian businesses use mobile broadband
Use of internet on smartphones and tablets rising
WA's mobile broadband network expanding
We talk a lot about how mobile broadband is an ineffective solution for a home broadband connection. It's a persistent misunderstanding in the Australian internet industry, that mobile broadband is just as good as a fixed-line connection (or, with the new popularity and emergence of 4G, better!!) and one that we consistently have to fight against in order to help customers find the best plans. However, there are times when mobile broadband is an asset to Australian households, and recent news have revealed some of those times very clearly.

Importantly, a new survey by Roy Morgan has shown that 45 per cent of Australian businesses have a mobile broadband service, and 93 per cent of businesses have a fixed line connection.

Click here for the best mobile broadband plans.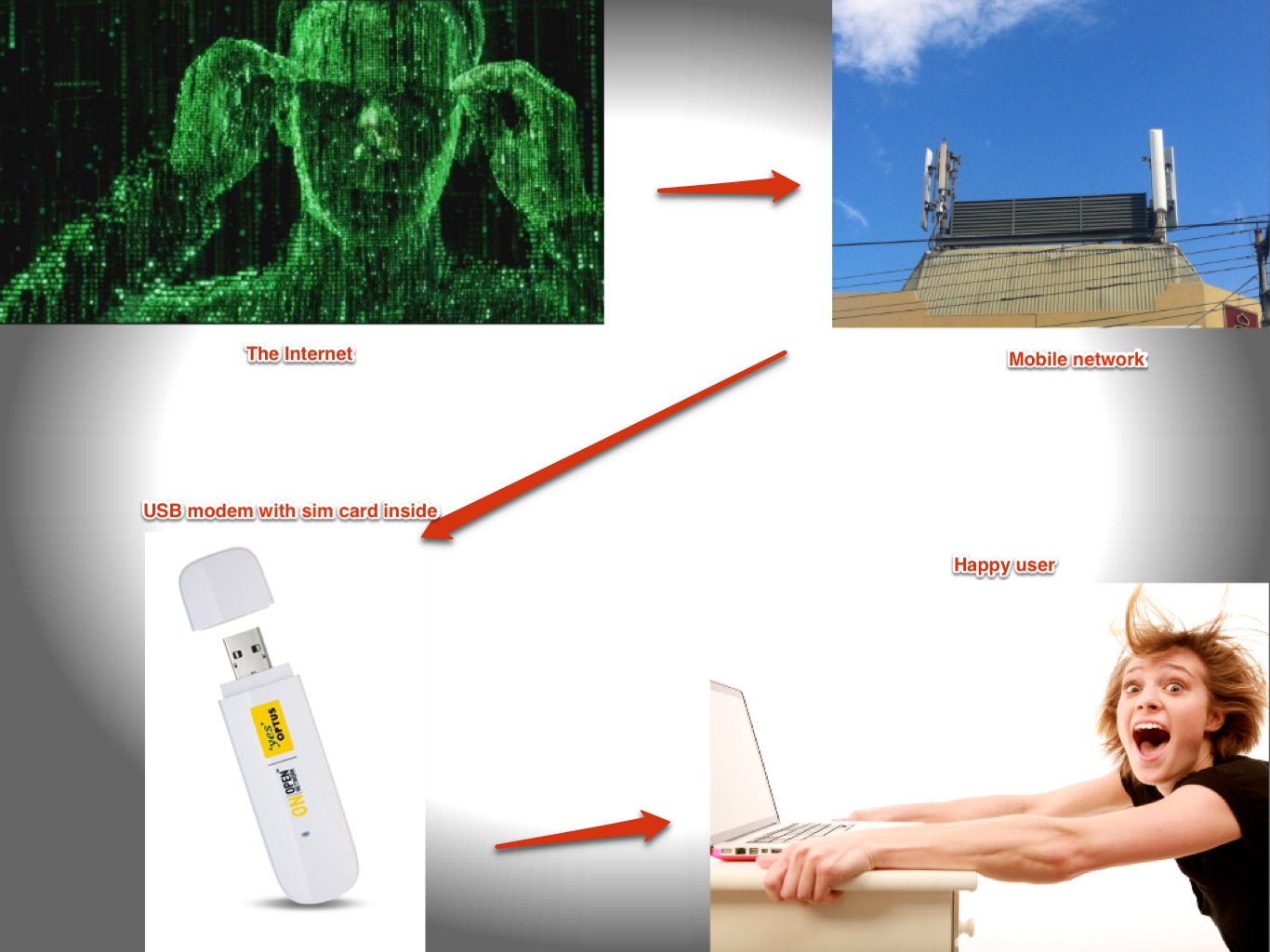 How mobile broadband works.
This indicates that many Australian businesses who are connected to the internet – or at least 38 per cent of them – are using mobile broadband in addition to a fixed line service, suggesting that for many Australian businesses, mobile broadband is now an important complementary service to a fixed line connection. Paired with an ADSL or cable connection is frequently where we see mobile broadband doing its best work, in its portability and easiness in terms of connection and initial set-up.

The director of mobile, internet and technology research at Roy Morgan, Andrew Braun, said: "It's no surprise that more than 93% of businesses have a fixed Internet connection. Clearly Australian businesses are also seeing the benefit in mobile broadband Internet services, which enable access to the Internet on the move via a broadband mobile network. With this advantage over fixed Internet, it is not surprising that businesses with a mobile workforce or mobile offices are using this type of service."

For the sake of the survey, mobile broadband was defined as internet access via a dongle, pocket WiFi modem, a tablet or notebook SIM/MicroSIM, or a data card.

Braun confirmed that the growing popularity and reach of 4G mobile networks meant that we could expect this trend to be one that continues upwards, but pointed out that for now, it's most obvious in larger businesses. He said: "Also of interest is that the larger the business, the more likely they are to utilise this service. This is illustrated by the fact that 77 per cent of large businesses (200+ employees) use such a service, compared to only 43 per cent of micro businesses (under 5 employees)."

A big part of these numbers are, of course, in the mobile broadband data packs made available with smartphones. It's become common for Australians to have a 'work phone' in addition to a phone for their personal usage, and smartphones are popular choices for work phones due to the access they have to the internet, maps, and other business-related work.

However, the Roy Morgan survey also suggested that a growing number of these work related mobile broadband connections are coupled with tablets, as some 248,000 Australian businesses – more than one in seven – now own or rent a tablet computer. Between them, the companies use some 478,000 tablets.

Roy Morgan did not ask the businesses what brand of tablets they use, although common market place domination suggests that the majority would be Apple iPads, particularly with Apple's huge business apps market.

However, a spokesperson suggested that Apple might need to watch their back, saying: "While the current tablet computer market is being led by the Apple iPad (iOS), Google with their open-source software platform, Android, and Microsoft with its recently launched Mobile Windows operating system (and new tablet Surface) could emerge as big winners in the business market."

Click here for the best iPad broadband plans.

Once again, size did matter, as the survey showed that the larger the business, the more likely they were to have at least one tablet. Of the businesses surveyed, 46 per cent of large businesses had at least one tablet, compared to only 12 per cent of micro businesses.

Interestingly, too, the Roy Morgan report highlighted exactly which type of Australian businesses have most embraced mobile broadband connections. The finance and insurance businesses were the most likely to have a mobile broadband connection at 56 per cent of them, followed by education and training industries at 53 per cent, wholesale trade at 52 per cent, and information media and telecommunications along with the mining industry at 51 per cent.

It's clear that mobile broadband has found a place within the business world, and this is very probably part of the reason behind Western Australia's state government announcing a new $106 million Regional Mobile Communications Project (RMCP) to deliver the benefits of mobile broadband to outback Australia.

The RMCP initiative has been put in place to tackle the "tyranny of distance", using mobile broadband to connect communities across regional and remote areas, and is set to roll out over the next three years. It is supported by WA's Department of Commerce, the Department of Regional Development and Lands and, of course, Telstra.

The Department of Commerce's General Manager for a Digital Economy Jim Wyatt wasn't interested in just the business side of things. He said: "Health, education and emergency services are just some areas that will benefit from mobile broadband."

WA's minister for regional development Brendon Gryllis added: "Firefighters and emergency medical services can use wireless broadband to download vital information while out in the field. They will be able to remotely access and transmit information in real-time."

The RMCP is expected to be fully operational by 2014, giving customers in WA some more time to access the internet in different areas before the NBN kicks in. And, as we've seen, it's not a useless investment considering that the NBN will be in WA relatively soon, as mobile networks are important in their ability to provide mobile broadband as a complement to a fixed line service. In addition to that, they make data plans on smartphones and tablets possible, and Australia is becoming a country rightly fixated on such technology.

However, our major concern here is that another thing the RMCP is accomplishing is expanding Telstra's footprint across regional and remote Australia and, once again, ruling out competition. Telstra won the bid to work on the project fair and square, and undoubtedly they're capable of doing so; but they've shown no real sign, unlike Optus and even Vodafone, of wholesaling their mobile network, meaning that for customers in rural and regional areas in WA, it's Telstra or nothing.

At Compare Broadband we encourage competition amongst providers as one of the best ways to ensure that customers are being looked after; that customers are viewed as prizes, and not as sitting ducks. If Telstra gains a total stranglehold on WA's mobile broadband networks, we may see once again the risks of mobile broadband coming in to play: steep charges for very little data, excessive excess usage charges, and no drive to continue having customers stay with them as opposed to switching to another provider.

Competition within an area is a crucial part of making sure broadband plans and structures remain fair and at the best possible peak for customers. We can only hope that other providers will follow Telstra's lead and expand out west, much like the pioneers of yore, to bring the best mobile broadband services to all Australians.

For now, call the following providers to see what mobile broadband plans they can offer you in your area:

Optus: 1300 137 897
Amaysim: 1300 302 942
Dodo: 1300 136 793

Or give us a call on 1300 106 571 and we'll be able to help you find out whether a provider like Vodafone might be best in your area and check their coverage. We're happy to help you find the best plan and provider for your needs!