MyNetFone expands VoIP network with acquisition
VoIP network one of Australia's largest
How good is VoIP?
What are alternatives to landlines beyond VoIP?
MyNetFone has acquired GoTalk for $1.4 million, expanding its wholesale voice-over-internet network to be one of the largest in Australia. The buyout will further cement MyNetFone's status as the VoIP provider of choice for budget (and customer service) conscious consumers.

What is VoIP?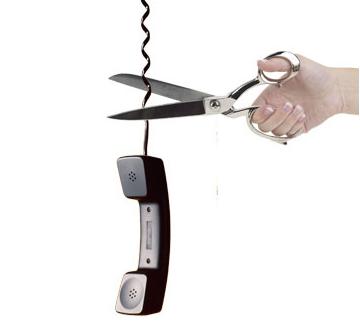 Voice over Internet Protocol seems straightforward, but is rarely understood by most people beyond 'cheaper telephone calls'. VoIP is essentially the means by which traditional telephone networks will be integrated into the all-digital communications world, on the internet.

In the past, all communication networks had a real and distinct physical presence in our world. For TV, this meant massive transmission towers, antennas on every roof and repeaters all over the place. For telephone networks, this means a telephone socket in every home, grey pillars on every street, pits, ducts, exchange buildings and utility poles. And more!

All of this infrastructure meant that each call was basically just your voice, carried along an electrical wire, and eventually amplified until it reached a line connecting to the place you were calling. This 'switching' is what made long distance calls expensive.

With VoIP, your voice is turned into a digital packet, sent at high speed along the internet, and unpacked into a voice signal at the other end. Because the internet is essentially decentralized, making a call to Pakistan is the same as making a call to your neighbor.

Does it work?


Yes and no. The problem with digital phone calls is that they happen in real time, and require a lot of on-the-fly processing. Traditional phone networks and the technology involved have been around for decades, and have largely been made to 'just work'; by contrast, digital calling technology is still being worked on, and lacks the same quality of service. It depends largely on the speed and reliability of the underlying internet connection on both sides of the call.

But there are ways of making it better. Better software helps, as does a larger network of 'Points of Presence'. For a carrier like MyNetFone, this means installing servers in more internet exchanges that directly connect to other networks. At this point, it gets more complicated than can be summed up in a short article, but these 'POPs' are what's likely being acquired from GoTalk.

The more common solution being employed with many providers is to do all the digital stuff at the telephone exchange. This means that customers plug a regular telephone handset into the traditional wall socket, and the call to the exchange is normally switched. But at the exchange, the provider uses their far more capable networking and processing equipment to digitally package the call, send to a POP, which then interconnects back to the regular telephone system on the other end. This is what's employed in many traditional internet + phone bundles that come with free calls, such as those offered by TPG, Dodo and Optus.

MyNetFone VoIP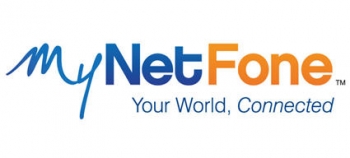 MyNetFone is still relying on most of the hard work being done within the customer's own home, but is aiming for quality nonetheless.

The main differentiation with MyNetFone VoIP is that they are trying to provide a certain Quality of Service (QoS) guarantee. This means that they provide hardware (for free on most plans) that has been optimized to work with their software, to make sure there is reserved bandwidth for the phone service (most modems will just 'turn on the tap' and use your entire speed for whatever you request, meaning that a big download can interrupt your VoIP service).

For their internet plans, MyNetFone aims to provide Naked DSL (broadband over a regular phone line with no traditional voice service) in a bid to lower line noise and electrical 'crosstalk', improving the quality of the connection for the VoIP service (if only marginally).

But at the end of the day, it has to be remembered that the traditional landline phone service is very hardy, with the electrical current being provided through the line rather than AC power (which is why a traditional landline works in a blackout) and with battery backup in the network to provide emergency services in dire situations. All VoIP services are inherently reliant on mains power and internet connectivity to work.

Should I get VoIP?

Yes, with the following provisos:

- You can already get a decent, fast, internet connection over a phone line (ADSL) or Cable (you can call us on 1300 106 571 for a preliminary check on that).



- You don't require fax, back-to-base alarm or Priority Assist (medical emergency) services



- You make enough calls interstate and internationally to warrant the extra time and configuration



Alternatives

As mentioned earlier, some providers do a VoIP service that requires no configuration or special hardware on the other end, by using the traditional phone network in part to provide the service.

TPG - $80 Bundle – Unlimited data, landline calls (incl. local, STD and 1300 numbers), unlimited mobile calls on all Australian networks and unlimited international calls to 11 countries. Call 1300 106 571

Dodo - $70 Bundle – Unlimited data, unlimited landline and mobile calls within Australia (13/1300/1800 numbers not included). Call 1300 136 793

If you're completely free of landline phones and rely solely on mobile, the following combination of services might be so tempting that you'd want to pay out of your current contract to get it!

MyNetFone Naked DSL - $60/month for 500GB of data, $49 connection and free Wi-Fi modem ($13 delivery fee). 12 month contract, call 1300 421 046

Amaysim Unlimited Mobile - $39.90 a month, unlimited calls to landlines, mobiles, 13/1300/1800 numbers, unlimited SMS/MMS, 4GB mobile data. SIM only (BYO Mobile). Call 1300 302 942

For more info or details, you can call us on 1300 106 571