Labor wastes $25 million on failing NBN advertising campaign
Political bias raises ICC red flags
Ineffecitve selling points
Largest advertising spend since Howard's Work Choices ($47m)
The Independent Communications Committee (ICC) have scrutinised the Labor Government for overtly political content, wording and phrasing in their $24.9 million National Broadband Network advertising campaign. The ICC is a three-person body that guards against the mis-use of taxpayer funds in government advertising campaigns. Since August, the ICC have convened on a record 19 ocassions 'in sessions' and twice out of session to review the NBN campaign.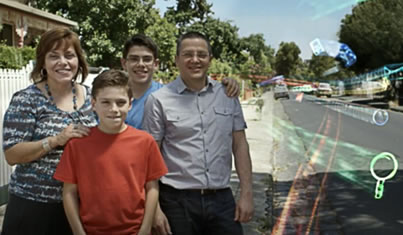 Contact Club Telco to enquire about Australia's cheapest NBN plan, 1300 138 155.
NBN advertisements have been fairly prominent. The present television campaign features a family connected to the NBN and video-conferencing for business users. Last month, the focus was on education. This follows a $13.1 million campaign in 2011-12 via regional television, newspapers and radio.
NBN advertising has also been prominent on Facebook. NBN Co frequently utilise paid banners and Government contracts show that $11,715 has been paid to a Queensland digital consultancy to trial an 'out-of-hours Facebook monitoring service'.
Has Labor's campaign been effective? Well yes and no. Certainly awareness has been raised, however Australians still fail to realise the excitement surrounding NBN. Only 3,249 people have liked the National Broadband Network's Facebook page. Pretty pathetic considering Telstra 24X7 has 364,792 likes.
So what's wrong with Labor's campaign?
It's boring! It simply tells us what we already know and can do. The government shouldn't focus on selling fast internet, both Labor and Coalition NBN can do that. Labor should be selling the future!
Capture us with revolutionary healthcare. Doctors assessing the phsyiological recovery of patients through electronic bandaids that detect and transmit our body's physiological function. Surgeons performing operations remotely via state-of-the-art robots. NBN will help Australia's medical professional service our aging population.
The NBN has so much potential. Amaze Australians.
Watch sports matches on demand, multiple channels at the one time, localised advertising.
Having fibre run to every Australian premise allows organisations to innovate. Infrastructure and demand will no longer be holding Australians back from living in the smartest, most efficient and connected society.
You're better than this Labor NBN. You know know, I know it, the Coalition knows it, let's make sure Australia knows it!