NBN begins works in Brisbane
Only 24,000 homes connected so far
iPrimus, Optus ready to roll
Aspley, Zillmere, Northgate, Ascot and Eagle Farm
The National Broadband Network (NBN) has come under fire of late, with reports demonstrating a steep divide between the expected numbers of home to be connected to the network, and the actual access achieved to date. But the project is rolling on, with fibre right now being threaded through the Brisbane suburbs of Aspley, Zillmere, Northgate, Ascot and Eagle Farm.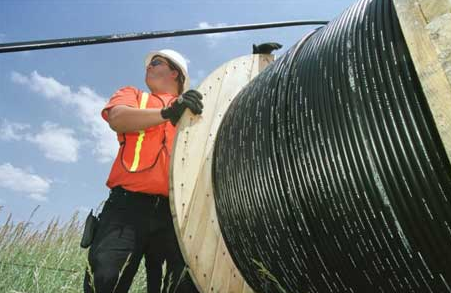 At this stage of the rollout, about 24,000 homes have access to the three networks comprising the NBN – including Fibre, Fixed Wireless and the Interim Satellite Service. Only 6400 homes have been connected to the Fibre network, with new estates backlogged to Mid 2013. At that date, NBNco plans to have 280,000 homes connected, which would require a blistering pace for the next 8 months – over 1100 homes a day would need to be passed.

Much of the delay to date has been linked to negotiations with Telstra for access to vital pits, ducts and other key infrastructure, all of which has been resolved, but which dragged on for nearly a year more than originally forecasted. By that measure, the rollout is still on pace, but dissatisfaction is creeping in nonetheless- fuelled by enthusiastic challenges from Shadow Communications Minister Malcolm Turnbull, who promises a less comprehensive plan that would be built sooner and cheaper.

The rollout in Queensland will be particularly relevant, as the rapidly growing state provides some of the best justification for the network. With several large regional pockets like Oxenford well past congestion point for copper-line broadband, Queensland needs the service more than most other states. South Australia, NSW, Victoria and Tasmania already have neighbourhoods on the NBN.

iPrimus (1300 137 794), Internode and Optus (1300 137 897) have all rolled out plans and connections to NBN-ready areas, and have demonstrated enthusiasm to get customers connected as quickly as possible as fibre gets lit up in their street. Give them a call today to see which plan would suit you best.

If the NBN isn't due for rollout in your area any time soon, call us on 1300 106 571 to see what options for ADSL or Mobile Broadband are available right now.