NBN News: Outline of the Coalition's newly released official NBN plan
Construction between 2014 to 2019
Expected cost $29.4 billion
Maximum speed 50 to 100mbps by 2019
Late this morning, Shadow Communications Minister Malcolm Turnbull and Opposition Leader Tony Abbott officially released the Coalition's NBN proposal. It is 'cheaper, sooner and more affordable'. Here is a clear outline and comparison of the plans and comments made by Turnbull and Abbott.
Finally we have some concrete values to compare.
The Coalition's Plan

Labor's Plan

Date of Completion

2019

2021

Funding Required

$29.4 billion

$44.1 billion

Download Speeds

To 100% of Australians, minimum speed of:

· 20 mbps by 2016

· 50mbps by 2019

By 2021, Australians will receive:

· 100mbps to 93%

· 12 to 25mbps to 7%
If we look at the raw figures it appears as if the Coalition's plan doesn't fall too far behind from Labors. Main positive is that The Coalition plan on providing 100% of Australia with 50mbps by 2019.
The Coalition's plan does appear cheaper and is expected to be completed sooner, despite starting later. It will remain off-budget and due to it's low cost and similar expected revenues, it's higher return on investment make it an 'actual commercial investment' according to Tony Abbott.
Average plan cost will be $66 per month, this is roughly $20 cheaper than on the Labor plan.
For the cheapest NBN plan at $35 per month, contact Club Telco on 1300 138 155.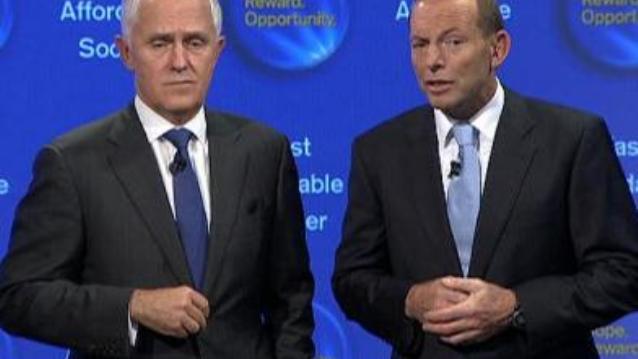 Interesting points from the press conference
The Coalition insists that regular residential users won't need more than 25mbps.
The Coalition continues to overlook the benefits of Telehealth, Multicast IPTV and Telecommuting. There are so many new applications of FTTP NBN that the Coalition still fails to acknowlege.
According to Turnbull, at 25mbps four programs can be simultaneously downloaded in a household. 'As speeds increase beyond 50mbps, there are fewer residential uses'. Sorry Turnbull, I don't think you're making sense.
Private users and businesses who need FTTP can access fibre-on-demand. FTTP can be installed for up to $5000.
Building NBN 100% through a government incumbent is incredibly anti-competitive.
According to Turnbull, no other country in the world is doing this. As far as he knows, 'not even China or North Korea'. Is Labor NBN a communist move or just a response to years of suffering at the hands of the Telstra monopoly.
Despite these thoughts, the Coalition will continue to rollout their plan through government incumbent NBN Co.
Conclusion
It's nice to have concrete numbers. However, those in the media are still perplexed at why the Coalition are against spending a little bit more time and money for the world's best NBN project.
According Turnbull, despite Labor touting their plan as 'future-proof', nobody can predict the future. The Coaltion don't know what technology will be like in 10 years time and don't want o place a risky bet on costly FTTP.