NBN News: The Coalition leak new NBN cost figures
NBN predicted to cost $94 billion
Construction cost blowout!
ALP figures leaked prior to Coalition cost-break down
Australia currently awaits the release of the Coalition's NBN alternative cost break-up. This is highly anticipated as Shadow Communications Minister Malcolm Turnbull and Opposition Leader Tony Abbot have been touting how much 'cheaper' their plan is. In the mean time, the Coalition has leaked parts of their report containing new Labor NBN cost predictions. According to the Coalition's Analysis, NBN Co's plan will suprise Australians with an overall cost of $94 billion. The cost blowout is double the current official value of $44.1 billion.
Whilst this is a shockingly high value, it is yet another example of the Coalition tossing around meaningless numbers. What Australia wants to see is the analysis behind these figures and how NBN Co compares to concrete Coalition cost predictions.
Is the early release of these figures a sign that the Coalition's alternative will cost far more the $44.1 billion dollars? Will their plan only appear cheap in comparison to '$90 billion'?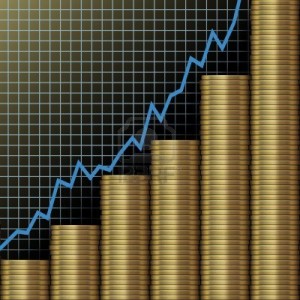 So what are the leaked figure?

Funding required:
NBN Co (Dec 2010) - $40.9 billion
NBN Co (Aug 2012) - $44.1 billion
Coalition Analysis (Apr 2013) - $94 billion
Year NBN will be finished:
Kevin Rudd (Nov 2007) - 2013
Julia Gillard (Aug 2010) - 2021
Coalition Analysis (Apr 2013) - 2025
Cost of Contruction:
NBN Co - $2400 per premise
Macquarie Bank - $4000 per premise
Coalition Analysis - $3600 per premise
NBN Revenues:
2024 revenue predictions - Deutsche Bank's figure is half of what NBN Co predicts
According to the Coalition, NBN Co's figures are very optimistic. Costs will more likely reach $94 billion. Additionally, NBN will more likely than a 14 year project as opposed to 10 years. According to Mr Turnbull, Australia will continue being one of the most expensive countries in the OECD when it comes to broadband.
For the cheapest NBN and ADSL2+ plans, contact Club Telco on 1300 138 155.
What are our thoughts?
A cost of $90 billion is HUGE!

If these figures are statistically-sound, this is somewhat concerning. However, there's not much we can say until the report comes out. We'd like to know where these extra costs come from.
An important thing to note is that NBN is not a cost to taxpayers. Many media outlets (including News Limited) have been falsely reporting a cost to taxpayers. This is not true. NBN doesn't touch the budget, funds are borrowed via treasury bonds. The cost of NBN will be repaid by the users. Ultimately NBN will return a profit of 7% to the Federal Government.
At this rate, a 4 year delay is no suprise.

NBN Co have recently confirmed that they will miss their June rollout target by 40%. If the contractors continue at this rate, a 4 year delay should be expected. The delays and labour-intensive nature of Labor's NBN plan is the most frustrating component of NBN.
The construction cost blowouts are bad!

Macquarie Bank's prediction is almost double what NBN Co expect. This isn't just a wild figure pulled out by the Opposition, it comes from credible and independent analysis by Macquarie Bank. Considering 12.2 million premises will be connected, a potential extra cost of $1600 per premise will be a significant hit.
Keep in mind that the Coalition's plan is actually more susceptible to cost blowouts. Particularly because they will be reusing parts of Telstra's expired copper network.
Much lower NBN revenues may be dangerous.
NBN Co is relying on huge revenues from high-end users to repay borrowed its funds. If NBN revenues aren't high enough, it's unlikely that we'd default, but the Australian Government may have to repay the loan on behalf of NBN Co? This may be through taxpayer funds.
Low NBN revenue is risky. These figures are again concerning because they come from a credible and independent source, Deutsche Bank.
Conclusion

The Coalition's NBN document is highly anticipated. Before its is released, it will be difficult to make valid judgements; on Labor or the Coalition. To me, this leak appears strategic. The Coalition have clearly created negative headlines for the ALP to ease public shock when their figures are released.
Stay tuned for a more insightful article once the document is released. For the time being, follow this link for an in-depth comparison of the ALP and Coalition's NBN plans.