NBN: Weekly Wrap Up
Optus deal seeks to limit infrastructure competition and confusion
Early adopters opting for 100Mbps
Tasmania begin switchover from trials to commercial connections
NBNco came under fire this week for their controversial $800mn deal with Optus. In a bid to put an end to infrastructure competition, NBNco closed a deal to pay Optus $800mn to close their Hybrid-Fibre-Coaxial (HFC) Cable network and migrate nearly 500,000 cable customers to NBN fibre. Shadow Communications Minister Malcom Turnbull slammed the deal, questioning why the ACCC would allow one company to pay another to destroy competitive architecture.
Other critics have asked the same thing. Telstra was paid $4bn to shut down their copper network and migrate customers across to fibre, but they're also surrendering conduits to NBNco. The Optus deal looks bad in light of the fact that that HFC Cable could be improved to be competitive with the NBN, and if not, Optus subscribers would drift over to NBN based carriers over time, for free.
Supporters of the deal point out that with the NBN being so politically precarious, removing fallback positions makes it harder for future governments to roll back the network. But more importantly, Optus has put little investment into improving the capabilities of their cable network, and recouping them the cost of putting it in, in the first place, will encourage them to quickly and efficiently move people over to the new fibre.
For NBNco, it's a further step to complete their reason to exist – to eliminate the confusing and infuriating imbalance in the basic provision of broadband services, by preventing infrastructure competition. Customers, the reasoning goes, shouldn't have to care what sort of pipes bring their service, and should only have to decide between customer service and price when choosing a provider.
With this in mind, expect large ADSL providers like TPG, iiNet/Internode and iPrimus to ask 'What about us"? These companies put massive investment into building interstate links and DSLAMs, and are not being given an option to recoup these costs and migrate customers to the NBN.
NBN-based connections are not yet widely available. For those who want to take advantage of great value plans with short or no contracts, we recommend:
TPG's Unlimited $60 ADSL2+ Bundle (6 month contract) – Call 1300 106 571;
iPrimus can offer Naked DSL connections, with unlimited data, from just $69.95 a month - available on 0, 12 and 24 month contract terms. Call 1300 137 794
Internode has a 200GB Easy Bundle for $80 with no contract, call on 1300 106 571.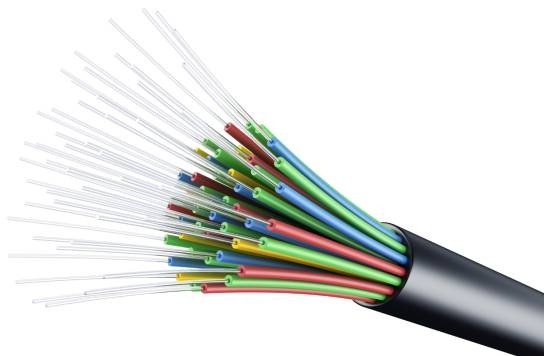 - The first Tasmanian customer has been hooked up to a commercial NBN plan. The island state is scheduled to be the first state to have 100% coverage, due for completion in 2015. Until now, several thousand Tasmanians have been on trial plans, with iPrimus the first to convert a customer to a paid plan, in Triabunna.
- Another rural area has knocked back NBNco to build a tower, despite demanding better broadband options. Arguments against Fixed LTE Wireless have shifted however, from complaints that the towers are eyesores to the far more productive argument that Wireless is a 'second best' solution. Some communities scheduled for LTE Wireless have begun looking into the costs involved with hooking into the fibre network.
- NBNco CEO Mike Quigley revealed the surprising statistic that 38% of NBN adopters so far have opted for 100Mbps plans, with only 16% opting for entry level 12Mbps plans. With even 12Mbps being far faster than the average ADSL2+ connection, suggestions that most Australians are unwilling to pay more for higher speeds seem unfounded, though it's worth considering that early adopters, especially such a small sample size, might not provide the best indication for what will happen with a wider uptake.
- Around 250 schools, 800 health clinics and 200 local government facilities in the remotest parts of Australia will be able to access satellite broadband at wholesale speeds of 6Mbps downstream and 1Mbps upstream, when NBNco rolls out a program to hook these schools into the Interim Satellite Service. These facilities will be upgraded when NBNco launches two purpose built satellites in 2015, to provide 12Mbps download speeds. The Interim Service repurposes Optus satellites originally designed for Pay TV transmission.