Three things you didn't know the NBN would change
NBN to improve mobile wireless speeds
Can the NBN stop Australia's brain drain?
Consider the social change that may follow the NBN
The NBN has become a contested political issue that's very likely to play a large role in the next federal election.

Lately, it feels like all we've been hearing around it is the debate between the two immediate NEEDS of Australian society. To put it simply, Labor says we all NEED ubiquitous high speed broadband connections across the country. Liberal says we NEED more important things – like roads, potentially – and the NBN is a waste of that budget when rural customers can use mobile wireless connections instead.

There is a lot of criticism of both sides of that debate. At Compare Broadband, we deal with a lot of customers unhappy with the mobile wireless service in their area and have dealt time and time again with the shortcomings of mobile wireless as a permanent home connection.

Click here for the best home WiFi plans.

However, that's not an issue that we want to look at right now. There's a lot of talk about whether or not the NBN is a good thing, and so much of what is represented as good about the NBN comes down to that nebulous concept of "fast internet".

Here, we'll take a look at three distinctive ideas that have been suggested will or might come out of the NBN.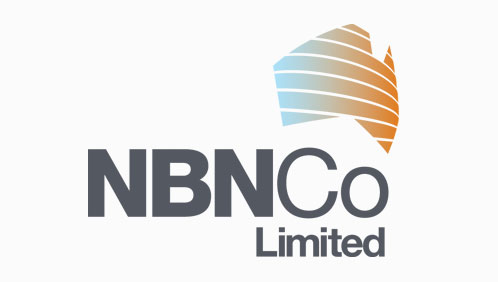 Mobile wireless speeds will improve.

One of the main arguments against the NBN is that mobile wireless broadband will be a sufficient alternative for rural customers who can't get inexpensive ADSL2+. Unfortunately, mobile wireless, no matter how good network improvements get, will simply never be able to handle the sheer weight of users who need to be able to access the internet. On top of that, you have your usual complaints about mobile broadband: the speed and strength of the connection is never reliable, it's fast at certain times and slow at others, it may work really well in one room and really badly in another.

In summation: mobile wireless should never be your first choice for your 'at home' internet connection. But mobile wireless broadband does come in useful at times: when you're setting up a new ADSL connection, when you're travelling, when you want to use it at your local cafe while you research your novel. And with the NBN in place, it's likely that mobile wireless will be able to give you better speeds.

Why? Because less people will be using it.

Click here for the best mobile broadband plans.

When he announced his company's intentions to enter the fixed line market with the NBN, Vodafone's general manager of public policy Matthew Lobb pointed out that mobile broadband speeds would pick up once more options were available in areas where mobile broadband is dominant.

He said: "If you can take traffic out of the mobile network you increase the speed... Getting fixed line right is absolutely crucial for mobile networks."

Click here to read more about how the NBN would deliver better mobile service.
Don't put up with slow mobile wireless speeds anymore!
The 'brain drain' problem may be partly addressed.

Australia has struggled for a long time as its professionals and specialists head to overseas locations for the opportunities involved there. A microcosm of this issue exists within regional areas, such as the University of Wollongong, where the strong gaming community is threatened by the lack of cheap, easy uploads and downloads.

Elizabeth Eastland, director of innovation and commercial research at the University of Wollongong, said: "[I]f you can imagine somebody sitting in their home, they don't have to buy the game – they can do it over the Cloud. You can only do that with broadband such as NBN. So the technology itself supports a much better distribution channel than we've had, and everybody [will have] that same distribution channel eventually as it rolls out. That's critical."

Eastland hopes that the introduction of the NBN will stop graduates from leaving the area to pursue jobs in cities.

And it's not only graduates from Wollongong who may find more reason to stay. Education in regional and rural areas will open up greatly with the introduction of the NBN, and Australians may no longer have to make the choice between staying home or going to university.

Vice Chancellor of Open Universities Stuart Hamilton remarked on distance education's "long history" in Australia.

He said: "In the early days, printed course material, or more recently CD-ROMs or DVDs, were delivered by post and assignments posted back, a slow, very clunky, very lonely process.

"The National Broadband Network stands to expand those possibilities and completely transform the face of distance learning. Indeed, by delivering high speed broadband to every Australian home or office, the NBN has the potential to revolutionise the experience."

Hamilton pointed out that an emphasis could be placed on real-time interactions between students and teachers, and "high-definition video conferencing, far-removed from current, jerky applications, can become the norm". He drew attention to the key factor of "the NBN's increased upload, as well as download, which will allow a student to develop a group task in real time."

Online commuting can become a norm as the NBN speeds up business.

Those high definition video conferences won't only be useful for students, but for the many Australians working in the business industry. Rather than having to make lengthy international trips or move overseas for work, working from Australia can become a norm.

We already have the technology for video conferencing, and fast inner-city connections can reach satisfactory levels of quality. But imagine how much better that video call could be on a 100MBps connection, which is theoretically possible under the NBN. Video conferencing could reach the high quality definition of television, with no lags or drop outs. That would make "online commuting" incalculably more attractive and easy, and would be another great way to keep Australia's talent at home.

It's not only in the world of online commuting that high definition video communication technology will help, though. As we wrote above, video conferencing will be a huge help in the realm of education.

Additionally, joining the health and business industries together, Sam Dawe, the managing director of IT company Glow Networks, based in Melbourne, has said that the NBN has not only managed to improve the way they run their business, but has enabled them to add new services and expand in new directions.

One of these services was creating "Telehealth Connect", a new video conferencing platform. The program allows GPs and health professionals from across the country provide consultations to patients, wherever they are in Australia. This is immeasurably important for patients who are too far out or too frail to make it into a doctor's office.

Dawe said: "We've been able to take our core business offering, improve it and build on it to create new services to take to both existing and new customers. For us, our NBN connection has actually helped us to create new business opportunities that we couldn't access before. Based on this, and the growing appetite for cloud-based services among our customers, we expect the business to expand by around 30 per cent this year."

What's your point?

My point, hypothetical reader, is that it's important not to think of the NBN as something that's going to finish in ten years. The point of the NBN is in its capacity for growth; while the infrastructure will be done in the next decade, the ways in which we use the NBN will expand our world immeasurably.

Australia sometimes feels a long way away from the rest of the world, and the NBN is bringing us closer. When it's completed, it won't just be a technological achievement – it will be a social, educational, and entrepreneurial one, a triumph for health and government and every wannabe YouTube artist in the world.

It's important not to let the NBN get reduced to some vague idea of "fast internet" and leave it at that. The NBN isn't being brought in to allow citizens in the middle of nowhere internet without having to pay hundreds of dollars per month for a satellite connection – though undoubtedly that is an important reform to make, and one that people in the middle of the nowhere will be grateful for – nor to let your fifteen year old son play World of Warcraft at top speed. (World of Warcraft: now on fast forward!)

The NBN will change structures and integral industries and factions within Australia, and it will do so for the good.

Plus, think how many more Disney singalongs over Skype you can have now. Virtual sleepovers are totally the way forward.


NBN-based connections are not yet widely available. For those who want to take advantage of great value plans with short or no contracts, we recommend:

TPG's Unlimited $60 ADSL2+ Bundle (6 month contract) – Call 1300 106 571;

Dodo has great unlimited bundles available on 0-month contracts for rural and regional customers – call 1300 136 793

Internode has a 200GB Easy Bundle for $80 with no contract, call on 1300 106 571.