Epic Broadband Goes Into Liquidation
What Does The Shutdown Mean For Affected Customers?
NBN Plans Recommended for Epic Broadband Customers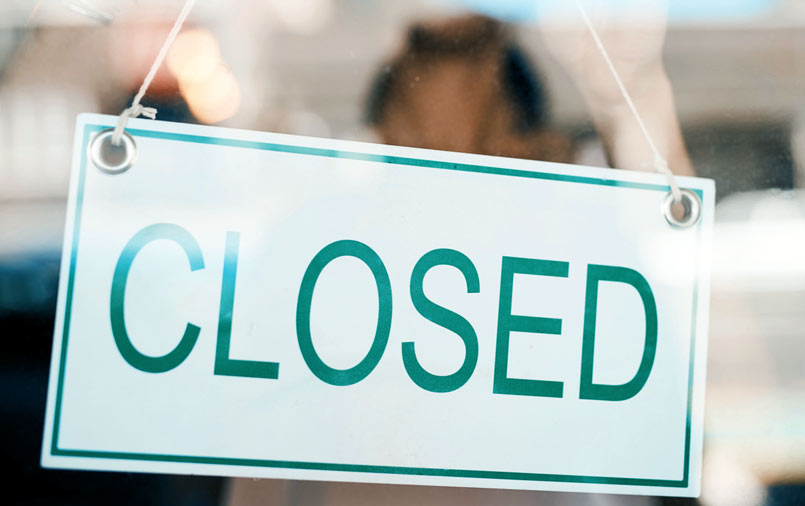 Since the past week, customers of NBN provider, Epic Broadband, have had issues with their internet. Later on Tuesday, it was announced that the ISP is going into liquidation, leaving its users without access to the network.
Epic Broadband Goes Into Liquidation
On May 11, the Telecommunications Industry Ombudsman (TIO) released a statement indicating that Epic Broadband has advised them that it is ending its business and distributing its assets. Reports reveal that the company had its services cut off for failure to pay their wholesale provider, Vocus. The latter confirmed that Epic Broadband has an unpaid account and is significantly in arrears.
"Payment is an essential requirement of our ability to provide ongoing network services to our customers," it said in a statement.
"Following multiple unsuccessful attempts to resolve the issue and having provided numerous warnings that services would be affected, Vocus ceased providing wholesale services to Epic Broadband late last week," it added. This resulted in thousands of Epic Broadband customers having their services disconnected.
Epic Deals That Are Too Good To Be True
Epic Broadband seems to have been a case of the phrase, "if it looks too good to be true, it probably is." It was built upon the promise to deliver "The Best NBN Plans Available"—a sales pitch that seemed lofty from the get-go. While driving down prices is key to staying competitive in the market, Epic thought they could make a profit out of NBN 50 Plans that cost as cheaply as $59. It is as much as $20 off the good mid-point price Aussie Broadband offers.
Additionally, Epic Broadband takes pride in its local support, promising to answer your calls within 240 seconds and respond to your emails within 15 minutes. But, after less than a year in business, the ISP appears to have gone missing in action. Its website is down, with only an advisory that its services are unavailable.
What Does The Shutdown Mean For Affected Customers?
The TIO has advised Epic Broadband customers to already look for an alternative ISP and sign up to a new NBN broadband service. They are also encouraged to try resolving any outstanding issues with Epic Broadband.
If you are one of Epic's subscribers, you can contact the provider through their phone number 1300 003 742 or email your complaints to [email protected].
Vocus also offers to facilitate the transfer of affected customers to their retail service providers, including Dodo and iPrimus, for a quicker and more convenient reconnection.
Meanwhile, as a free online comparison service, Compare Broadband can assist you in making better decisions by comparing different NBN services and providers in Australia.
NBN Plans Recommended for Epic Broadband Customers
Aussie Broadband Casual NBN 25 Plan
For $69 per month, you get up to 25Mbps of internet speed with Aussie Broadband's Casual NBN 25 plan. It is recommended for use in a household of up to 3 people with standard internet usage. It is offered with no lock-in contracts and available with entertainment bundles.
TPG SL Bundle NBN 25 Plan
TPG is also a budget-friendly provider that can hook you up with an NBN 25 plan for $64.99 per month. Add $5 more and you can upgrade this plan to NBN 50. The NBN 25 internet plan is available with no lock-in contracts, but if you sign up for their six-month term, you can waive the $99.95 set up fee.
Dodo Standard NBN 25 Plan
Enjoy unlimited data and a typical evening speed of 25Mbps for only $65 a month with a Dodo Standard Unlimited Plan. Dodo's advantage to other NBN providers is that it offers $10 monthly savings when you bundle your electricity and gas with your plan. It also waives the $120 setup fee when you sign up for their 12-month plan. An NBN-ready modem is included as well, plus you can avail the first month for FREE!
Find a Reliable Internet Service Provider
We can help you find the best provider and the best NBN plans available in your area. Use the comparison tool on our website or contact our team directly at 1300 106 571 for immediate assistance.
It's uncertain whether the people behind Epic Broadband will return to business. But, if there's any lesson to take from the situation, it's to look at the long-term history of an ISP and to think twice about the so-called epic deals.