What is the NBN?
Do I need it? How do I get it?
Read on to read absolutely everything you need to know about the NBN!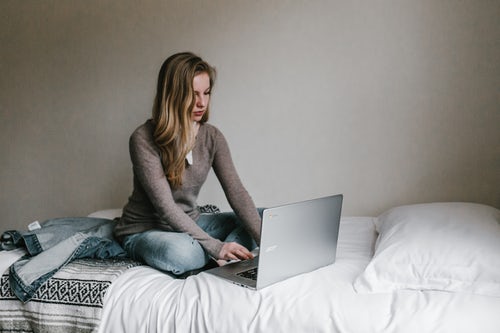 As the NBN upgrade rolls on nationwide, the majority of Australia's fixed-line phone and internet services are being replaced by this NBN access network. This rollout has now passed the halfway point and there are already 4 million end-user premises connected with it, some of whom will be using it for online learning, and some of whom will be using it to house artificial intelligence!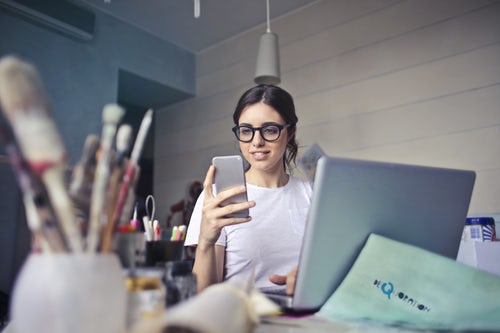 The company's operations and results have remained consistently divisive in the public eye, with many seeing the NBN as an improvement, many seeing the NBN as a hindrance, and many more not understanding what the heck the NBN even is. If you fall into any three of those categories (or indeed, other!) do feel encouraged to read on and learn more about the whole dang thing. Let's start with the basics...


NBN INSTALLATION IS FREE
According to the Australian Government's Department of Communications and the Arts, standard NBN installation is free of charge; this applies in the 18 month period after the NBN is declared "ready for service" in your region. However, additional charges may apply if your home or business requires upgrades to wiring or cabling, or if you want a non-standard insallation. Just be sure to ask your service provider all about it.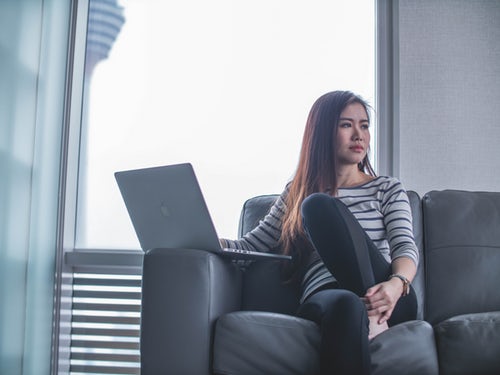 IT MAY NOT YET BE IN YOUR AREA, BUT THAT'S EASY TO CHECK
If you're keen to get the NBN, you'll first need to check to see if it's available yet in your vicinity. You can do that by checking the NBN's Co's rollout map. And if it's not yet available to you, hang in there, 'cause the rollout is not yet complete, but it's only a matter of time!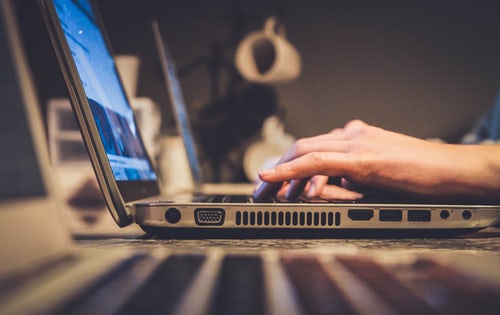 IF YOU DON'T YET HAVE THE NBN, YOU'LL HAVE GET IT EVENTUALLY
Or at least you will if you want to use the internet in Australia. If you have a fixed line connection, you have 18 months to move your home phone and internet services to the NBN once it's available in your area. The Department of Communications stresses that if you don't connect within that time, your services supplied over the old network will be disconnected after the end of that 18 month stretch. But if you reeaaaally don't want to connect to the NBN (though you should consider it, 'cause it has its benefits), then you can look into using an alternative communications platform like a mobile network.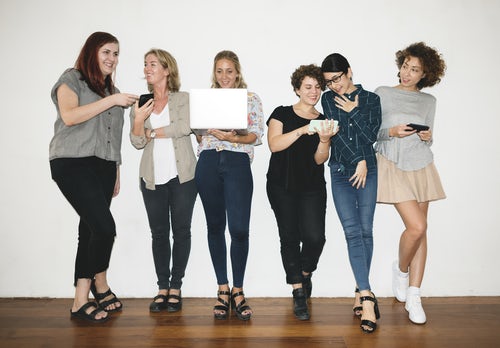 THE NBN WILL BE FULLY COMPLETED BY 2020


The NBN Co have confirmed that all construction and activation remains on track for their 2020 completion goals. The company's 2020 outcomes are estimated to include a rollout completion with 11.7 million premises Ready to Connect (RTC) and 8.1 million homes and businesses hooked up to an active service with the NBN access network. Additionally, the NBN Co have projected more than $1 billion investment in total capacity upgrades on the fixed wireless network up to FY22, and $3.9 billion total revenue in FY20 with improved customer experience intiatives.

NBN Co CEO Stephen Rue stated that they are undergoing a significant period as they work to complete the build, improve customer experience and position their business for the future.

"The Corporate Plan 2019-22 is our blueprint for how we will navigate the complexity and deliver on our goals to provide affordable access to all Australian by 2020."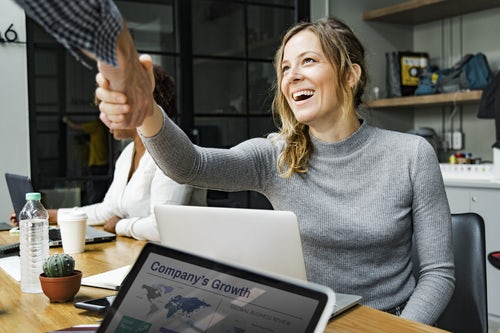 THE SPEED YOU NEED DEPENDS ON WHAT YOU USE THE INTERNET FOR

0.5 Mbps - 1 Mbps is typically all you need for revieving and sending emails and general web surfing and social media browsing.

3 Mbps - 5 Mbps is approximately what you need for watching videos, including streaming services such as Netflix, Stan or Foxtel, or for playing online games of standard quality streams.

5 Mbps - 8 Mbps will get you by if you wish to stream those videos in High Definition.

8 Mbps - 10 Mbps is what you'll need if you're playing an an online multiplayer game, as they will often require a bit more Mbps for smooth gameplay, especially if want to ensure that the game doesn't lag, and that no other internet usage in the house is slowed down while you're playing.

25 Mbps is what NBN Co recommends if you wish to watch something is Ultra High Definition, such as a sports match in 4KTV.
It's good to remember that it is easier to increase your speed than it is to decrease.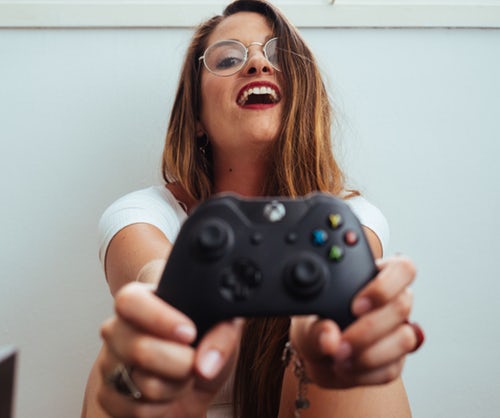 AUSSIES PRIMARILY ARE MOSTLY USING THE NBN FOR HOME ENTERTAINMENT

The NBN Co measures and analyses daily traffic usage so they can help improve the network, and meet the demands of the millions of people and premises who have signed up to the network. The NBN's website cites that their analysis of these data reports on usage patterns informs their future choices on access technologies and upgrades...

"In April we conducted a large piece of research, looking at the entirety of the 3.7 million active services we had on the network at the time, to better understand how bandwidth is being demanded by end users, when it is being used and how much data is being consumed."

Not surprisingy, most Australians are using the NBN to watch their stories. A better means to view home entertainment seems to be one of the biggest draws of the NBN, with most Aussie NBN users using using their bandwidth to accomodate their net browsing habits, VPN usage, and ample live streaming. Interestingly, a recent NBN progress report that with the exception of Fixed Wireless and Satelite access networks (which are subject to capacity constraints), end users on HFC/FTTN/FTTP networks all had very similar usage demands, particularly on higher speed plans. According to the NBN Co's further reports, another interesting find was that across the total 3.7 million end-user premises on NBN, median data consumption came in at 108GB, while average consumption was 190GB for the month.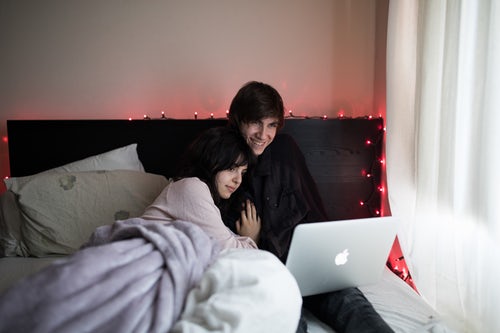 SWITCHING OVER TO THE NBN MAY DISTRUPT YOUR FIRE ALARM

Because the NBN is a fresh face to an old system, it's possible that it may affect the operation of certain services. As such it is highly important that you remember to register your fire alarm with the Fire Alarm and Lift Emergency Phone Register when switching over to the NBN. According to the NBN's website, there are seven important steps you should follow to make sure your fire alarm is in safe and working order throughout a migration to the NBN...

1. GET IN TOUCH WITH YOUR FIRE ALARM PROVIDER - To make sure everything's hunky dory, you need to talk to your monitored fire alarm provider about your options for migrating your fire alarm to the NBN, or any other network, prior to the disconnection of your current service.

2. FIND THE ID NUMBER - Next, identify the phone number used by your fire alarm.

3. REGISTER - Register your service with the NBN's Fire Alarm and Lift Emergency Phone Register. This is a free service. Valid registrations (with a valid service phone number) will help the NBN identify where assistance is needed.

4. CHOOSE WHICH ONE TO INSTALL - Once you've had your provider advise you on your options, you will need to select which option to install.

5. ENABLE A CABLER - If additional cabling work is needed, you'll need to organise a registered cabler to do the task.

6. CHECK THAT IT WORKS - Once the alarm has been migrated, work with your monitored fire alarm provider and equipment providers to make sure everything is working properly.

7. HAVE YOUR FIRE ALARM PROVIDER CHECK IN WITH THE NBN - If everything is successfully, ask your monitored fire alarm provider to notify the NBN that the sercice has been migrated.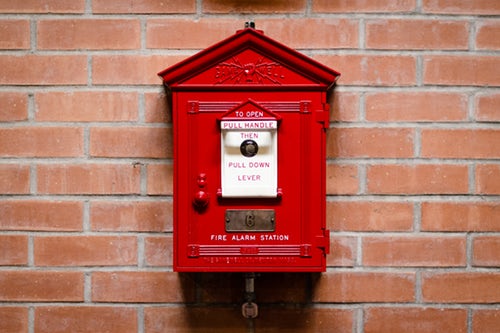 THERE ARE SCAMMERS PRETENDING TO BE THE NBN
Several different scams ave cropped up in Australia, with perpetrators pretending to be calling from the NBN Co. The Scamwatch divison of the ACCC (Australian Competition & Consumer Commision) reported that they have received 316 complaints this year about scammers impersonating the NBN, with up to $28,000 reported lost.
ACCC Deputy Chair Delia Rickard said that scammers are increasingly using trusted government brands like NBN to trick people into falling for scams. "Their goal is always to either get hold of your money or personal information" spoke Ms. Rickard. "Australians over 65 are particularly vulnerable to this scam with fraudsters using phone calls to target their victims."

Ms Rickard added that there are red flags to look out for, chief amongst them being that the NBN doesn't call people out of the blue. Additionally, some of the scammers have being asking their targets to give them iTunes gift cards. Ms Rickard made it clear that if someone ever asks you to pay for a service using iTunes gift cards, it is 100 per cent a scam. Legitimate businesses, especially those like NBN, will never ask you to pay for anything in this way."

If you have any questions about how these types of scams relate to you or would like further assistance please contact IDCARE on 1300 432 273. If you're already aware of a scam, you can help alert others by reprting it to the ACCC via the SCAMwatch report scam page.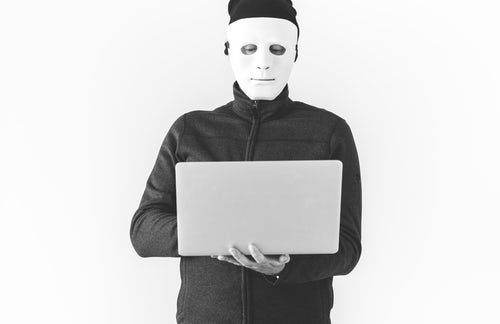 THE NBN IS PREPARING FOR THE INTERNET OF THINGS

The "Internet of Things" (or "IoT"), it means that all sorts of vehicles and home appliances will soon have software connectivity. Typically those appliances include fridges and air-conditioners, though some houses may already have their WiFi hooked up to egg-trays and hula hoops - and certain others are also hooking up their feet and their skulls. It's estimated that your average Australian household will have at least 30 (!) devices hooked up in their homes (and possibly their minds) by then, so we're obviously going to need internet service that can keep up with that much data consumption. How will the NBN keep up with the pace?

The NBN Co have cited that "it's estimated that 400 zettabytes of data will be sent from IoT devices across the internet in 2018. A zettabyte is a trillion gigabytes or 1021 – that means 21 zeroes! However, it's likely that most of your common home IoT devices will not be massive consumers of bandwidth. Here are a couple of rules of thumb that can help you understand what data pressure an IoT device may put on your service over the nbn™ access network."

It's pretty wild stuff! You can read more about it here.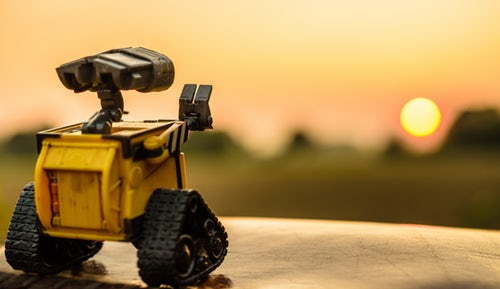 Anything you else you want to know about the NBN? Or is there anything we missed? Drop us a line and let us know!

Meanwhile, if you want to find the best internet plan for your home or business, simply click here and let Compare Broadband do the hard work for you! Can't be bothered typing? Give us a call, and we'll sort it all out for you! Just give us a quick buzz on 1300 763 813.


Compare NBN Plans!



FURTHER READING:

What NBN plan do I need?
Who is the best NBN provider?
Why is my NBN slow?
Why isn't my wi-fi working?
What happens to my social media accounts after I die?
Can I upload my brain into the internet?
12 things you didn't know about the internet