TPG NBN SL Bundles
Optus NBN Internet Everyday Bundle
Dodo NBN 100 Unlimited Plan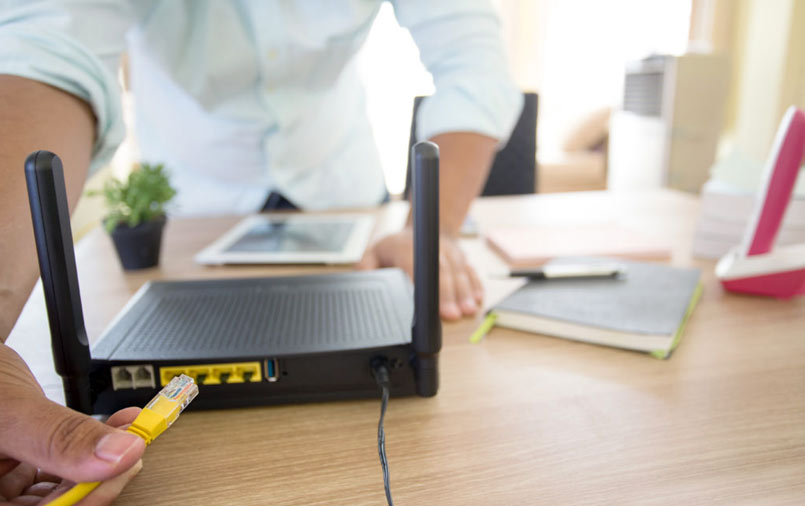 Having your own modem is a good thing, as it means you won't have to buy one from your ISP, but what if you don't?
While you can buy one from the ISP or buy one yourself from third-party retailers, it would mean extra costs to get your home WiFi connection activated. But, don't worry. It should not be that big of a problem after reading this article.
To help you get an affordable internet connection with no data cap, we compiled some unlimited NBN plans bundled with a free modem.
In this guide, you will find:
Basic (nbn12) TPG SL Bundle
At $60, you can get TPG's SL bundle with 12 Mbps download speed and typical evening speed, and 1 Mbps upload speed. Since it's an unlimited plan, there's no data cap, and you can use the internet for as long as you want without worrying about getting slower speeds later in the month. It also includes a home phone for pay as you go calls.
With the free modem, you can get your home connected to the WiFi without extra cost. However, make sure to go easy on the internet when other people are connected, as it's just a 12 Mbps plan.
Basic (nbn25) TPG SL Bundle
Another one from TPG. The NBN25 SL bundle comes with 25 Mbps max speed, 22 Mbps typical evening speed, and 5 Mbps upload speed. At just $64.99 a month, it's just $4.99 more expensive than the NBN12 variant, which is almost two times slower in terms of bandwidth. So, if you're looking for faster internet speeds, this plan is a better option.
It includes a free modem, of course. Because of its higher speeds, the network is much easier to manage since there will be a lot more speed to go around for everyone connected to the network.
Optus 75 nbn™ Internet Everyday Bundle Plan
If you want a plan with a free modem, but you think 12 and 25 Mbps connections are too slow for you, then this Optus bundle should do the trick.
With 50 Mbps speed, 45 Mbps typical evening speed, and 20 Mbps upload speed at $75 a month, this plan is powerful enough for most of your professional, gaming, media, and other internet needs. It should have more to spare for the other people in your house to use, too.
This bundle also comes with a pay as you go phone line and an Optus Sport subscription, as well as a free modem.
Dodo Standard Plus (nbn100) Unlimited Broadband Plan
The fastest plan in this list, the Dodo NBN 100 unlimited broadband bundle, boasts 100 Mbps max speed, 82 Mbps typical evening speed, and 20 Mbps upload speed. If you're looking for a fast plan with no data cap and with a free modem, this one's right for you.
Other than the free modem, it also comes with a pay as you go line rental. If you want, you can also avail of Dodo's offer to reduce the monthly fee to $75 if you bundle the plan with gas & electricity.
A modem can cost around $100, and it's not that easy to install if you bought one by yourself and you have no
knowledge about making modems work
. With these plans, you can avoid all of that trouble and save yourself some money.
For the best internet plans in Australia, call Compare Broadband now at 1300 106 571!