What Broadband Plans Do MyRepublic Offer?
How Can I Switch To MyRepublic?
Is an NBN plan from MyRepublic worth the money?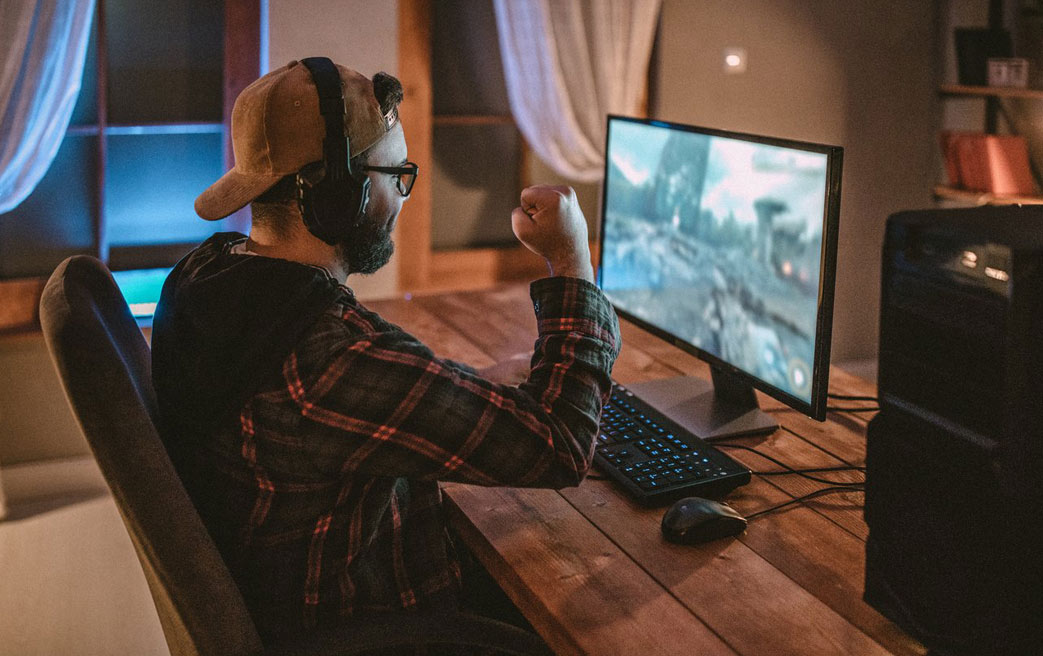 Singapore-based MyRepublic is one of the newer batch telcos to expand in Australia. Originally launched in its home country in 2011, the company has expanded and provided Aussies in the late 2016 with fibre broadband services and ADSL plans at an affordable price.
MyRepublic NBN Plans is known for having fast internet speeds. They are one of the few providers that are able to offer NBN250 speed. In 2018, the company was named "Best Premium NBN Provider".
If you're looking at MyRepublic as your internet provider, here's how they compare with other plans and offers in the market.
Best MyRepublic NBN Plans
Looking at this list of MyRepublic NBN Plans, it's easy to determine the brand's target market. The company offers unlimited data plans to customers in various speed tiers and with monthly rates ranging from $59 to $109 per month. This is ideal for heavy internet users or households with several members who need an internet connection.
MyRepublic also has a set of NBN plans for gamers or those who need a heavier bandwidth for streaming and custom tracking, among others. These plans range from $79 to $119 per month.
At first glance, the nearly $120 monthly fee seems hefty but it could well be worth every single cent considering that the plan includes unlimited data and up to 150Mbps of typical evening speeds.
Other than the basic MyRepublic NBN Plans, customers also have the option to avail of Call Packs for local and national landlines. In most plans, you can choose to BYO modem or you can also purchase it as an add-on for a $69 upfront fee. If you want to rent instead, there's a $1 rental fee for subscribers with a 12-month contract.
With that being said, here are the best NBN plans from MyRepublic based on the type of household and internet habits.
Best NBN Plan for 1 to 3 Internet Users
There's no need to spend more for internet plans that are greater than your needs. If you have a small household with up to 3 internet users, then MyRepublic Unlimited NBN Essential 25/5Mbps Flexi Plan could be just enough for you. At $65 a month, you can enjoy unlimited data with a typical evening speed of 15Mbps. On top of that, the plan does not require a lock-in contract, giving you freedom to switch to another plan or provider anytime you want. You can opt for a BYO modem or pay $149 plus $10 delivery fee for a new TP-Link VR1600v modem.
Aussie Broadband also offers amazing add-ons and upgrades, such as home phone bundles for local or international calls costing around $10 to $20. If you are an avid gamer, you should try the Gamer Pro add-on valued at $10 a month. This feature offers special perks for gamers, live latency tracking, static IP address, custom routing, and access to an optimised network made for online gaming.
Unlimited data

15Mbps typical evening speed

No lock-in contract

Stream content in SD

Connect up to 3 devices simultaneously

BYO modem or $149 TP-Link VR1600v Modem (plus $10 delivery fee)

Optional home phone bundle

Optional Gamer Pro add-on

$65/month
Best NBN Plan to Support Streaming Services like Netflix
You sure don't want to get behind the latest movies and series streaming on Netflix. With MyRepublic Unlimited NBN Essential 50/20Mbps Flexi Plan, you can watch your favourite shows without any interruption. This plan offers unlimited data and a typical evening speed around 43Mbps for only $69 per month. Aside from Video-on-Demand services, this internet plan can also support VOIP calls and other requirements usually needed when running a home office.
Unlimited data
43Mbps typical evening speed
Includes home phone service with PAYG calls
WiBYO modem or AC1600 Wireless Dual Band Gigabit VoIP VDSL/ADSL Modem Router
Month to month or 12-month contract
$69/month
Best NBN Plan for Simultaneous Streaming and Gaming
If you live in a house where housemates have different interests and internet habits, then MyRepublic Unlimited NBN 100/20Mbps Flexi Plan could be the ideal plan for you. With its unlimited data and 83Mbps typical evening speed, this NBN plan can support multiple streams at the same time. For only $79 a month, you can maximise your internet experience and accomplish so much stuff without lagging behind, from video and music streaming to video conferencing, online shopping, and online gaming.
Unlimited data
83Mbps typical evening speed
BYO modem or $149 TP-Link VR1600v Modem (plus $10 delivery fee)
Optional home phone bundle
Optional Gamer Pro add-on
$79/month
Best NBN Plan for Big Families with Multiple Heavy Users
There's no other perfect NBN plan for a big household composed of more than 5 internet users but MyRepublic Unlimited 250/25mbps Superfast Flexi Plan. Priced at $99 a month, it's more expensive than other internet plans out there, but you'll realise its value once you experience its remarkable speed. With unlimited data and a typical evening speed of 150Mbps, your family can enjoy ruthless web surfing and social networking, multiplayer gaming, 4K streaming, live streaming, and sharing large files.
FTTP only
Unlimited data
200Mbps typical evening speed
BYO modem or $149 TP-Link VR1600v Modem (plus $10 delivery fee)
Optional home phone bundle
Optional Gamer Pro add-on
$99/month
Know more about MyRepublic broadband plans through this link or check out our comparative list of NBN plans from Australia's leading service providers.
Switching to MyRepublic NBN Plans
No longer satisfied with the service you're getting from your current provider? Or maybe you are applying for a broadband connection for the first time? Switching to any of MyRepublic's NBN Plans is simple.
First, make sure that their services are available in your area. You can do that by typing your address in the search bar of this NBN rollout map. Once you've confirmed that it is, you can choose which of the many plans they offer suits your needs best.
Call MyRepublic's hotline or check to see if you can apply for a plan through the website. It normally takes a few days for them to review and approve your application. A technician will then arrive to set up the connection.
If you're a gamer or in need of MyRepublic's Superfast plan, you also have to make sure that your location has an available FTTP connection. Otherwise, you might have to settle with the Fast speed tier that delivers up to 83Mbps during peak evening hours.
Are the MyRepublic NBN Plans worth the money?
Unlimited data for only $59 a month with no contract term? It sounds too good to be true, but you can really get it from MyRepublic. And if this is already a steal for you, then you don't have to wonder if MyRepublic's NBN Plans is worth the money.
Sure, several other telcos are starting to offer no-contract plans these days. It's an effective way to attract customers who don't like the idea of committing to a single service provider for a long time or being tied down to a specific service.
But what sets MyRepublic apart from others is that they also have a very minimal $11 upfront fee and zero setup fee. You read that right. Zero. And considering the speeds and data allowance included in their NBN plans, it's really going to be hard to resist.
MyRepublic is also one of the few service providers to offer NBN 250 speeds on FTTP. And among these companies, MyRepublic has one if not the most competitive rates and plan inclusions.