Which Providers Offer Satellite NBN?
How Fast is Satellite NBN?
What is The Cost of Satellite NBN?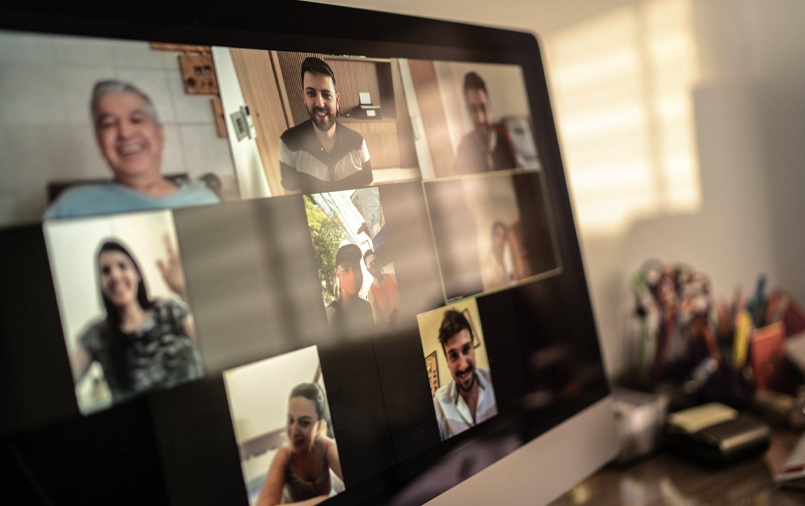 The National Broadband Network (NBN) offers three types of connection to Australian consumers: fixed-line connection which uses fibre optic cables; wireless NBN connection; and the NBN satellite connection which uses either a radio tower or satellite dish to establish connection between the network and the subscriber.
According to NBN's 2021 corporate plan, they are looking to further develop fixed wireless and satellite networks to improve connectivity in rural and regional Australia. Since its launch, they are eying an approximate 1.5% of Australians (around 100,000 homes and businesses) connecting to NBN via satellite.
If you're looking for the best NBN Satellite Plans, we've made it simple for you! Here's a quick list of the best satellite NBN plans available in the market.

Best Satellite NBN Plan (50GB): SkyMesh
SkyMesh is the top pick among experts and subscribers when it comes to a satellite NBN plan. In particular, its NBN-SA-20-40 Sky Muster™ plan has the approval of many. The bundle costs only $34.95 per month and comes with a monthly data allocation of 60GB.
Although the network does not include a modem in the plan, it does offer free standard installation, setup, and activation to customers. You are also free to change your plan inclusions however you wish, plus you get to save $10 when you bundle your plan with a home phone.
Runners-up: Activ8me
If you prefer other service providers than SkyMesh, Activ8me also offer viable satellite NBN plans that are worth considering.
Activ8me has the Sky Muster Plus 50GB plan that costs $49.95 per month. You get 50GB of monthly data with this plan. Activ8me also includes free standard installation and setup, as well as a no lock-in contract.
Best Satellite NBN Plan (200GB): iiNet
If you need data allocation beyond a monthly 190GB, there are also plans that offer at least 200GB of data to subscribers. Among these, iiNet has the best offer with its nbn™25 Satellite 200 plan. The bundle costs $54.99 a month and offers 200GB of data (45GB during peak hours and 155GB off-peak).
It's a no-contract term and you can use your own modem for the connection. Subscribers also benefit from iiNet's 24/7 technical support and $0 installation fee.
Runners-up: SkyMesh and Activ8me
In case your data consumption still goes past the 200GB data allowed by the iiNet plan, you can go with the SkyMesh NBN-SA-75-140 Sky Muster™ plan. It offers the same inclusions as iiNet — free installation, setup, and plan changes. That for only $54.95 per month which is a price that is close to iiNet's offering.
You can also go for the Activ8me Sky Muster 225GB Standard plan for $64.95 per month. The allocation is at 80GB during peak hours and 145GB off-peak. You can also have the free standard installation and setup.
The company is locally owned and operated, with a customer support staff that's also based in Australia, in case that's one factor you consider when choosing a service provider.
Best Satellite NBN Plan (300GB): Activ8me Sky Muster Sonic
Priced at $54.95, the Sky Muster Sonic Plan from Activ8me lets you enjoy a 300GB data allowance per month. Get up to 65GB during peak hours, which run between 7am and 1am, and 235GB during off-peak hours from 1am to 7am. For the equipment requirement, you can BYO modem or buy a new WiFi modem/router from the provider for an additional cost of $70. This satellite plan does not require any lock-in contract, giving you freedom to switch anytime you want.
Runners-up: SkyMesh
Say your location has a hard time picking up reception from Activ8me, your other options include SkyMesh and iiNet.
SkyMesh has the NBN-SB-65-235 Sky Muster™ (Special) plan for $54.95 a month. It comes with 300GB of data (65GB anytime data and 235GB off-peak data), as well as free standard installation, setup, and activation.
If you choose to stick with the network for longer than a month, you can avail of the unlimited plan changes at no extra costs. And if you bundle the satellite plan with your home phone, you can also score $10 off your total monthly bill.
Best Cheap Satellite NBN Plan : Activ8me Sky Muster Standard (150GB)
Activ8me is one of the favourite satellite NBN providers in Australia, especially in rural areas where finding a stable internet connection is an everyday struggle. This month, our broadband experts have chosen Activ8me Sky Muster Standard as the best satellite NBN plan in terms of affordability and reliability.
Priced at $34.95 a month, the plan is among the cheapest satellite internet you can grab in the market. Some of its features include a download speed between 5Mbps to 12Mbps, upload speed of 1Mbps, and a total data allowance of 150GB.
You get all these in a 1 month contract that doesn't require any setup fee.
Runner-up: SkyMesh
Want another option? Next in line is SkyMesh NBN-SA-30-140 Sky Muster™ (170GB). It's slightly pricier at $39.95 a month but it features a download speed that can go up to 12Mbps and a data allowance of 170GB. SkyMesh offers FREE installation, FREE 5GB anytime data every school holiday, and the services of a friendly Australian technical support team. Not bad at all!
Other Providers Offering Satellite NBN Plans
iiNet, SkyMesh, and Activ8me may be the three most popular service providers in Australia right now, but there are also a few more networks offering satellite NBN plans to consumers. These are IPSTAR, Southern Phone, and Westnet, all of which have decent plans and deals available to those who might be having trouble with the signal strengths and speeds of the three leading telcos.
IPSTAR
IPSTAR has the NBN Satellite 40, which includes a monthly data allocation of 100GB (40GB peak data + 60GB off-peak data) for $50 per month. It's a no lock-in contract that also includes a $0 standard installation.
This company is known for providing internet access to over 100,000 Australian households in the remote parts of the country for 12 years now. Other than the no-contract term it offers to customers, IPSTAR also boasts of its 30-day trial that allows customers to discontinue their subscription if they're not happy with the service.
Southern Phone
Another service provider that's worthy of your time is Southern Phone, which is known for its Satellite Medium plan. The bundle costs $130 per month for 200GB of monthly data (100GB peak data + 100GB off-peak data). Discounts are offered when you pair the plan with your home phone, although their customer support is only available from 8 am to 8 pm.
Westnet
Westnet, meanwhile, has the nbn™25 Satellite 250 plan for $54.99 per month. It comes with 250GB of data on a no-contract term. The network is powered by TPG, which gives you an idea of the quality of service it provides and how reliable the connection can be in your location.
Frequently Asked Questions about the Satellite NBN connection
Is Satellite NBN fast?
Internet speed is always the main concern of subscribers regardless if they have a satellite, wireless, or fixed-line connection. In the case of satellite NBN connections, customers have two options: Sky Muster and Sky Muster Plus plans.
Both types use the same speeds, which may be affected by congestion, especially during peak hours. But on average, off-peak hours between 1 am and 7 am can yield download speeds of 24 Mbit/s and upload speeds of 5 Mbit/s. Of course, there are other factors that may affect your internet speed such as exhaustion of your allowable data.
Can I sign up for a Sky Muster Satellite NBN plan?
If you reside in the regional parts of Australia and are among the 3% (400,000 households) that NBN previously identified to be eligible for a satellite connection, then you will be given an option to sign up for the Sky Muster especially now that the NBN rollout is complete.
How long does it take to install and activate my Satellite NBN plan?
This largely depends on your location and the service provider you chose to sign up with. For its part, NBN tries to get a customer connected to the network within 20 days upon application. But if you are located in an isolated area, this could take up to 35 business days. It gets longer for customers whose houses or office spaces are only accessible by sea or water. If this is the case for you, expect your connection to be set up and activated in 90 business days.
Do I need a special type of equipment for the Satellite NBN connection?
Yes. As with other types of NBN connections, you will need NBN-provided equipment to complete your setup. For a satellite NBN plan, a satellite dish will have to be placed on your roof or the side of your house, depending on which area picks up the reception better.
Aside from the satellite dish, your chosen telco will likely provide you with an NBN-ready modem with your plan. Be sure to let your service provider know if you need a new modem so they can give you a more accurate quotation for your monthly bill.