NBN upgraded and rolled out fibre aimed to be deeper and closer to homes and businesses.
There are 3 major types of fibre connections: FTTN, FTTP, and FTTC.
Once your home is NBN ready, you can start shopping for your desired NBN plan with your chosen ISP.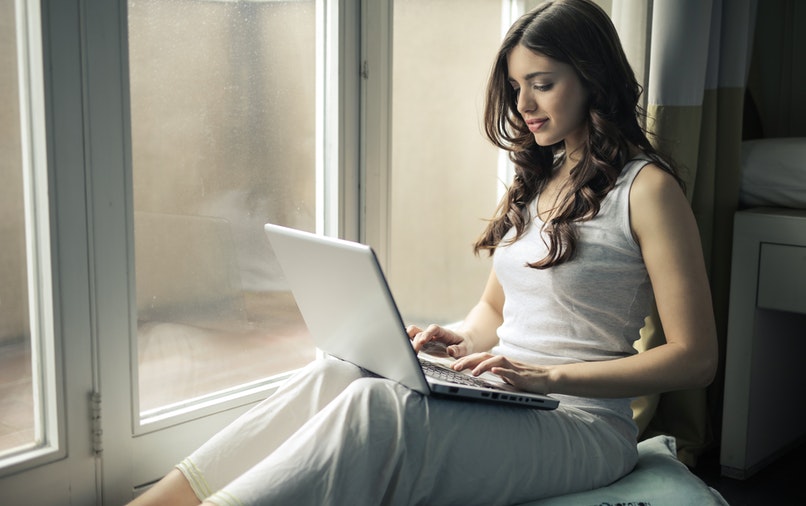 Australia's newest broadband has successfully launched the NBN network, which is an upgrade to Australia's existing phone and internet infrastructure. The NBN provides wholesale services to telecommunications companies and internet service providers or ISPs who in turn offer the NBN plans to the public. Meaning that NBN does not directly sell its services to the consumers, and if you need to get one, you'll have to contact your preferred ISP to get a connection.
In this guide, you will find:
Under a $3.5 billion budget, NBN upgraded and rolled out fibre aimed to be deeper and closer to homes and businesses. The roll-out has reached various locations, even the regional and remote areas. Because NBN's objective is to be able to provide a faster, more reliable source of internet service, a lot of Australians have been shifting and enjoying its benefits.
If your area is NBN ready, chances are you will be receiving a notice from your ISP that your ADSL or ADSL2 is scheduled to be cut off and you are encouraged to make arrangements for an NBN plan. If you are moving to a new neighbourhood, however, and you are not sure if your new community is NBN powered, you may want to go and set an appointment with your favourite ISP to discuss if you can get an NBN and which plans are applicable to your home.
Types of NBN Connections
There are several types of fibre connections, and your box will depend on which technology type is available to you.
FTTN NBN connection is the more common form of NBN being installed across the country. The fibre runs from a central location, often found at the end of the street, and runs along a traditional copper telephone line from the node to your home.
Fibre to the Premises (FTTP)
Also known as Fibre to the Home, this is the best type of connection. It is the fastest and has the potential for future expansion. It is the least commonly used due to the costs it entails to install fibre directly into your home.
Also known as Fibre to the Driveway, it offers a better connection compared to FTTN. The fibre optic cable runs to a street pit that is closest to your premises, which is only a few meters away from your home compared to FTTN which would be at least a mile.
How to Apply for NBN Plan?
Once you have identified that your home is NBN ready, then you can start shopping for your desired NBN plan with your chosen ISP. So, what are the steps before applying?
1. Check if your property can connect to the NBN.
This is the first step, given that not all areas have already been rolled out by NBN. You may want to check out the NBN rollout map and enter your address. You will see a map with different blocks of colour. These colours are coded: purple for areas with available connections, white for those who are still in progress, and so on. Other information can also be found on the map.
2. Make arrangements with your builder or developer
If you are building a new home, it is advisable to talk to your builder or developer about your internet connection. Discuss and plan with them the rooms where you may need to use the internet so they can map out your connection line. You may also have this arranged with your preferred ISP so you can make requests and ensure that everything is convenient for you. If your home has an existing structure, your ISP provider can work out your NBN connection for you.
3. Choose your plan
Once you've got everything figured out and set, it's time to apply for an NBN plan of your choice. Your preferred ISP can assist you in providing the best options based on your location and your needs. Since there are hundreds of NBN plans to choose from, you don't have to rush. Take your time in choosing the ISP provider whom you feel most comfortable with and select the type of plan that suits your lifestyle and budget.
Things to consider in choosing a plan
There are a few things you may want to consider when choosing your NBN plan such as:
NBN speed tier available in your area
One of the primary things you should look at when choosing a plan is the speed tier that is available to you. This is because not all plans have the same speeds, and you would want to make sure that the one you're getting can offer what you need. For example, if you are someone who does a lot of streaming or gaming, then you'll need a higher-tier plan. However, speeds of up to 250Mbps or 1000Mbps are only available in areas where the FTTP connection is available.
Another thing you'll want to consider is your data allowance. This will depend on how much data you think you'll need each month. If you go over your monthly allowance, then you may be charged for excess usage which can add up pretty quickly.
More often than not, ISPs will have different prices for their plans during peak and off-peak hours. If you know that you'll be using the internet more during specific times of the day, then it might be a good idea to go with a plan that has lower rates during those hours. This can save you some money in the long run.
You'll also want to consider the contract period of the plan you're getting. Many providers offer 24-month contracts, but some have shorter terms. If you're someone who likes to switch providers often, then you may want a short-term contract instead. However, it's important to weigh all the pros and cons before signing up.
Finally, you'll also want to look at the extra features that are offered with your plan. These can include things like entertainment packs, unlimited calls and texts, or bonus data for certain months. Some plans even come with a modem or a router. So, make sure to compare what each provider is offering before making your decision.
Now that you know how to get an NBN connection, it's time to pick the perfect plan for you and your family! There are hundreds of different options out there, so take your time in choosing the one that suits you best!
4. Set up your connection
This would depend on the type of NBN connection that is available to you. You may have the option to do it yourself or hire a professional which would require additional fees. Generally, installation of equipment is an easy thing to do once the NBN connection has been set, however, there might be some instances where your ISP will suggest a professional installation to ensure a safe and secured connection.
You do not really have a choice with what NBN connection you end up with, because each area is provided with one type of connection only, and upgrades, if available, are very expensive. In some areas, only Hybrid Fibre Coaxial and Fibre to the Building (FTTB) are available.
In regional and remote areas, Fixed Wireless or Satellite connections are the only ones available. Your application to an NBN connection box then will greatly depend on the availability and the type of NBN connection you have in your area.