Recommended MyRepublic NBN Plans
Common Issues Encountered
What You Can Troubleshoot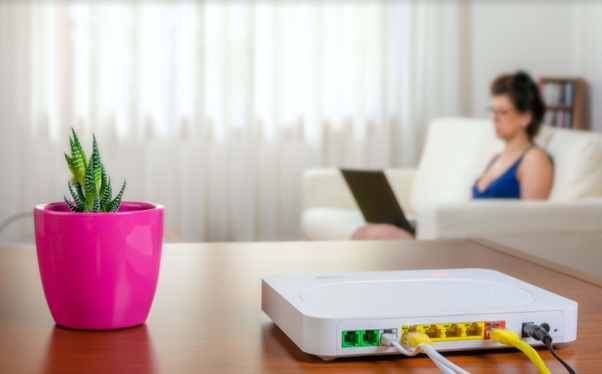 MyRepublic is considered as one of the newcomers when it comes to the NBN providers in Australia. Nevertheless, this telco now has over 80,000 local clients in the region. They initially launched NBN plans under the 100Mbps speed tier but they have soon added plans in the 50Mbps speed tier to cater to a wider range of clientele.
In this guide, you will find:
Recommended MyRepublic NBN Plans
Best Overall
The best MyRepublic NBN plan is the Unlimited NBN Essential Flexi. Like with all the other plans offered by this provided, Essential Flexi comes with unlimited data. With this plan, you will be able to comfortably stream across a number of devices at $69 a month, without having to pay for any upfront fees. In case you need to get a new modem, you simply need to sign up for a 12-month contract to get it for free.
For Streaming
If you are a web user who frequently streams videos, then you should get the Unlimited NBN 100/20 Flexi under this provider. With this plan, you will be able to get an average evening speed of 83Mbps, which is sufficient enough to let you stream 4k videos on Netflix or YouTube using a number of devices simultaneously. Though you don't need to sign up for a contract to acquire this plan, it is a better option for you to go for a 12-month lock-in period, particularly if you need a modem, so that you can get it for free.
For Gamers
If you are a serious gamer, then you should definitely go for MyRepublic's Gamer Pro Premium plan. Aside from a typical evening speed of 83Mbps, you also get to have a static IP address, as well as priority traffic on the network, particularly for online gaming services such as Steam, Xbox Live, and PlayStation Network. As a gamer, you may lean more towards the BYO modem plan with no lock-in contract, although you can still go for a 12-month lock-in period to get a free modem if you need to.
Common Issues Encountered
No Connection
One of the most common issues that you may encounter with a MyRepublic NBN plan, or for any NBN plan in general, is the loss of your internet connection. In this case, you may encounter a loss of your WAN or local area connectivity. In terms of the former, you need to look into the connection between your router to the internet. On the other hand, local area connectivity is the connection between your modem or router and the device you are using to connect to the internet, such as your laptop.
Intermittent Connection
Another issue that you may potentially encounter with your MyRepublic NBN plan is intermittent or degraded connection. This means that there are instances wherein your internet connection seems perfectly fine one moment, then it is suddenly lost. Frequent disconnections, as well as buffering or lagging can be quite frustrating, which is why it is important for you to have a good idea of the various factors that may cause this issue.
Slow Speed
There are several factors that may affect the speed of your internet connection such as network technology and capacity, as well as co-existence. The speed tier of your plan, as well as your home set-up, can also affect the speed of your internet connection. This means that even the modem or router that you are using and the internal wiring of your hardware can have a significant effect on your internet connection.
What You Can Troubleshoot
For any of the common problems listed above, you can try to troubleshoot a number of things such as the channels, band, positioning, and devices.
Channels
The devices that you use often run on the 2.4GHz band, which can have up to 13 channels that can overlap and interfere with each other. Thus, you can try to identify which of these channels is closest to your home, using the MyRepublic troubleshooting guide in the WiFi Hub+. Through this tool, you will have access to the Wi-Fi Analyser which will show you all nearby networks, which you can use to identify the clearest channel that you can use.
Band
Aside from the channels, you can also look into the band that your devices are using. The MyRepublic WiFi Hub+ caters to both the 2.4GHz band, as well as the 5GHz band. If you need a faster internet speed, better connect to the higher band. Just keep in mind that not all devices can connect to the higher band. On the other hand, if your devices fail to work at a distance or through multiple walls, then it is better for you to go with the lower band.
Positioning
The wireless performance of your NBN plan can also be affected by where you position your router in your house. As much as possible, install your router at the centre of your house, making sure that it is not inside a cupboard or drawer. It is also not a good idea to put your router on top of your fridge or behind the TV because this can cause interference which can degrade your connection.
Devices
There are instances wherein the issues that you encounter with your internet connection seem to happen into only one of the devices that you are using. In this case, there is a good chance that the problem lies with the device that you are using.
The Bottom Line
If you are looking into getting a new NBN subscription, then you should definitely consider plans from MyRepublic, particularly if you are a gamer or a web user who frequently streams videos. Like with any other NBN subscription plan though, you may encounter issues with your internet connection from time to time. Rest assured that there are several troubleshooting tips that you can try to address the problems that you may encounter. If all else fails, there will always be tech support ready to assist you with your concerns.
Contact Compare Broadband at 1300 106 571 for assistance. We can help you with anything related to NBN plans and broadband connection.