What is NBN Fixed Wireless
How Fast is NBN Fixed Wireless
Can I Use My Home Phone On NBN Fixed Wireless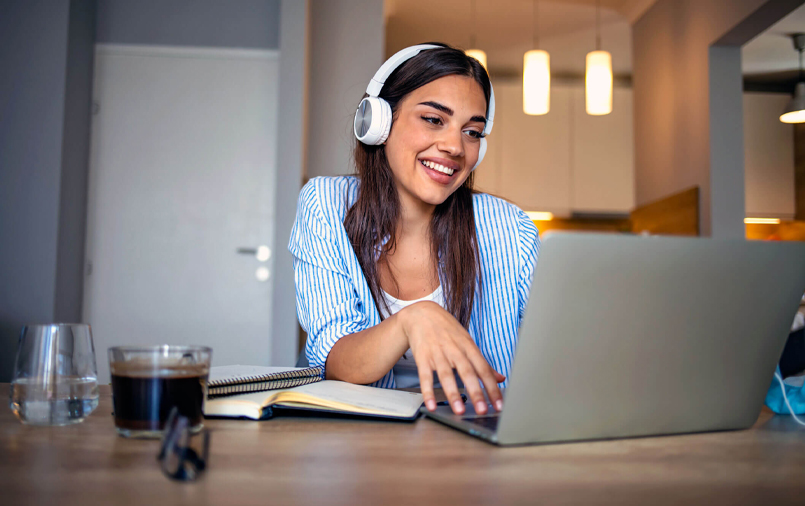 Thinking about upgrading to a Fixed Wireless connection from NBN? Or perhaps you're no longer satisfied with your current telco's service and are considering switching? We listed down the best fixed wireless NBN plans available to customers right now.
Divided into three categories: plans that offer unlimited data, with basic speed, and standard speed, you can select which bundles suit your needs and budget.
Do note that some of the plans are part of an ongoing promo and prices may change without prior notice. So if you are thinking about getting any of the fixed wireless NBN plans we mentioned in this article, be sure to inquire about the latest deals from the network.
In this guide, you will find:

Best Fixed Wireless NBN Plan (Unlimited Data): Tangerine Telecom XL Speed Boost UNLIMITED
This month, our broadband experts at Compare Broadband have chosen the Tangerine XL Speed Boost UNLIMITED NBN plan as the best fixed wireless plan in terms of offering unlimited data. As a special promo, you can avail this plan for only $54.90 a month for the first 6 months, then $69.90 after that. With a typical evening speed of up to 42Mbps, you can do long video calls, binge watch new Netflix series, and download files even during peak hours.
On top of that, it does not require a setup fee and a contract term, which means you don't have to be tied down to the provider for a long time in case you're not satisfied with the service. Tangerine also offers a 14-day Risk-Free Trial, allowing users to assess and confirm the connection in the area.
However, keep in mind that this is a BYO plan, which means the modem is not included. In case you need a new modem for the connection, you will have to pay an upfront fee of $149.90 for a Netcomm NF18MESH modem. Nevertheless, any of these guarantees excellent WiFi coverage to connect all your devices at home
Runner-up: Dodo
Your next great option could be Dodo Unlimited Fixed Wireless Plus Plan. Priced at $75 a month, you'll get unlimited data, a typical evening speed of 50Mbps, and a home phone landline with PAYG calls. Dodo also features flexible contract options and discounts, such as $10 off on your broadband plan when you bundle electricity and gas.
Best Fixed Wireless NBN Plan (Basic Speed): Internode
For fixed wireless NBN plans with a basic speed (NBN 12), Internode is leading the pack with its NBN Bronze 100 plan that comes with 100GB of data for only $49.99 per month. It's a no-contract term and customers are not charged with a setup fee, plus you can use up to five email accounts with the plan. However, you will need to pay an upfront fee of $74.95 for the whole bundle.
Runners-up: iiNet and TPG
Other alternatives to Internode's Bronze 100 plan are iiNet's NBN12 500 plan and TPG's NBN12 S Bundle.
For the iiNet NBN12 500 plan, you can enjoy 500GB of data allocation for only $59.99 per month. Technical support is available 24/7 and there is zero installation fee. But the catch is that you have to sign up for a 6-month contract and pay an upfront fee of $69.95 for the bundle.
TPG's NBN12 S Bundle, meanwhile, costs $59.99 per month for 100GB of data. The plan does not charge you a setup fee and it includes local and national calls. Moreover, the upfront fee is only $10. However, you are required to stay in contract for no less than 6 months.

Best Fixed Wireless NBN Plan (Standard Speed): Uniti Wireless
If you prefer local Australian customer support and an internet plan under the standard 25/5Mbps speed tier, then Uniti Wireless has one of the best Fixed Wireless plans for you. Browse all you want with unlimited data and typical evening speeds up to 24.7Mbps with The 25 Fixed Wireless Residential plan. Priced at $69.95 a month, you can opt for a no lock-in contract or a 12-month contract with a cheaper setup fee. You can also choose BYO modem or get a better one from the provider. Additional cost for a new modem ranges from $149 to $379.95, depending on the WiFi extender included.
Runners-up: Southern Phone and iPrimus
If Uniti Wireless does not cut it for you, you might be interested to check out Southern Phone and iPrimus' wireless NBN plans.
Southern Phone has an Unlimited NBN Standard plan that comes with unlimited data allocation every month. It's currently offered for $50 per month for the first three months and $65 in the succeeding months. It's an open contract, so you're free to switch to another service provider as you wish.
iPrimus also has the Unlimited Fixed Wireless Standard plan for $70 a month. As the name suggests, customers are given unlimited data. The plan includes a modem in the bundle. Subscribers are eligible to upgrade or downgrade their data allowance and speed tier according to their preferences.
Choosing A Wireless Plan for You
As with any other NBN plan, choosing a wireless plan that suits your needs depends on several factors. Although the budget you set aside monthly for internet connection takes precedence in the decision-making, you also have to consider other elements such as data allowance, connection speed, and signal strength.
All the fixed wireless plans mentioned in this article are specifically for an NBN connection. This means that as soon as the NBN rollout is completed in your location, these bundles will prove to be the most ideal choice.
Now, you might be thinking that the completion of NBN's rollout does not matter that much because there are wireless plans anyway. It's wrong to believe this is so because the readiness of NBN's infrastructure in your area is equally important for wireless connections.
What You Need to Know About NBN's Fixed Wireless Plans
An NBN fixed wireless plan is one of the three types of connections you can avail of if you subscribe to the network. It's different from NBN's fixed-line connections that are divided into five kinds in the way they transmit data.
Compared to a fixed-line connection, NBN's fixed wireless plans mainly use radio towers in transmitting data from the network all the way to the subscriber. This setup is typically done in rural areas where laying out fibre optic cables can be a logistical nightmare.
Transmission towers are seen as more viable options in sending out data from the network even if it's located several kilometres away from a subscriber's location. The data also travel over the air as compared to fixed-line connections where data is transmitted underground.
If you're having a hard time picturing it, think of the way your mobile phone networks establish a connection for you. They operate on different frequencies and use antennas that are often mounted on your roof or an elevated location to pick up signals easier.
Upgrading to an NBN Connection
In case you are currently not subscribed to the NBN, say you're still connected to a network that runs on copper wires, you might want to consider upgrading to the NBN soon because since the NBN rollout is completed, you typically only have 18 months to make the switch from the time you are notified that your area is ready.
You can check this NBN rollout map to know if your address is already part of their serviceable areas. Only then can you apply for NBN broadband plans, whether it's a fixed wireless connection like the ones we mentioned above, a fixed-line connection, or a satellite connection.
When upgrading to NBN, you also need to remember that there is a list of equipment that needs to be installed. With regards to NBN-issued devices, you don't have to worry about anything because these are issued at no extra cost. However, you will need to coordinate it with a service provider of your choice.
For fixed wireless plans, you will need an antenna that will be mounted on the roof of your house, as well as an NBN Connection Box to be placed inside your premises and connected to the antenna.
Through the NBN Connection Box, you can connect the Wi-Fi router issued by your service provider so you can connect multiple devices to the internet. If you already have a modem that works with the technology, you can use that, too, instead of purchasing a new modem from your telco.
Unlike some types of NBN fixed-line connections, fixed-wireless connections require the presence of an NBN-approved technician. They are the only ones authorised to conduct the installation of the antenna and Connection Box.
Prior to installation, they will also conduct a quick survey of your area to find the best location for the equipment. Although you might have a specific spot in mind, the technician has the final say on where to place the equipment to make sure they are in a place with the strongest signal.