Feeling like the NBN isn't working out for you?
Thinking about trying Home Wireless Broadband or Mobile Broadband?
Trying to work out the difference between 4G And 5G?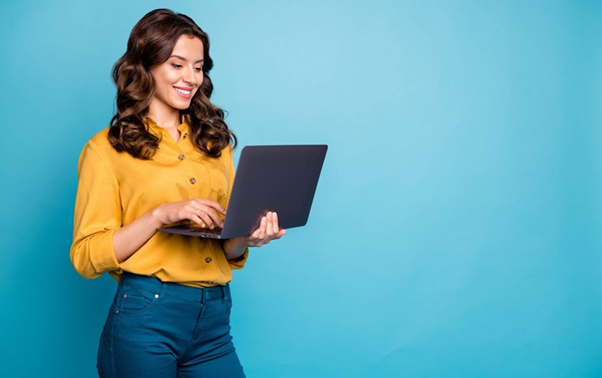 NBN may be a reliable connection to some, but it's not sunshine and rainbows all the time. It also has its fair share of users complaining about slow connection speeds and poor service in their areas. Fortunately, there are quite a number of alternatives here in Australia if the NBN is simply not cutting it.
These NBN alternatives can be categorised into two main groups: Home Wireless and Mobile Broadband. Knowing the difference between the two and how each of them compares to NBN can help you decide which can be the better choice for you.
In this guide, you will find:
Home Wireless vs. Mobile Broadband: Which is better?
Home Wireless and Mobile Broadband are both powered by mobile networks. They are designed as an alternative to traditional internet connections such as NBN or Cable. But between the two, there are also a number of differences that stand out.
First, let's go with Home Wireless broadband. While it is the main choice for customers who are looking to have an internet connection installed at home or in the office, it does not allow much flexibility for the user because the modem requires a power source.
Since the modem is not meant to be pocketed, it goes without saying that it's not portable. But if you don't mind lugging around a chunky piece of hardware as you move, there's nothing wrong with taking the modem with you and plugging it into a socket for an instant connection.
With Home Wireless and Mobile Broadband, customers are given a lot of options when it comes to plans. You can choose according to your budget, allotted speed, and the maximum data allowed per month. Home Wireless plans typically come with more data. However, download speeds are generally slower compared to Mobile Broadband (speeds are dependent on where you are).
In terms of hardware, the modem used for Home Wireless broadband also comes with more features such as multiple ethernet ports. This is ideal for connecting devices that require a physical connection to the device.
Mobile Broadband, on the other hand, is the on-the-go version of the Home Wireless broadband. It is also powered by 4G or 5G mobile networks and is offered with various data plans. Customers usually get the same data allowances as a phone plan, which could translate to paying as much as a Home Wireless plan but for a lower data cap.
The advantage, however, is that Mobile Broadband has faster download speeds generally than Home Wireless plans (speeds vary depending on where you are). It runs on a 4G or 5G network that can go up to 100 Mbps, although, of course, it still depends on your service provider and coverage.
Of the two, Mobile Broadband is the better choice for people who move around a lot because it does not require a constant power source. You can also opt to avail of a portable hotspot or a SIM that you can use on a spare smartphone or tablet.
If you are looking to apply for a wireless broadband plan, you can choose from a list of telcos offering the service. You can check out our comprehensive guide on wireless broadband plans to know more about your options.


But if you think a faster and more portable connection suits you better, then you might want to read up on the list of telcos that offer unlimited Mobile Broadband plans.
4G vs 5G: What's the difference?
While 4G broadband is the more popular option among customers, 5G broadband is also fast becoming a favourite among consumers these days. It is designed with similar technology to that of 4G broadband, but with faster and more efficient performance. 5G offers extremely low latency, as well as download speeds that are faster than anything 4G or even the NBN can offer.
While there have been some vocal concerns about the impact 5G has on human health, none of these concerns are backed by any scientific evidence and remain, for all intents and purposes, in the realm of unfounded conspiracy theories. The mid-band frequencies the Australian 5G networks use are nowhere near powerful enough to damage human cells; they sit between the exact same 2.4GHz and 5GHz frequencies that our Wi-Fi networks have used for decades. We're expected to see some Australian 5G networks upgrade to an even faster 26GHz mmWave band, but this will put it on par with the same frequency that's been used by satellites and radar for the past 50 years.
You can read more about the 5G network here.
Top NBN Alternatives
Regional Alternatives to NBN
Of course, your options are still very much dependent on what's available in your area. NBN has completed its rollout in Australia, much less so for other telecommunications companies. So even if you want to opt out of your NBN plan, it won't be easy if you don't have many options.
Among the better-known alternatives to NBN are OptiComm, Activ, Open Networks, and LBNCo.
OptiComm
OptiComm is a relatively new player in the fibre optic game and has already built infrastructure in more than 20,000 homes. Although it only provides FTTP connection to residential areas, this company offers speeds of up to 100 Mbps for downloads and 40 Mbps for uploads.
Should you go for the services of OptiComm, you need to check first whether your area is already covered by their network. In most cases, new estates and developments are the ones that can get an OptiComm connection. In case you're not sure, you can visit their website and use the postcode checker.
Another thing that you need to consider is that going with OptiComm means you'll have to pay a $300 connection fee. This is on top of the monthly plan that you'll be getting which starts at $60 per month. Rest assured that the speeds you'll be getting are worth the price.
Finally, make sure that you are aware of the two-year contract that OptiComm imposes on its customers. This means you won't be able to cancel your service or switch to another provider during that period. If you want to, you will need to pay an early termination fee of $420 which can be quite expensive.
Activ
Meanwhile, Activ is a veteran in the telecommunications industry, providing ADSL and cable services to both residential and business customers for more than 20 years. It has also upgraded its network to offer FTTC (Fibre To The Curb), which offers download speeds of up to 80 Mbps.
If you're looking for a provider that can give you an NBN connection without any lock-in contracts, then Activ might be the one for you. They have no-contract plans that start at $60 per month. This already includes unlimited data with speeds of up to 25 Mbps for downloads and up to 5 Mbps for uploads.
Do take note that the $60 per month price is only available if you get your connection through the company's website. If you go to their physical store, the price goes up to $70 per month. Also, if you want a speed boost, you can add an extra $20 to upgrade your speeds to 50/20 Mbps.
Like OptiComm, Activ also has a $300 connection fee which is payable upfront. However, they do offer a monthly payment option for an additional $15 per month. This means you can get your service without having to pay the full amount upfront.
Open Networks
Open Networks is another company that's been around for a long time, with over 20 years in the telecommunications industry. It provides services to residential and business customers in regional Australia, including Perth, Sydney, and Queensland. The company offers several options for its NBN alternatives: Fixed Wireless (FWA), Fibre To The Curb (FTTC), and Hybrid Fibre Coaxial (HFC), which is also used by NBN.
Before you decide to go with Open Networks, you need to check first if your area is serviceable by the company. You can do this by visiting their website and using the postcode checker.
If you're interested in getting a connection from Open Networks, you need to know that they have a $99 installation fee. This is on top of the $60 monthly fee for the 25/25 Mbps plan, which is their cheapest option. If you want faster speeds, you can get the 50/50 Mbps plan for $70 per month or the 100/40 Mbps plan for $90 per month.
LBNCo
Finally, LBNCo provides Fibre To The Building (FTTB) and Fibre To The Curb (FTTC) connections to residential customers in Australia's capital cities. It offers speeds of up to 100 Mbps for downloads and 40 Mbps for uploads, but it doesn't provide any upload speed for an FTTB connection.
If you want an NBN alternative that uses existing pay-TV networks, then LBNCo is a good option. However, you need to be aware that their prices start at $80 per month for the 25/25 Mbps plan. If you want faster speeds, you'll have to pay $100 per month for the 50/20 Mbps plan or $120 per month for the 100/40 Mbps plan. They also have a $220 installation fee which is payable upfront.
So, there you have it! These are some of the best NBN alternatives that you can consider if you're looking for a reliable internet connection. Do your research and weigh your options carefully to see which one would be the best fit for you and your needs.
Western Australia
If you reside in Western Australia, particularly in the Perth area, you may have heard of Pentanet, which is a top choice among Perth residents. This network offers plans with speeds of up to 400 Mbps for downloads and 100 Mbps for uploads.
Pentanet is a fibre optic network that uses the nbn™ network, which gives you access to all of the benefits of the NBN, such as fast speeds and reliable performance. However, it's worth noting that not all areas have been connected to the nbn™ network, so you're best off checking if your building is eligible for a Pentanet connection.
Meanwhile, if you live in regional WA, Activ and Open Networks offer services to residential areas. However, there are no companies that provide Fibre To The Node (FTTN) or Fixed Wireless Alternative NBN connections. If you don't want to go with the NBN, you can use satellite internet instead.
South Australia
Residents of Adelaide also have their fair share of service providers other than NBN. Rural-dwellers in South Australia, however, may find the rates a bit higher than NBN. But if it's not an issue for you, you may want to enquire about some of these providers:
Open Networks is a major player in Adelaide, offering FTTC and FWA services to both residential and business customers. It offers speeds of up to 80 Mbps for downloads, making it one of the fastest alternatives to NBN in South Australia.
Activ also provides ADSL and cable services in Adelaide, as well as FTTC connections in certain areas. This provider offers speeds of up to 80 Mbps for downloads and 20 Mbps for uploads, which is relatively fast compared to what you can get from NBN.
Finally, Aussie Broadband is a telecommunications company that services customers across Australia. It currently has more than 300,000 subscribers and uses the nbn™ network to provide its services. It offers speeds of up to 100 Mbps for downloads, making it a great alternative to the NBN satellite.
Queensland
In Queensland, a popular alternative to NBN is the network provided by LBNCo. This company offers FTTB and FTTC connections to residential customers in capital cities, with speeds of up to 100 Mbps for downloads and 40 Mbps for uploads.
New South Wales
In New South Wales, there are several alternatives to the NBN. These include LBNCo, which provides FTTB and FTTC services, as well as Pentanet and Open Networks.
Victoria
Those living in Victoria enjoy more reliable alternatives than most states in Australia. Residents also have the option to go with either the nbn™ network or Open Networks, which provide FTTB and FTTC connections. They can also choose from Mesh Telo, RocTel, or Rocket Networks for fibre optic services, or Pentanet for cable connections. Mesh Telco's prices start from $69 for unlimited data, with an 18-month contract. RocTel offers limited and unlimited fibre plans with rates starting from $29.95 per month, while Rocket Networks has 18-month contracts that start at $59 per month. Meanwhile, Pentanet's prices begin at a more affordable rate of $34 per month.
To switch or not to switch?
With the growing number of internet connection options as NBN alternatives, it's easy for customers to make the big switch, especially if there are several types available in your area.
But what is really the best option when it comes to broadband plans? Is home Wi-Fi the better choice over a Mobile Broadband plan? Should you ditch your NBN now and go for a more reliable 4G plan from a different service provider? Or should you just stick it out a little longer and wait until 5G launches in more areas?
There is no one perfect answer to this. Ultimately, it all boils down to your personal preference. Service providers may claim they have the best service and the fastest internet connection for customers. Some of them might say their plans give the most value for your money.
While speed does play a huge role in every customer's decision process, there are many other factors to consider before picking a plan or service provider. Before you make a choice, you might also want to think about the following considerations...
Budget
Besides speed, costs are also an important consideration when choosing an internet service provider. Once you've identified your main options, list down the data plans that they offer so you can see which ones you can afford.
It's understandable if you have a limit to how much you are willing to spend on your connection so make sure you study your options well. Rates typically range from $40 up to $140 depending on the speed, data cap, and location. Knowing each network's rate could make it easier for you to decide.
Data cap
Another factor is your preferred data cap. Several networks have unlimited data plans while others impose a data cap according to the tier you choose. If you consume a lot of data on a regular basis, especially for work, or if there are plenty of people using the internet in your residence, an unlimited data plan might be the better choice.
Installation fee
Installation fees are also something you might want to consider. Some companies offer zero installation fees but only for subscribers who are availing of longer contracts. If a 12 or 18-month contract is more practical for you, then this is a definite plus. But if you are only looking to apply for a month-to-month subscription, be prepared to shell out $100-$200 for the setup fee.
Reliability
The main reason you could be thinking of dropping NBN is because of poor connection or unreliability, which is valid. However, in doing so, you also have to make sure that you are switching to a network that performs better. You can try asking your friends, relatives, or neighbours if they can recommend other networks that are available and perform well in your area. But if you'd prefer to chat with an expert, feel free to call one of our friendly consultants for a free broadband consultation on 1300 106 571.
Customer service
Customer service is also an important factor. Network providers are bound to experience outages at some point and it's definitely helpful if their customer support is easy to reach. A company that's difficult to connect with or has poor customer service may not be easy to transact with, so that's something you should be on the lookout for.
The best way to go about this is by making comparisons between telcos and the plans they offer. You can read our article for a list of Home Wi-Fi deals or read up on Mobile Broadband plans for easy guidance on your top options.