It can sometimes be a bit of a predicament as to which Streaming Service is best for you
Streaming services deliver value for money never seen before in the world of entertainment.
Based off user reviews, quality and value for money, we have created the below guide.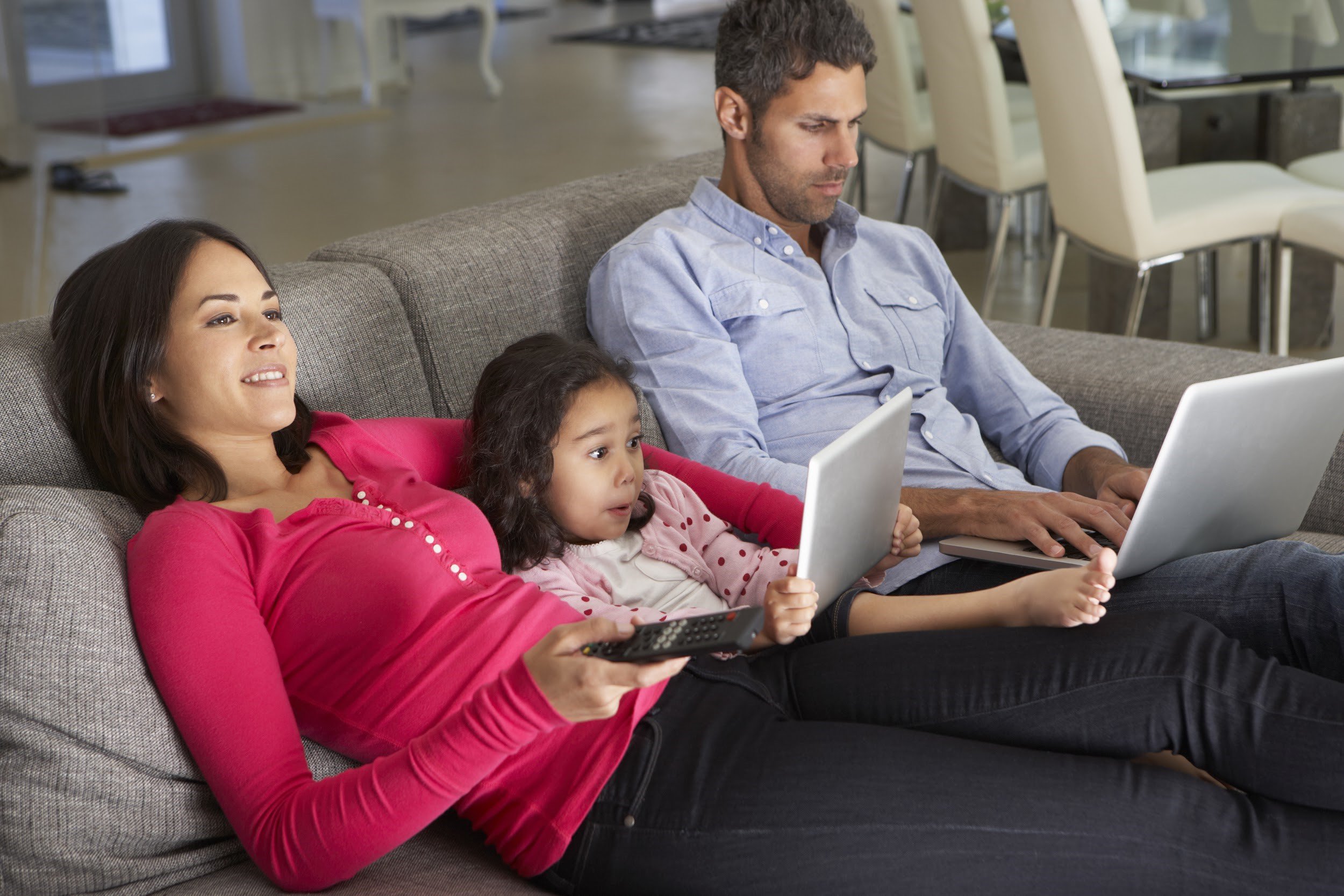 With what seems like an endless number of streaming services that seem to be popping up on the regular these days, it can sometimes be a bit of a predicament as to which one is the best, or which ones would suit your personal needs the most. Whilst the best streaming service in Australia is rather subjective and based off individual preferences, here are a list of some of best-ratedated services out there - both for video and audio - based off user reviews, quality and value for money. Having trouble picking your ideal streaming service? Well, fret not and let us help you make that decision today!
Let's start off on a musical note - Spotify is definitely one of the most popular services when it comes to streaming your favourite tunes, whether through a TV or on your Smartphone at the gym or in the office. This Swedish streaming powerhouse is where you'll find amazing pre-made playlists that you can flick through, ensuring that there is always a tune for you, regardless of what mood you are in for that moment. Spotify provides a free service to all users, but you will have to put up with annoying ads that pop up after every few songs. Thankfully, they offer a premium subscription that costs a mere $11.99 a month, which if you think about it, is less than the average CD which only houses 12 songs costs these days (Spotify boasts a collection of 30 million songs, and growing, to put things into perspective).
Another fantastic perk Spotify offers to users is a Family subscription that ranges from $17.99 to $35.99, allowing you up to four extra listeners simultaneously. This way, your entire family or group of friends can enjoy listening to the best tunes all day long, and all at the same time. Overall, Spotify is the top of the pack when it comes to music streaming services and is well worth the $11.99 a month.
Apple Music is another music streaming service that seems to be booming as of recent times. Apple has completely revamped this music app and has included perks such as a live internet radio station and advanced music searching from Siri. A 3 month free trial is available for Apple Music, which we think is rather generous and a great way to really make it worth the money you would pay after you have whizzed through your free trial period. An Apple Music subscription will set you back $11.99, the same as Spotify, and a family subscription is also available at $17.99 a month. With a catalogue that boasts 30 million + tunes, Apple Music is yet another service that is at the top of the ladder when it comes to online music streaming.
YouTube Red is one of the newest contenders in the market today. YouTube Red boasts the features of no pesky ads, content that can be viewed offline, exclusive content as well as movie length content. Unlike the regular YouTube app, YouTube Red continues running or playing music in the background when you minimize the application on your phone.
YouTube Red currently has 10 original content shows available, one of which stars the ever-famous PewDiePie. YouTube Red will set you back $11.99 a month, similar in cost to most other streaming services, and is available on Xbox, Playstation, Smart TVs, Roku and Chromecast. Aside from zero ads, the perks of original content and offline availability make Youtube Red something to really look out for in the future.
On to Netflix, one of the most popular, if not the most, streaming services available to mankind today. The term "Netflix and Chill" didn't just create itself - it shows how popular this service is, and how much worldwide appeal it has achieved. Netflix is available on your Smart TV, Tablet, PC, Laptop, Smartphone and even on gaming consoles like PS4 and Xbox. Ranging from $8 - $14.99 a month, depending on the type of service to subscribe to, Netflix is a highly affordable luxury that most people these days have treated themselves to. With a wide range of 1200 and growing titles, there is always something for you to watch at the end of a tiring day.
Whilst Netflix Australia doesn't boast as many titles as its big brother Netflix US, we see more and more shows being added to the already vast Australian library, and foresee it catching up to the United State's library size in no time. Netflix also has a special Kids section, full of fun loving and educational shows that will keep the young ones entertained. If you don't already have Netflix, you need to get with the times!
A close runner up to Netflix, Stan is another fantastic streaming service that is bursting with thousands of TV shows and movies. Also available on almost every device, Stan is loaded with 7000 hours of entertainment, and it keeps growing by the day. Stan is set at a standard price of $10 per month, which in our and other users' opinion, is highly affordable for the amount of entertainment you get out of it.
For those who are old-school TV series aficionados, Stan will definitely tantalise your TV tastebuds as it houses a swag of older TV series and movies when compared to Netflix.
____________________
We hope that this article has made it a little easier for you when it comes to choosing which streaming services suit your needs best. Thankfully, all options are very economical and will not burn too much of a hole in your pocket (hey, you may even consider purchasing a subscription to 2 or 3 of these services at once!).
Image Source: Shutterstock