Check out the latest drops and the hottest picks to watch on Australian streaming services!
The best films & TV on Disney+, Binge, Netflix, Stan, Amazon Prime & Apple TV+ for March 2021!
More content than you can poke a remote at!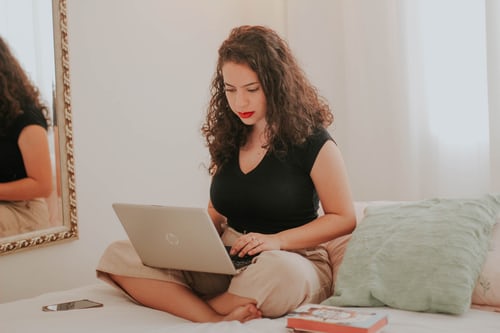 I have good news and bad news. The bad news is - and I'm terribly sorry to break this to you - it's March already. It's here, we're in it. Sorry, I don't know how this happened again. Anyway, the good news is that there's an absolute abundance of first class films & TV to watch on the Australian streaming platforms! You've got a vast selection of content to choose from like never before, and we've got a big old list of streaming highlights right here for you to consider. Let's get stuck right in, shall we?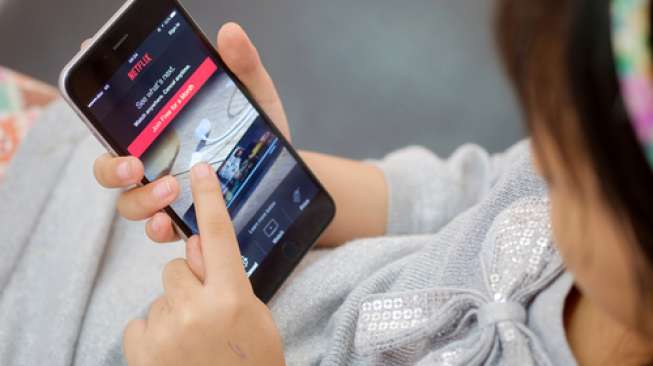 What's on Netflix this March?
Biggie: I Got a Story to Tell
A documentary about the late, great rapper Christopher Wallace, more commonly known by his stage name the Notorious BIG. Wallace's hit debut album was released just after he was tragically murdered in a drive-by shooting, a homicide that remains unsolved to this day. This film respectfully captures the Notorious BIG's impact and his legacy, without falling into the sensationalist trappings of tasteless crime fiction.

Nailed It: Double Trouble!
"Nailed It!" is a very popular and somewhat bingeable bake-off competition that sits between reality TV and gameshow, hosted by the charming and inimitable Nicole Byer. All new episodes drop this March, and this season will feature teams competing against each other rather than solo contestants.
School of Rock
See Jack Black in one of his earliest lead roles, which also happens to be one of his most electric and iconic performances. If you're a fan of classic rock or broad comedy with a bit of heart, this early 2000s comedy should be on your list.
Streaming Right Now on Netflix:
Superstore, Brooklyn Nine-Nine (new episodes), Parks and Recreation, Firefly Lane, Outlander (new episodes), New Amsterdam, Yesterday, New Girl, Community, To All Boy: Always and Forever, Young Justice, Friends, Rick and Morty, and more.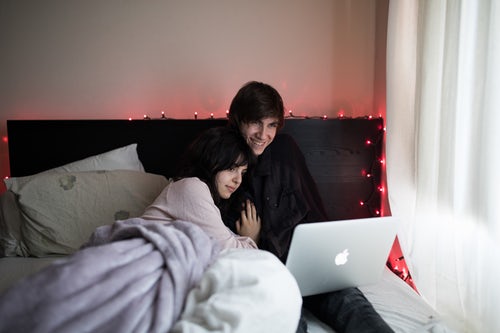 What's on Amazon Prime Video this March?
Coming 2 America
The long awaited sequel to the 1988 Eddie Murphy comedy hits Prime Video this month. Eddie Murphy and Arsenio Hall reprise their (potentially multiple) roles, and are joined by more contemporary comedic performers such as Leslie Jones, Jermaine Fowler, and Tracey Morgan.
The King of Staten Island
The first leading role in a movie for SNL alum Pete Davidson, who also co-wrote the screenplay. This comedy-drama is about a young man trying to come to terms with his mother dating again, following the loss of his firefighter father. The film, which is produced, directed and co-written by the prolific Judd Apatow, is semi-autobiographical and is partly based on Pete Davidson losing his father in the 9/11 attacks. The movie also stars Marisa Tomei and Bill Burr.
The Personal History of David Copperfield
Written and directed by Armando Iannucci (director of "The Death of Stalin", creator of "Veep", co-creator of the Alan Partridge character), this film is an adaption of Charles Dickens' coming of age novel "David Copperfield" (yes, that's where the magician took his name from). As far as Dickensian period dramas go, this one is decidedly vibrant, colourful and comedic, packed with an ensemble cast and a lot of class.
Streaming Right Now on Amazon Prime Video:
Palm Springs, Legend, Hellraiser, Good Omens, The Boys, Lore, Tell Me Your Secrets, Clue, Empire Records, American Horror Story, Supernatural, Bad Boys, Emma, Bloodshot, and more.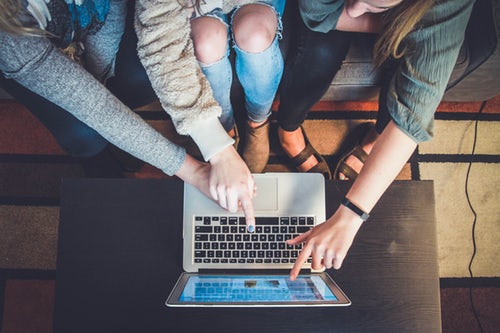 What's on Stan this March?
Old Boy
It's nearly 20 years old, but Old Boy holds up as one of the coolest and most hardcore neo-noir action thirllers to this day; so much so that we're still seeing ripples of the film's intense and inventive fight choreography. Directed by visionary Park Chan-wook, this South Korean film is a dark and violent revenge story with a real "oh what the ****?!" ending, so the less you know about it going in, the better.

The "Back to the Future" Trilogy
Back to the Future, Back to the Future II and Back to the Future III are all streaming on Stan so that you can watch the classic sci-fi adventure comedies back to back. With charming performances by Michael J. Fox and Christopher Lloyd, and dynamite directing by Robert Zemeckis, it's not hard to see why these films truly dominated the time travel genre for decades.
E.T. The Extra-Terrestrial
Relive this emotional sci-fi drama that defined a generation and made a million 80s kids look to the skies while wishing for their own alien bestie. When it was released in 1982, Steven Spielberg's innovative tear-jerker was an instant international hit, surpassing the original Star Wars in box office success, which at the time made it the highest grossing film of all time - a record it maintained for 11 years, until it was beaten by Jurassic Park (which was also directed by Spielberg, the big show-off).
Streaming Right Now on Stan:

Clarice, My First Summer, Your Honor, Walker, All American, Mad Max: Fury Road, Saved By the Bell, I Hate Suzie, The Good Wife, Kickass, Hot Fuzz, Fifty Shades of Grey, The Handmaid's Tale, Punky Brewster, The Affair, It's a Sin, and more.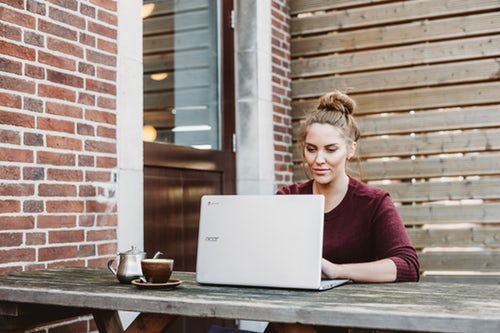 What's on Apple TV+ this March?
Cherry

Apple TV+ has come into March swinging with a slate of high-budget cinema and TV, including this grimy original Apple TV+ drama that stars everyone's favourite Spider-Man Tom Holland, directed by "Avengers: End Game" directors Anthony and Joe Russo. Despite the comic-book film fame of both the directors and the star, this is very much a darker film, focussing on an army medic with PTSD who starts robbing banks to pay for his opioid addiction. The film is based on Nico Walker's semi-autobiographical novel of the same name.
The Banker
The Banker is a period drama that details the true story of two African-American bankers who navigate the toxic racial climate of the 1960s as they continue to grow their booming business empire. The film stars Samuel L. Jackson, Anthony Mackie and Nicholas Hoult.
Amazing Stories
A revival of the 1980's anthology series created by Steven Speilberg, the new incarnation is also overseen by the master director, and offers all new anthology stories of varying genres, including sci-fi and fantasy.
Oprah Talks Covid-19
The talk show titan has set up shop at Apple TV+. Amid other heavy-hitting specials, March will see Oprah Winfrey host a series that will feature discussions with scientists, doctors, health care workers and recovering patients who are dealing with the COVID-19 pandemic. Due to the importance of the subject matter, each episode of this series will be free to watch, which means you do not need an Apple TV+ subscription to view them.
Streaming Right Now on Apple TV+:
Ted Lasso, Central Park, Trying, Mythic Quest, Little America, For All Mankind, Losing Alice, Tehran, Little Voice, Billie Eilish: The World's a Little Blurry, and more.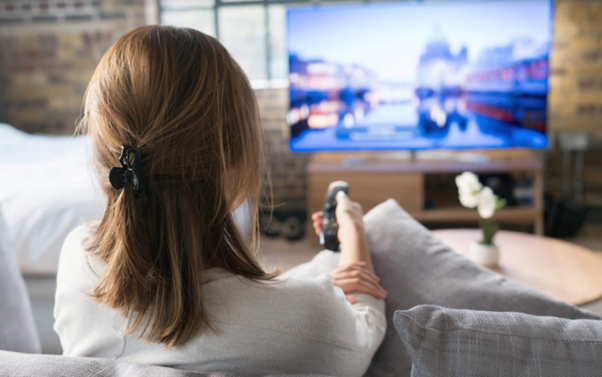 What's on Binge this March?
Zack Snyder's Justice League, a.k.a "The Snyder Cut"
This March, Binge will be streaming a bunch of DC Universe content, including all of the 90s Batman films, Catwoman, Watchmen: The Ultimate Cut, and - the jewel in their super-crown - Zack Snyder's director's cut of the 2017 misfire "Justice League", which will no doubt be enthusiastically welcomed by the vehement fans who were petitioning Warner Bros to "release the Snyder Cut".
Million Dollar Baby
If you love a good sports drama, you can't really do better than this 2004 boxing film about a young waitress (Hilary Swank) who aspires to be a boxing champion. Million Dollar Baby was a critical darling at the time and it swept up the Academy Awards, winning Best Actress for Swank, Best Supporting Actor for Morgan Freeman, and Best Director for Clint Eastwood.
Bram Stoker's Dracula

Francis Ford Coppola's 1992 adaptation of Bram Stoker's horror classic perseveres as a visually lush and still very creepy gothic horror. It is largely faithful to the original novel, and despite the emergent digital technology available at the time, all of the film's visual effects were done in the style of 18th century special effects, using in-camera optical illusions. Definitely a must-see for horror fans and cinephiles alike.
Steaming Right Now on Binge:
The Walking Dead, Two, Superman & Lois, The Undoing, The Flight Attendant, Mrs America, The Act, Succession, The Sopranos, Six Feet Under, Big Little Lies, True Blood, I May Destroy You, The Wire, Watchmen, Barry, 30 Rock, Sex and the City, Climate Change - The Facts, Hobbs & Shaw, The Bourne Identity, Game of Thrones, and more.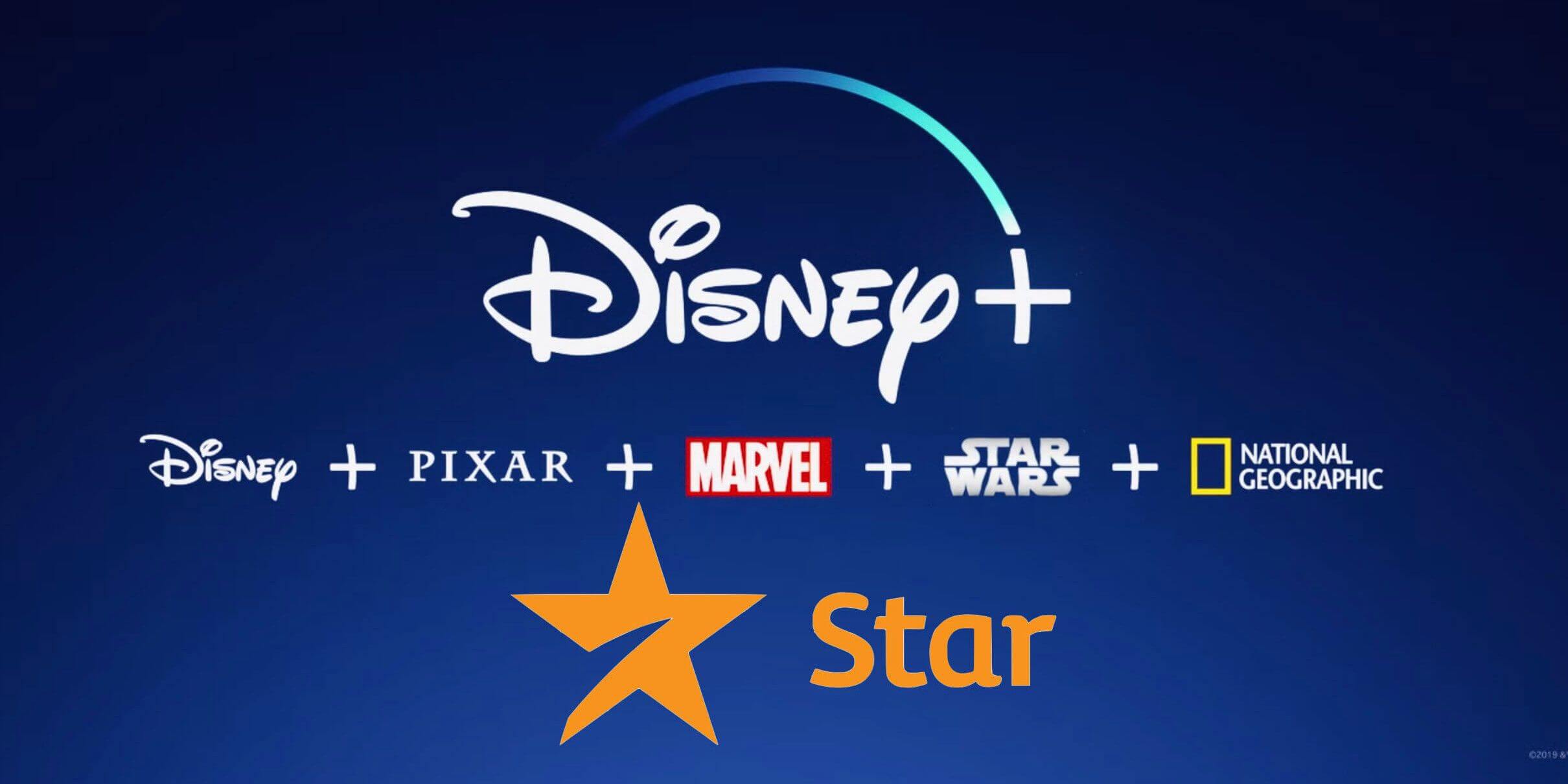 What's on Disney+ this March?
WandaVision
The first (and only?) season of WandaVision is close to its completion, having already earned a rabid fandom of armchair sleuths who will be keen to see if the season finale lines up with one (or none) of the many fan theories that the show has inspired. WandaVision is the first of many more MCU shows to come to Disney+, and given how conceptually adventurous it is (at least by MCU standards), it's somewhat commendable that this was chosen to spearhead the MCU TV content, rather than something more conventional. The show has proven itself to be a mysterious superhero mind-warp as well as very fun thesis on the history of the American sitcom, and so long as the season finale sticks the landing, it's very likely going to be a show that avid fans are going to want to rewatch from the start so that they can pick up on all the subtle foreshadowing and Easter eggs. Following the season finale, Disney+ will also be releasing a behind the scenes documentary special titled "ASSEMBLED: The Making of WandaVision".
The Falcon and the Winter Soldier
Next on the Marvel slate is The Falcon and the Winter Soldier, a 6 episode series starring Captain America characters Sam and Bucky in what looks to be a high-octane, action-heavy beat 'em up. While we know very little about the plot at the time of writing, the trailers do seem to imply a fun buddy comedy dynamic as well as the big budget action that Marvel fans are used to. The Falcon and the Winter Soldier will also be getting an "Assembled" behind the scenes documentary special.
Raya and the Last Dragon
The newest of Disney's family friendly animated features, Reya and the Last Dragon is a big budget action-fantasy film starring Kelly Marie Tran and Awkwafina. This is one of Disney's big cinematic films that was definitely intended for a big theatrical release, and while it will still be screening in select cinemas, it will premiere on Disney+ simultaneously (due to COVID-19 having gummed up the works for all of Hollywood's major blockbuster releases).
Steaming Right Now on Disney+:
Disney is no slouch when it comes to supplying a cavalcade of content on their streaming app. First of all, they wholly own all of the content they stream, so they don't have to worry about licensing and expiration dates; this means that everything that drops on Disney+ lives on the app permanently (or at least that's their policy at the time of writing). This means Disney Plus subscribers will always have all of the Marvel films, all of the Star Wars films, and all of the Disney and Pixar animated movies both classic and modern, including but definitely not limited to The Lion King, Moana, Soul, all of the Toy Story films, Beauty & the Beast, all the Frozen films, Coco, Inside Out, Aladdin, Wall-E, Mulan, Zootopia, Sleeping Beauty, Robin Hood, the Little Mermaid, and more (so much more). But to keep you and the family invested, Disney+ is going to keep rolling out original content for the app. And of course, Disney Plus now has the Star upgrade which will give subscribers all of Hulu's content. If you're already a Disney+ subscriber, all you have to do is shuffle over to the right of the menu and select the Star icon, and then you have many more movies, series and originals to choose from. If you're watching with kids, do keep in mind that Star is where Disney keeps some of their content that's intended for mature viewers, but you can activate easy to use parental controls if you need to.
And these are all just the subscription streaming platforms - don't forget that all the movies you can watch for free in Australia on these apps!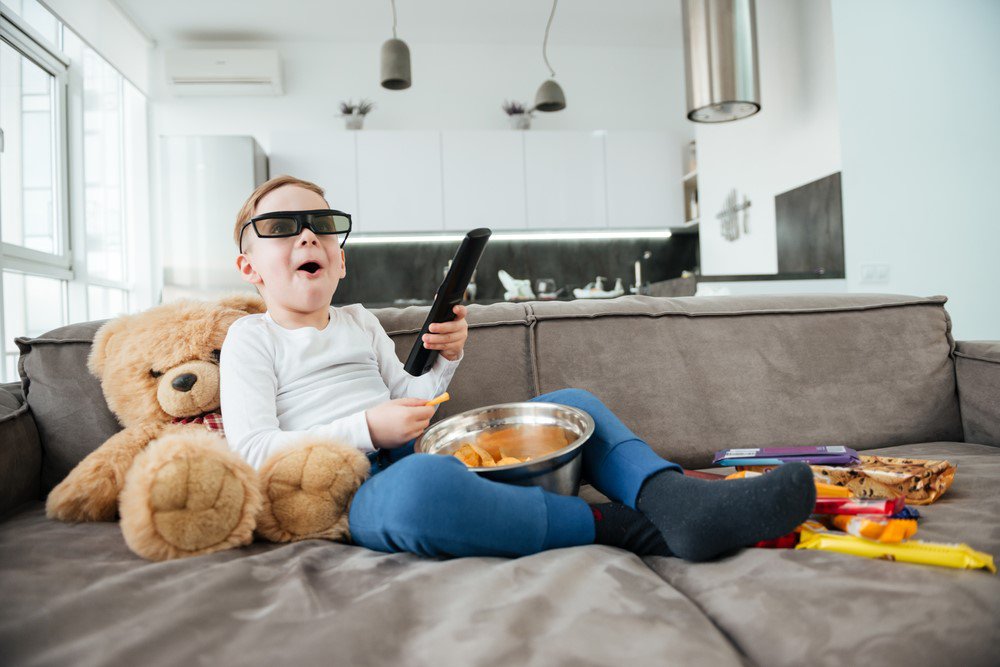 Compare Unlimited Plans with Compare Broadband!
Looking for an internet plan that lets you stream to your heart's content? You can compare the best streaming here. And if you have any questions about finding the best streaming plan for your location and your budget, you can call us here Compare Broadband for a free internet consultation on 1300 106 571. Our broadband consultations are fast, friendly, and free!