TPG revamps plans with great new phone offers
TPG add great new free calls to plans
How TPG works as an alternative to Naked DSL
Compare TPG and Optus plans
TPG (1300 106 571) are well-known in the Australian broadband industry for their budget plans which offer easy, no frills ADSL2+ and home phone bundles. Now, they've upped the ante by keeping their existing plans, but adding some great new options to include free calls.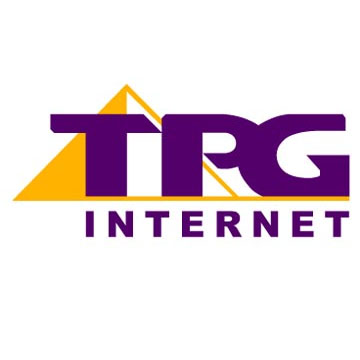 Let's take a look at TPG's bundle plans as they stand. One of the best things about TPG plans is their ability to combine Telstra's heavy line rental charges with cheap broadband rates, so as to make an internet connection affordable and simple for the user who doesn't care very much about the home phone.

The TPG bundle plans – which came in three tiers, $39.99 a month for 20GB, $49.99 a month for 100GB, and $59.99 a month for unlimited – made very good alternatives to Naked Broadband. More often than not, these cheap bundle plans were a better option for those who didn't use the home phone than getting Naked Broadband would be.

Briefly, for those who are interested: this is because Naked Broadband is not, contrary to popular belief, a way to save on line rental. In fact, when you have an ADSL2+ and home phone bundle, you are not paying for "phone line rental", but instead "copper line rental". This copper line carries both your home phone and your ADSL2+ connection, which means that even if you get Naked Broadband (ADSL2+ without the home phone), you will still be using the copper line. As a result, you will be paying line rental, it's just that this won't be marked as a separate charge on your bill each month.

Some providers, like Optus, give you a lot of free calls with your bundle plan, and these calls are factored into your price. That means that Naked Broadband is often a cheaper option with them. However, with a provider like TPG who doesn't include free calls, it's in fact $10 cheaper per month to get a home phone and internet bundle – for customers who don't want to use a home phone, our advice is to simply not plug one in!

Of course, there are also customers who gave TPG feedback that they would like free calls included as part of a bundle deal. TPG took these plans into consideration when they created their Unlimited ADSL2+ and Super Chat Home Phone Bundle. The plan looks great, with unlimited internet, unlimited local calls, unlimited national calls, 100 international minutes per month, and a free WiFi modem. It's priced at $69.99 a month, and is only available on a 24 month contract.

Clearly this was a good plan, and it has proved a popular one with TPG's customers amongst TPG's other successful bundle plans.

However, there were two major downsides to this plan. First off, the fact that it was only available as an unlimited internet plan seemed overkill for those customers who are light users when it comes to internet, but big chatters when it comes to the home phone. As well as that, the fact that it was only available on a 24 month contract was a major discouragement for some, as two years is a long time to guarantee you'll be living at one address, particularly if you're renting. For these two reasons in particular, a good plan simply wasn't viable for many customers.

And now TPG have responded to that feedback once more.

TPG's new 'Big Talk' option

On all three (four if you include the 500GB option that's there for those customers who can't access the unlimited plan) of their bundle plans, TPG is now offering the option to add 'Big Talk' to the plan.

For an extra $10 per month, the Big Talk option includes unlimited local calls, unlimited national calls, and 100 international minutes per month. (It does not include the free WiFi modem, unlike the Super Chat option.)

You can add this Big Talk option to any of the plans without negating your choice of the 6 or the 18 month contract.

This is a huge improvement on TPG's previous plans, as now the only calls that a customer will be paying for are calls they make to mobiles, or any international calls once that 100 minutes for the month has been reached. However, just to see how well it stands up to old hands at providing free calls, let's take a look at how it compares to one of Optus's plans.

The Optus Fusion 120GB Bundle is $79.00 per month. It includes 120GB (available anytime, with no peak or off-peak times) and the home phone, along with unlimited local and national calls, and free calls to Optus mobiles. It also includes a free standard modem. It's only available on a 24 month contract. Call Optus for more information or to sign up today on 1300 137 897.

In comparison, we could look at the TPG 100GB Bundle with the Big Talk option for $59.99 a month. This plan includes 100GB (split into 50GB peak and 50GB off-peak) and the home phone, along with unlimited local and national calls, and 100 free international minutes. It's available on either a six month or an eighteen month contract. Call us for more information or to sign up today on 1300 106 571.

There are some definite positives and negatives to both plans. They both include around the 100GB mark for downloads, but Optus's 120GB data capacity is available at all times, whereas TPG's is restricted to 50GB during the peak period – from 9am to 1am, which means that you'd have to be doing a lot of downloading in the wee hours of the morning to take advantage of that other 50GB.

Optus includes mobile calls, but only to mobiles on the Optus line. TPG includes international calls, making the plan an obvious pick for those with family or friends living overseas. Optus includes a free modem – but so do TPG on their Super Chat option, if you're willing to sign up for a 24 month contract, and that's $10 cheaper than the plan Optus offers, and gives you a lot more data for your money. The Optus plan has a long contract, whereas TPG offer you a lot more flexibility around that.

To sum up, the Optus's plan's biggest benefit would be if you and your family were also on Optus mobiles, and didn't mind being locked into a contract for two years. However, if you don't mind paying for mobile calls (TPG charges them at a 39c call connection fee and then 39c per minute, with a cap at $2.50 for up to twenty minutes of talking), then TPG definitely present a very attractive option with these new plans.

Modem and connection costs with TPG are still somewhat high (click here to read a guide to connection fees and why we pay them) but after the initial outlay, you'll find that TPG are the best provider with which to consistently save money on a range of great plans. You can mix and match the options until you find something that will suit you.

If you want more information about TPG, or want some help signing up, give us a call on 1300 106 571. We'll be happy to answer any questions you might have!