Get the best home internet deals!
Home internet deal and NBN plan comparison
Compare Broadband compares plans from the above providers and can connect you with our participating providers. Not all plans available from these providers are compared by Compare Broadband and depending on your location or service availability not all plans may be available to all customers.
Home internet deal and NBN plan comparison
Looking to setup an broadband connection for your home internet connection in Australia? It's easier and cheaper than you think in Australia. There's a wide range of plans out there with every possible option to suit your needs. First step to finding the best plan is figuring out your needs: data, speed and price. These three aspects will determine the right plan for you as not all home internet plans are the same. A good way to figure this out is to look at your last bill or review your last month's usage. Another important aspect of home Internet plans is a WiFi network. Some home Internet plans will include a WiFi modem and some will not. So it's important to keep this cost in mind when searching through plans. The information below includes the best home internet deals to search through, so you're bound to find a great deal that matches your needs!
What customers say about us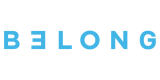 50 Mbps (Standard Plus Speed)






50 Mbps (Standard Plus Speed)