What are the best internet plans for Melbourne?
Compare home internet plans and deals
Compare Broadband compares plans from the above providers and can connect you with our participating providers. Not all plans available from these providers are compared by Compare Broadband and depending on your location or service availability not all plans may be available to all customers.
Compare home internet plans and deals
Melbourne, the city of many cafe choices, is also the city of many broadband choices and the cheapest internet plans. You can enjoy offerings from a wide range of internet service providers, from low cost budget providers to higher priced comprehensive service providers. Take your pick from no phone line broadband plans, to bundle plans that include broadband, phone line rental and telephone calls. Melbourne is fortunate to have many telephone exchanges throughout the CBD and thus residents can easily find a good, reliable broadband connection. The best way to decide which plan suits you best is to work out your data usage and general budget for broadband each month. Heavy users may consider plans that are 200GB and above, whereas lighter users may opt for a plan that is under 50GB. Just like the perfect Melbourne latte, the best comes down to personal taste and preference! We also have a great range of NBN deals!

And if you're looking for a home phone and internet bundle, you've come to the right place. We've compared the best bundles in Melbourne for your convenience. Most providers in Melbourne will give you some sort of discount for bringing across your home phone and internet, so it's well worth calling to ask what kind of discount you might be eligible for. Don't forget to also ask about other services like mobiles or tablet plans, because there may be even more discounts that apply.
What customers say about us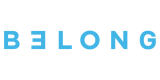 50 Mbps (Standard Plus Speed)






50 Mbps (Standard Plus Speed)