What are the best internet plans for Perth?
Compare broadband plans for Perth
Compare Broadband compares plans from the above providers and can connect you with our participating providers. Not all plans available from these providers are compared by Compare Broadband and depending on your location or service availability not all plans may be available to all customers.
Compare Internet Plans in Perth
Perth may be low on skyscrapers, but one thing it is definitely not short on is internet providers! If you're looking for a fast, affordable connection, then you can definitely find one here. Internet broadband comes in many different forms in Perth; a few of these forms are ADSL/ADSL2+, Cable, NBN, Mobile Broadband, Dial up, Satellite, and Fixed Wireless. Depending on what manner of internet connection you have, the speed of your broadband connection is based on how far your location is from the telephone exchange in your area. Fortunately, CBD areas like Perth have an abundance of telephone exchanges so not only do you get a good choice of providers, but you're also bound to a get a really fast connection. More importantly, you're looking at getting your broadband connection over a well-maintained telephone line, which means that if you get the fastest broadband plan in your area, it will stay the fastest broadband plan. The best deal for you really boils down to how much data you're looking for each month. There's a range of providers out there that focus on different types of usage, so it's important to figure out how much data you're looking to use each month before comparing. Once you have a good idea of your regular usage you can start using our site to compare and find the best internet deal in Perth for you.
What customers say about us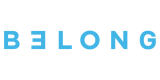 50 Mbps (Standard Plus Speed)






50 Mbps (Standard Plus Speed)