Compare internet service providers in Melbourne
Discover the best ISPs that suit you
Compare Broadband compares plans from the above providers and can connect you with our participating providers. Not all plans available from these providers are compared by Compare Broadband and depending on your location or service availability not all plans may be available to all customers.
Discover the best ISPs that suit you
Looking for the best internet service provider in Melbourne? The best internet service provider for you is going to depend on your particular requirements. For many people, the best internet service provider in Melbourne is going to be the internet service provider offering the cheapest deal. Others may be looking for the fastest internet or an unlimited data internet package. Below are some of the best internet providers in Melbourne.
What customers say about us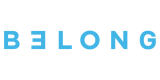 50 Mbps (Standard Plus Speed)




$15 off the first 6 months, then $65 on-going. Min total cost includes once-off $60 modem cost
Min total cost $50
View breakdown

$15 off the first 6 months, then $65 on-going. Min total cost includes once-off $60 modem cost
Min total cost $60
View breakdown

50 Mbps (Standard Plus Speed)