What's the best ISP in Melbourne for ADSL2+?
Where in Melbourne are you looking to get your internet connected?
Compare Broadband compares plans from the above providers and can connect you with our participating providers. Not all plans available from these providers are compared by Compare Broadband and depending on your location or service availability not all plans may be available to all customers.
Melbourne's weather is well known for being completely unpredictable. Foruntely the ISPs (Internet Service Providers) in Melbourne having nothing in common with the climate. Whether you're living in the CBD on Burke St or inner suburbs of Richmond or Footscray, you're definitely bound to a find a good deal from the ISPs on offer. The best deal for you comes down to finding outexactly what you want and who offers that at the best price for you. The information below offers a good look into the various deals from the best ISPs (Internet Service Providers) in Melbourne.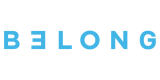 50 Mbps (Standard Plus Speed)







50 Mbps (Standard Plus Speed)