Compare the Best NBN Plans & Deals in Brisbane
We compare the best NBN Plans in Brisbane. Answer a few simple questions and we'll recommend the best NBN plans in your area that suit your needs.
Compare Broadband compares plans from the above providers and can connect you with our participating providers. Not all plans available from these providers are compared by Compare Broadband and depending on your location or service availability not all plans may be available to all customers.
Regardless of your location, whether on the left side or right side of the Brown Snake, you can surely find a reliable NBN plan for your daily needs in Brisbane. There is a wide range of NBN internet plans available in the Brisbane CBD and across the Inner, Northern, Southern, Eastern, Western and Moreton Bay suburbs. The only task left for you is to find the perfect plan that suits your data consumption requirements and budget.
We have listed the best NBN plans in Brisbane below so you can easily compare them. Let our team at Compare Broadband help you in uncovering the best internet services for your home and business.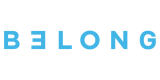 50 Mbps (Standard Plus Speed)








50 Mbps (Standard Plus Speed)