Broadband coverage in Tasmania compare plans
Compare Broadband compares plans from the above providers and can connect you with our participating providers. Not all plans available from these providers are compared by Compare Broadband and depending on your location or service availability not all plans may be available to all customers.
If you are residing in Tasmania and looking for the best broadband coverage, look no further. We have compared the best possible broadband plans available in Tasmania. If see a plan you like, make sure you call that provider to find out if it's available in your area. Keep in mind, not all plans are available in all areas of Tasmania. There are quite a few different ways to get broadband in Tasmania. The different ways to get broadband are: ADSL, ADSL2+, Cable, NBN, and Wireless Broadband. The most common type of Broadband in Tasmania is going to be ADSL2+.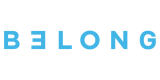 50 Mbps (Standard Plus Speed)









50 Mbps (Standard Plus Speed)