Compare Broadband Internet Deals
Answer a few simple questions and we'll search some of Australia's leading internet providers to find you a deal which suits your needs!
Compare Broadband searches a range of Australia's leading internet service providers to find the right plan for your needs. You can adjust the results by using the tabs at the top or the refine results tool on the left. Having analysed cable, ADSL, ADSL2+, Naked and NBN plans, the results of your search is listed below. Whether you are after home phone and broadband, no contract, have large data requirements or want the fastest broadband available, Compare Broadband can help you.
What customers say about us
Broadband Only - Active Landline Required
Broadband Only - Active Landline Required
Broadband Only - Active Landline Required
Broadband Only - Active Landline Required
Broadband Only - Active Landline Required
Broadband Only - Active Landline Required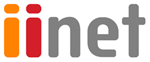 Broadband Only - Active Landline Required