Broadband plans Blue Mountains compared.
Compare Broadband compares plans from the above providers and can connect you with our participating providers. Not all plans available from these providers are compared by Compare Broadband and depending on your location or service availability not all plans may be available to all customers.
If you are living in Blue Mountains and looking for the best broadband plan available then have a look at these plans that are handpicked from the best providers available today. Broadband basically means a fast way to get the internet. So that means that anything faster than dial up is broadband. There are many different types of broadband. The different types of broadband available are: ADSL, ADSL2+, Cable, NBN, Satellite, Fixed Wireless, and Fibre Optic. The most common type of broadband available is ADSL or ADSL2+. This type of internet runs through the phone line. It can run at speeds of up to 8-20mb/s.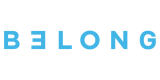 50 Mbps (Standard Plus Speed)









50 Mbps (Standard Plus Speed)