Cheapest broadband in Australia
We compare a wide choice of cost effective broadband plans from some of Australia's leading internet service providers. Enter your postcode or suburb below to start comparing now!
Many broadband plans in today's market come at a very competitive price and it is quite easy to find a cheap internet service provider in Australia. Whether it is broadband with a telephone service, a wireless plan, Naked broadband or cable, many providers will offer services for a cheap affordable price. Some providers even offer extremely generous and cheap call packages to add to your broadband plan. Wherever your needs there is plan to suit you! The broadband plans below are competitive in price and some of the cheapest available internet in Australia.
What customers say about us


Broadband Only - Active Landline Required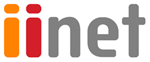 100 Mbps (Standard Speed)