Compare the cheapest internet connections in Adelaide
Search a range of South Australian Broadband Connection Plans
Compare Broadband compares plans from the above providers and can connect you with our participating providers. Not all plans available from these providers are compared by Compare Broadband and depending on your location or service availability not all plans may be available to all customers.
Are you looking for the cheapest home broadband in Adelaide? You've come to the right place! There are many reputable internet providers in Adelaide who are offering some of the cheapest broadband packages, and we're here to help you find the one that best suits you.
When you're assessing your data needs for a cheap internet connection, you should consider how many people will be accessing the internet, how many hours will be spent on the internet, what the internet connection will be used for and finally how many devices will be linked to the internet connection. Most modern internet service providers (or ISPs) offer unlimited plans that are much more cost-effective than they used to be, but if you're only a light internet user and you really want to save some money, then you don't want to be forking over money for data you're not going to use. You might want to consider a good low data plan, such as Dodo's 101 GB plan for $50 a month, or Belong's 100 GB plan for $40 a month.
However, you also need to factor in how many people in your household will be using the internet, especially people who are using it at the same time. If anyone under your roof streams a bit of TV or does a bit of online gaming, then you're likely going to need a bit more data per month. Fortunately, you can still find a plan that offers sufficient data for an affordable price, especially if you're happy to go on a contract plan. Contracts usually last for 6, 12 or 24 months, and they can save you a lot of money in the long run.

If you're after cheap ADSL2+ or NBN plans in Adelaide, it's important to remember that your address is an important factor. Different locations have different internet connections, and not every broadband provider can guarantee sufficient service to every region (especially remote regions). To find the best Adelaide provider and plan for your address, enter your postcode or suburb into the white search bar above and click "Compare Prices". Or if you prefer a more human approach, why not directly call one of our free and friendly broadband consultants on 1300 106 571? Alternatively, you can scroll down to read more about different kinds of Adelaide broadband, and to peruse our sample of cheap Adelaide broadband deals!
What customers say about us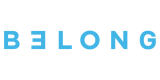 50 Mbps (Standard Plus Speed)




$15 off the first 6 months, then $65 on-going. Min total cost includes once-off $60 modem cost
Min total cost $50
View breakdown

$15 off the first 6 months, then $65 on-going. Min total cost includes once-off $60 modem cost
Min total cost $60
View breakdown

50 Mbps (Standard Plus Speed)