Compare fast internet plans in Australia
The speed and type of internet you can get depends on your area. Enter your postcode or suburb below to start comparing plans now.
Compare Broadband compares plans from the above providers and can connect you with our participating providers. Not all plans available from these providers are compared by Compare Broadband and depending on your location or service availability not all plans may be available to all customers.
If you are looking for a high speed internet connection in Australia then the most popular type of connection is ADSL. ADSL is perfect if you need a fast and stable connection. It is also suited for heavy users who like to download a lot of content each month. If you want to have Wi-Fi around your house you simply need a Wi-Fi modem. This particular modem will allow you to have access to the internet wirelessly around the home. You can even have multiple people connected to the internet at one time. With ADSL you can access the internet quick and easy, with no fuss. Other fast broadband plans on the market are cable broadband and mobile broadband. On a mobile broadband plan you can experience the speed of 3G and 4G in your house or even on the go. If you choose cable broadband you will be blown away by its fastness, be wary though as it is not available at all homes!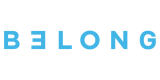 50 Mbps (Standard Plus Speed)








50 Mbps (Standard Plus Speed)