Compare internet options available in the Sunshine Coast
Your options for getting an internet connection depends on your area. Enter your postcode or suburb below to start comparing broadband options now!
Compare Broadband compares plans from the above providers and can connect you with our participating providers. Not all plans available from these providers are compared by Compare Broadband and depending on your location or service availability not all plans may be available to all customers.
If you're planning on living in the peri-urban paradise that is the Sunshine Coast, you're truly one of the lucky ones! It's bounding with natural beauties, such as its beautiful beaches and resplendent parks - and there's no shortage of tourist destinations, such as the Big Pineapple, the Majestic Theatre, Aussie World and Steve Irwin's Australia Zoo! But when you're done gallivanting around the hotspots and lazing on the beaches, you're going to need dependable internet to see you through! Thankfully, the Sunshine Coast is also brimming with many options for great internet plans. But first, you have to know what you're after. For example, do you have an idea of how much data you'll need, and how much you're willing to spend? Once you do, this is going to help pare down your choices. You're also going to need to check what sort of internet is available in your neighbourhood, ie. is it still ADSL2+, or has your district been upgraded to the NBN? And if it has been upgraded to the NBN, what sort of NBN connection was your area allocated - FTTN, FTTP, FTTC, or other?

If you're already across all this information, you can check out some of the Sunshine Coast's best plans below. Want more info? We've listed the providers' numbers so you can call them directly. Talking to them directly will also give you a fairly solid indication of how their customer service is. Alternatively, if this all feels like too much of a hassle, you can contact us and tell us what you're looking for, and we can put you on the right track to finding the right plan for you!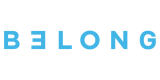 50 Mbps (Standard Plus Speed)









50 Mbps (Standard Plus Speed)