Compare NBN Plans in Brisbane
We compare a wide selection of NBN plans in Brisbane from unlimited NBN plans, fastest NBN plans, cheap NBN plans and more. Answer a few simple questions and we'll recommend plans which suit your needs.
Compare Broadband compares plans from the above providers and can connect you with our participating providers. Not all plans available from these providers are compared by Compare Broadband and depending on your location or service availability not all plans may be available to all customers.
Take advantage of a faster and more reliable internet connection through the powerful NBN network. Regardless of your location in Brisbane, whether in the CBD or in the nearby suburbs, you will certainly find a wide range of NBN plans and internet deals to cater your everyday needs. Come discover the available NBN Plans in Brisbane and find the perfect internet plan according to your budget and needs. Compare Broadband has listed below the best NBN plans from the top NBN providers in Queensland. Check out our list and connect with our team so we can assist you right away.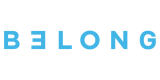 50 Mbps (Standard Plus Speed)








50 Mbps (Standard Plus Speed)