Optus Moving House - What You Need to do
Compare Broadband compares plans from the above providers and can connect you with our participating providers. Not all plans available from these providers are compared by Compare Broadband and depending on your location or service availability not all plans may be available to all customers.
So your with Optus and you're moving house. You're probably what the best plan of attack is I'm guessing? The first question is whether or not Optus is available ar your new address. Well Compare Broadband are the experts in helping people with the internet connection when moving home. We can do all the checks required to see if Optus is available at your new home. In fact it's probably the perfect time to see if you're on the best internet plan, whether that's provided by Optus or our amazing range of broadband providers.
While moving home can be stressful at times you can put that stress at ease by talking to one of our broadband experts who will be happy to guide you on your journey to your new home and make a seamless transition without being disconnected from the internet. If that feeling of disconnection gives you a sense of panic, we recommend talking to one of our customer service team member at least 21 business days out because if your new home requires a new connection that is the average time it can take to get a new connection set up.
If it's not a new connection depending on the internet service provider it can be quicker, but it's always best to be prepared for your house move ahead of time so that once you're in that everything is sorted and you can settle in straight away. What better way to relax into your new home and switch on the television and crack the latest episodes of Netflix and chill.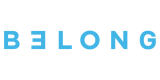 50 Mbps (Standard Plus Speed)







50 Mbps (Standard Plus Speed)