Belong Broadband Plans
Belong keeps things super simple: just choose your data cap, speed and contract length, and don't worry about activation fees or phone bundles. There are also no peak or off-peak periods, and no hidden fees, so what you see is what you get. Compare ADSL and NBN plans today!
For all Belong sales enquiries call
1300 652 369
See how Belong stacks up against other providers
Belong is a relative newcomer to the broadband scene, having originated in 2013 in the hopes of shaking up the broadband competition in Australia. They aim to keep things simple: not too many difficult choices to make, and no confusing terminology.
Belong Broadband Plans
Belong keeps its selection limited to make it easy to choose a plan: do you want ADSL or NBN? Unlimited data or not? Contract or month-to-month? You won't need to worry about bundles, phone plans or activation fees (in most cases).
Other Belong Benefits
No surprises
There are no hidden fees or bill shocks. What you see is what you get.
No peak or off-peak times
You can use your service whenever you like without worrying about different data caps at different times.
Month by month options
You have the flexibility of choosing month-to-month or 12-month contracts.
Our Other Providers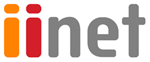 Start comparing Broadband plans now!
Answer a few simple questions and we'll search hundreds of plans from some of Australia's leading providers.
Start by entering your postcode or suburb below.