Dodo Broadband Plans
Dodo is a Melbourne based internet provider, but a trusted and recognisable household name all over Australia. Not only do they offer a range of great deals on ADSL2 and NBN plans, but they also offer Fetch TV, an Australian IPTV provider that delivers a subscription television service over on top of you regular internet service.

Сall centre is closed
Request a callback
See how Dodo stacks up against other providers
A Vast Selection
Dodo offer the full gamut of contracts, from month-by-month plans (with no lock in contract) to 12 months to 24 months. There are many deals available for both the NBN and ADSL2, and they're also all too happy to help build you a plan that will work for you, including Unlimited Plans and Fetch TV bundles.
NBN & ADSL Plans
Whether you're after ADSL or the NBN, Dodo will provide a quick and easy set-up. They also offer $0 set-up and modem fees with their 12 month plans, with landline included with pay as you go calls, and they will throw in a free modem delivery when you sign up online. If you're on an ADSL plan through Dodo, you'll receive an automatic NBN upgrade once the NBN rollout reaches your area.
A Good Track Record
Since setting up shop in 2001, Dodo Services Pty Ltd have built a name for themselves as being one of Australia's leading cost-effective internet providers. They are a wholly owned subsidiary of Vocus Group Ltd, a titan of telecommunications that resides in Sydney, and besides phone plans, home internet plans and subscription television, Dodo also offer a wide range of services such as electricity & gas, as well as insurance.
Fetch TV
As mentioned above, Fetch TV is an IPTV provider that delivers a subscription TV service over a user's regular internet service. If you're dreaming of streaming Netflix, Stan, Hayu - or even something a little more old school like Youtube - this streaming subscription will allow you to binge to your heart's content. Dodo will provide a set top box with a digital TV tuner, personal recorder and up to 45+ subscription channels, video on demand, pay per view movies, and a mobile app, via HLS adaptive bitrate streaming. Fetch TV plans come with one free channel pack, and the option to add more from $6 per month each - or you can pay $20 a month and get all the channels in the Fetch TV Ultimate Pack. Fetch have two box choices available through Dodo; "Fetch Mini", which allows you to watch popular TV and movies through the Movie & TV store, and has a set top box that also lets you watch, pause and rewind free-to-air TV so that you can keep up with your favourite programs in your own time. Fetch Mini starts from $15. The other box choice is upgrade option, "Fetch Mighty", which lets you record up to a whopping 585 hours of TV on its 1TB hard drive, and the ability to record up to 6 seperate channels whilst watching another. Fetch Mighty starts from $20. And once you set up your Fetch at home, you can take it with you anywhere! By downloading the Fetch Mobi App, you can stream live channels, download shows for later, and even program your Fetch Mighty to record your favourite shows right from your very phone.
So whether you want NBN, ADSL, Electricity, Gas, Insurance, or a TV streaming subscription - scroll on down and see why people flock towards Dodo. Start comparing Dodo plans today!
Our Other Providers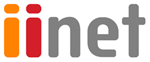 Start comparing Broadband plans now!
Answer a few simple questions and we'll search hundreds of plans from some of Australia's leading providers.
Start by entering your postcode or suburb below.