Compare Harbour ISP Internet Plans & NBN Deals
Harbour ISP promises to provide their customers with a connection that they count on, and from all accounts, it is a promise that Harbour ISP dutifully delivers. With a belief that everyone should have reliable internet access regardless of their income or their location, Harbour ISP offers a wide range of affordable but reliable internet plans. Harbour ISP's unlimited data plans are not restricted by pesky no peak or off-peak limitations, which means customers can use their unlimited data when they want and how they want. You also have the choice of a 12 month plan, a 24 month plan, or a no lock-in month-to-month plan, as well as the choice of an add-on phone plan should you wish to connect your internet plan to your phone plan.
Harbour ISP's team is built with a wide range of skilled and dedicated engineers, developers, installers, admin, and a friendly Australian based customer support team who are there to answer all your questions and provide you with fast and friendly set-up and support, 7 days a week (between 8am - 8pm Monday to Friday and 10am - 6pm Saturday and Sunday). Harbour ISP providers include NBNCO, Opticomm, OPENetworks, and of course, the NBN (the location of your property will determine which of these is best suited to your residence). Offering super fast broadband at competitive prices, it's easy to see why Harbour ISP have quickly turned into a favourite amongst customers and industry professionals alike.
For enquiries about Harbour ISP plans call
1300 760 161

See how Harbour ISP stacks up against other providers
Harbour ISP's mission statement is to "help everyday Australians reach their full potential with the high-speed, reliable internet people deserve"; and with their flexible plans, their excellent customer service, and their world class, super-fast broadband offered at affordable prices, it's fair to say that Habour ISP are hitting their goals.
One of the biggest benefits of signing up to a plan with a provider like Harbour ISP is their sizable network resources. Harbour ISP's parent company is the Uniti Group, a company that has, in recent times, bought up various other private fibre networks, and they now own and operate LBN Co (Local Broadband Network), Opticomm, Telstra Velocity, and Uniti Wireless. This effectively means that Harbour ISP has more access to more network coverage, which in turn allows them to offer more internet connection options in more areas.
At the time of writing, Harbour ISP offers three different contract lengths; a month-to-month contract, a 12 month contract, and 24 month contract. While Harbour ISP month-to-month plan permits you a little more freedom and flexibility, there are also perks to their longer contracts; specifically, there is typically an activation fee for your Fibre Broadband service, which will cost you $99 if you're on the month-to-month plan, $49 if you're on the 12 month plan, and absolutely nothing on the 24 month plan.
It's worth keeping in mind that broadband customers who reside in newly developed areas (which in the industry are referred to as Greenfields locations) may be facing a New Development Fee if their service is the first connection in their residence. This is not considered an installation fee, but rather, a connection fee that is charged by the Wholesale Provider. However, this is not a hidden cost, as it should be determined at the time of sign up and advised accordingly.
Our Other Providers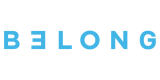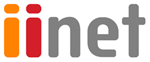 Start comparing Broadband plans now!
Answer a few simple questions and we'll search hundreds of plans from some of Australia's leading providers.
Start by entering your postcode or suburb below.