MyRepublic Broadband Plans
MyRepublic is all about speed. They only offer the top two speed tiers of the NBN (Standard Plus Evening Speed and Premium Evening Speed), both with unlimited data. They're also optimised for gaming with their esteemed "Gamer Pro Plan", the first NBN powered plan for gamers.
Due to the COVID-19 outbreak, MyRepublic call centres are closed. If you need to contact MyRepublic, you can do so by clicking on the "Support" button from their Contact Us page here: https://myrepublic.net/au/contact/
For all MyRepublic sales enquiries call
1300 403 127
See how MyRepublic stacks up against other providers
MyRepublic's goal is simple: they want you to experience the NBN the way it's meant to be experienced. That means they only offer the top two NBN speed tiers, and all their plans come with unlimited data.
MyRepublic is purpose-built for the NBN. Starting out in Singapore, they quickly branched out to Indonesia, New Zealand and Australia, and now serve the internet to over 70 000 Australian customers.
MyRepublic Broadband Plans
If you're after an NBN plan, it's easy to choose: all you need to do is decide if you want Standard Plus Evening Speed or Premium Evening Speed. From there, you can add on a home phone if you like, and decide if you want a month-to-month contract or a fixed-term one. If you're a big gamer, they've also got a Gamer Pro plan, which comes with super-fast NBN, a static IP address, and a discount on a new Playstation Pro or Playstation VR. If you don't have NBN access yet, you can connect via ADSL and then switch over when your property gets connected to the NBN.
Other MyRepublic Benefits
Smooth sailing
MyRepublic use their own web traffic priority system to remain smooth when video streaming.
Network optimisation
MyRepublic uses their own web traffic priority system to remain smooth when video streaming, while also remaining flexible for heavy downloading scenarios.
Our Other Providers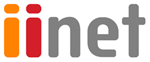 Start comparing Broadband plans now!
Answer a few simple questions and we'll search hundreds of plans from some of Australia's leading providers.
Start by entering your postcode or suburb below.