Unlimited No Contract Plans, Deals & Providers
Don't worry about being locked in to a long term contract.
Compare Broadband compares plans from the above providers and can connect you with our participating providers. Not all plans available from these providers are compared by Compare Broadband and depending on your location or service availability not all plans may be available to all customers.
Contracts can be messy business. Doesn't matter if you're renting for six months or looking for a connection for the dream house in Australia you know you'll be in for the rest of your life, contracts will always be a big responsibility to take on. Luckily these days most providers have caught on that contracts scare away potential customers and are not offering what's called "no contract plans" in Australia. If you're after a no contract plan and want to find out which one offers the best then the below information will help out. Feel free to use our information to find the best provider of no contract broadband for Australia.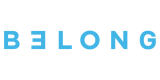 50 Mbps (Standard Plus Speed)




50 Mbps (Standard Plus Speed)

50 Mbps (Standard Plus Speed)



No Contract terms usually incur a higher setup cost from most internet providers. You will usually find yourself paying a premium in order to drop the necessity of a contract. Australia broadband plans do not incur more fees than other locations. Not all plans are available at every location. Call the ISP to confirm you can connect the best broadband plan in Australia. In terms of how much more you will pay will differ between providers but you're not looking at anything near a major increase over a 12 Month Contract setup cost. If you're experimenting with a new provider or moving to a new home in Australia and haven't quite tested the service yet then a no contract plan is highly recommended. They offer the ability to setup a service, try it for a month and quit with looking at any hefty cancellation fees. In comparison, if you signed up to a 24 plan with a contract and wanted to cancel within a first few months you would be looking at a cancellation fee in excess of $1000. Plans are really only suited to those looking to stay in the same location for the extent of their contract term and have used to the provider before and are very comfortable with their level of service. For most people wanting to a set-up a new connection, this isn't the case and as a result no contract terms are much better suited to them. In terms of what you sacrifice to get a no contract term in Australia, in some cases are bonuses like free WiFI modems. In the long run though, you would be looking at saving a cost much higher than the free bonuses that some providers give if you did choose to cancel a contract.
Start comparing Unlimited Internet now!
Answer a few simple questions and we'll search hundreds of plans from some of Australia's leading providers.
Start by entering your postcode or suburb below.