Optus vs TPG
TPG and Optus battle for #2
Each targets different customer types
Different approaches, but both offer innovative pricing models
Ed Note: With the recent Optus price rise, we have published an article offering viable alternatives to popular Optus plans. You can access this article by clicking here.
Optus and TPG plans don't share a great deal in common, at first blush. Optus broadband competes in the premium end of the market with Telstra and iiNet/Internode. TPG competes with low-cost providers like Dodo and Exetel. So why compare the two?
Click here for the best Optus deals – or call 1300 137 897

Click here to check out TPG Unlimited – or call us on 1300 106 571
For starters, comparing TPG to other 'cheap and cheerful' ISPs charging the same amount is not fair. TPG runs basic, text-based ads, offers seemingly impossible deals on Unlimited broadband, and their website has no blog or other friendly bits and pieces. Their customer service is mostly based offshore, and their plans have a basic 'like it or lump it' quality that matches other small-time providers. But the difference is that TPG doesn't just take those savings and bank them. TPG is the one provider that treats broadband as the un-sexy utility that many people perceive it to be, and invests heavily in making sure that its infrastructure WORKS – never mind the ads showing families getting in touch; here's a tap, and the internet is going to come out of it. So while TPG has a cheap weatherboard frontage, inside it's marble and polished wood.
Optus, on the other hand, is high class throughout. Its public image, using cute and curious animals in their advertising, conveys a dynamic but also family friendly provider – a safe company that will be around a long time. They have mobile towers, interstate networks and cable networks. Their name can be seen on the occasional streetpost near cable trenches. Optus is the largest telco in Australia built from the ground up – Telstra may be twice the size, but much of its strength comes from the control of the system it inherited. Optus inherited some satellites; everything else was built in the last 20 years.
The reason why TPG and Optus offer a stark basis for comparison is this – TPG is the cold, hard face of competition. Optus is cuddlier, but was specifically built to be the competition. Which one actually offers better value for the end user?
What TPG does right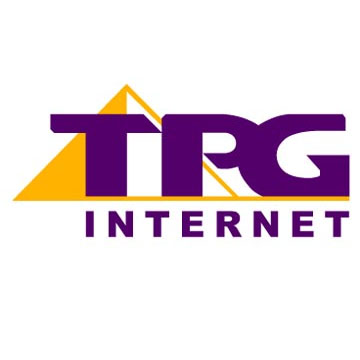 First there was the landline telephone. Everyone had one. After that, everyone got a mobile. But they kept the telephone around because mobile calls were prohibitively expensive.
Then everyone got ADSL. The telephone line can provide ADSL because it contains two copper wires – and ADSL simply activates a digital internet connection on the line not being used for telephone. So phone + internet was a natural bundle; everyone had a landline, so activating ADSL was a natural progression, and it was natural to bundle the services with one provider.
Then came mobile cap plans, offering oodles of credit for a low monthly fee. Everyone stopped using their landline, or not bothering to connect it at a new address at all.
This is where TPG comes in. TPG recognizes that many people don't want a home phone at all, but DO want reliably fast and plentiful broadband connection. The technological (and economic) reality is more complicated – you MUST have a landline connection to get ADSL. You MUST pay line rental to rent that line for ADSL – whether you use the associated phone service or not. There's Naked DSL, which supposedly offers this – but not really. All Naked DSL does is offer broadband and line rental wrapped in one price, with no home phone service – it's not cheaper, and in fact it's usually more expensive. It's also harder for an ISP to arrange, for a whole host of reasons.
So TPG stripped away most of the unnecessary baggage that comes with line rental and phone, to cut down on price. Some of your line rental pays for a battery backup of your line, to provide a dial tone even when there's a general power outage. But most people have mobiles, so let's take out that charge.
Some of your line rental goes towards Telstra's Customer Service Guarantee. This is a guarantee on major line repairs. If your line goes down, you can claim back a portion of your line rental for the time it takes to repair it. In reality, this happens very rarely, and rarely takes more than 3 or 4 days to repair. So if line rental is about $30 a month, and your service is down for 4 days, then the rebate you can claim back is around…$4. For this, you pay a lot for standard line rental.
Part of your line rental pays for compatibility with services like Priority Assist, Faxstream Duet (fax line), back-to-base alarm system, and other 'dial-back' services that use the landline to make automated connections. Not gonna miss them? Good, because TPG stripped that away too.
So TPG got rid of all of this, leaving just the most basic line rental, and reducing the cost to customers who don't need the line for phone – they just need the line for broadband. As for the Unlimited data part – TPG can do that because they don't rely on Telstra or Optus for 'backhaul' like everyone else. They have their own undersea fibre optic cable connecting Australia to Guam, which is in turn a central switching point for direct connections to the USA, Europe and Asia. TPG is, with Telstra and Optus, the only other 'inter' internet provider.
In addition – TPG realizes that most people are tired of 24 month contracts. Long contracts are an insurance policy for telecommunications companies, a tacit admission that their network and customer service are going to disappoint eventually, but in order to keep you on their books, they can use contracts to lock you in. This is expensive. It means that an ISP has to offer freebies, like free connections and free modems. It also means that your average telco has a bunch of customers that are both unhappy with their service, and vengeful over their telco's inflexibility. Those customers are in a hurry to leave when their contract is up – not just to get a better deal, but to also 'get back' at their old ISP. That's Bad Mojo.
TPG limit most of their plans to 6 or 12 months, charging upfront for connections and modems, or relying on the fact by now, many people already have a compatible modem. That way, if you're not happy with your service, at least you won't be shackled to TPG and building resentment against them – they then have a better chance of winning you back later, once their network improves.
So what TPG does right is offer the highest amount of data on a fully-backed international connection, for the lowest price, and under the fairest terms. Their phone offerings are pretty basic – Telstra rates for calls, with the option to pay $10 extra for unlimited local calls, landline calls and 100 international minutes to boot. And that's it. Otherwise, you have a phone line with such limited capacity that you may as well not even plug in a telephone (and TPG won't provide you with one), that comes with a high speed unlimited broadband service behind it. It's like buying the full Happy Meal because just buying a cheeseburger and coke would be more expensive. TPG could run an obscure ad campaign with: "TPG. Just Throw Away The Fries". Only I would get it, but that doesn't mean it doesn't make some sense.
What Optus Does Right
Optus has to have a different profile. Its customers and shareholders have invested in a top-tier provider, a company whose very existence depends on you not wanting to be with Telstra. But that also means they have to offer a version of everything Telstra does, to appeal to the broadest range of customers possible.
That said, Optus makes a go of meeting the actual demands of the market. Telstra can maintain all they like that what people want is a good old fashioned home phone service; home phone is their cash cow. For everyone else, home phone is something they offer and which they rent off Telstra – every home phone service a non-Telstra company signs up, means more money to Telstra.
Optus can get around that. It has jumped into the Naked Broadband waters, realizing that it wasn't going to make its money on home phone. It has concentrated on mobile, offering Timeless plans that come with unlimited calls, text and lots of data, while still offering the latest handsets. They have embraced prepaid. But most importantly, they have embraced a new role as the Telstra of mobile.
Telstra provides wholesale access to everyone else on a few different levels. The small one is backhaul- many ISPs use Telstra's interstate and international networks, but they have plenty of competition from Optus, TPG, Internode, iPrimus, etc. Telstra also provide wholesale access of ADSL – to small ISPs, but also big ISPs in areas that their own networks don't extend to.
But the big, big, big part of Telstra's wholesale business is in 'the last mile'. This encompasses the 12 million or so connections from neighbourhood exchanges to every. Single. Premises. That's homes, flats, units, businesses, bus stops, doghouses – 99% of the complexity of building a network is in this part of it, and that's all Telstra.
Optus has a big mobile network. Not only does it have thousands of towers, 3G dishes and antennas over the Aussie landscape, they also have international connection points thanks to them being owned by SingTel, a Singaporean telecoms giant that dwarfs Telstra. Optus' 8 million mobile customers make up…wait for it…1.8% of SingTel's 434 million subscriber base.
Without getting too technical, Optus' foreign connection does provide it with a lot more scale for providing wholesale mobile and mobile broadband access. Telstra is also very stingy when it comes to mobile access – to date it has wholesales to exactly one provider, JB Hi-Fi, with a very small range of plans (and those plans aren't cheaper than going directly with Telstra). The Optus Open Network, on the other hand, provides far and away the best value mobile service in Australia, through resellers like Amaysim (1300 302 942) and Dodo (1300 136 793).

Meanwhile, Optus also wholesales its ADSL network at a much more accommodating rate than Telstra does. This allows companies like iPrimus (1300 137 794) to break through with great value Naked Broadband plans.
So what Optus does right is use their size and scope to play two different games- offering a family friendly, comprehensive, top-tier experience to those willing to pay for it, while also using their wholesale network to effectively capture the more savvy customers who know what they want. In turn, ideas that are successful in the wider marketplace can get incorporated into Optus' own stable of products. Case in point – Optus now has unlimited mobile plans, 20GB mobile broadband plans, and Naked broadband plans on both ADSL and Cable. These are the product offerings of a small and innovative company, not a big behemoth.
Plan Comparison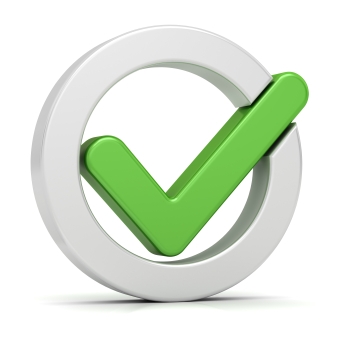 TPG's best value plan, for people who just need ADSL2+ broadband, is their $59.95 Unlimited Bundle. As stated, this provides a basic phone line and an unlimited data plan, on a minimum 6-month contract. The total connection charges come to $120, with no modem included – but you can buy a Wi-Fi enabled modem for $110.
You CAN get an unlimited Naked DSL plan from TPG, where you get no phone line at all, and just broadband through your copper line. BUT…it's $70 a month, with a $129 connection fee. It might seem to make no sense – why pay MORE just to not have a telephone service? Even more frustrating – TPG cannot connect a naked service on an inactive, or 'vacant' phone line. They can only CONVERT your line to Naked if it already has a dial tone on it. It sounds backwards, but there are technological reasons for it. At the end of the day, getting the cheaper and easier-to-arrange bundle, and then not using the phone line is a better option. The main benefit of Naked DSL is slightly faster speeds – if every megabit-per-second counts, then it might be worth the hassle.
If you DO need a phone line to make calls on, then the same plan is available for $69.95, with free local and STD calls, 100 minutes of free international calls and a free Wi-Fi modem. $110 connection fee, 24 month contract.
*******************************
Optus will provide Naked Broadband via ADSL2+ or Cable, whichever is available (priority is to Cable connections). For $69.99, you get 150GB of data, split into 75GB peak and 75GB off-peak. It's a decent plan for medium users who want the least amount of fuss possible, and comes with a Wi-Fi modem. The total connection fees come to $100, on a 24 month contract. For $10 more, you can get 500GB (250 peak and 250 off-peak).
For those who need the phone line, Optus Fusion Bundles provide the most comprehensive call plans available. The blue-ribbon plan is the $109 Fusion Bundle, which includes free calls to local, STD and any mobile network, 500GB data (with no peak or off peak splits!), free Wi-Fi modem and free connection on a 24 month contract. The same plan is available from $79, with 120GB data and free calls to local, STD and Optus mobile numbers only; it also goes up to 1000GB of data for $129 a month.
Optus has added some odd frankendeals lately. These are deals with very specific markets in mind – if they suit, they're fantastic, but if they don't, they're best regarded as interesting experiments. The first is a $60 Home Advantage plan. This is a 2 year home phone contract, with free calls to everything – local, STD and all mobiles. With this, you get a free, 50 GB, no contract fixed line broadband connection – ADSL or Cable – with a free connection and free Wi-Fi modem.
The mobile version of this deal is $89, includes free calls to local, STD and all mobiles, and comes with a free handset – and we're talking good handsets here, including the HTC One X and the Samsung Galaxy S3 (iPhones starts from an extra $5 a month with this deal). And then you get that free, no contract, 50GB broadband connection.
The caveat – If you need more than 50GB from time to time, stay away. You can't upgrade – upgrading means taking up an additional service. If you drop the broadband, the deals by themselves aren't terribly competitive. But if this fits right in with your needs, it's a great offer. And at the very least, it demonstrates that Optus are willing to play around and try different pricing models.
Call Optus directly on 1300 137 897 for information on these deals.
Conclusion
TPG's best value plans are suited towards non-landline phone users. Optus' best value plans are suited to people who still rely on the landline – but both offer good alternatives. When broken down, their prices actually come out similar, with Optus usually needing less cash upfront and offering a wider range of payment options – but also needing 24 month contracts. But both companies are taking chances and offering innovative solutions, while still maintaining deep networks.
Optus announces 4G network launch in Sydney and Perth
Plans up to 20GB
Business and enterprise only for now, personal use to come
Optus still committed to improving 3G as well
Optus announced surprising progress on their 4G implementation this week, with their Newcastle test network demonstrating speeds equal to or surpassing speeds available on Telstra's 4G network. 4G services have been launched in parts of Sydney and Perth as well, servicing over 500 towers and open to businesses, enterprise and government customers, ahead of a wider consumer roll out slated for later in the year.
Already have a mobile broadband modem? Check out Amaysim's SIM-only mobile data plans using the Optus Network, or call 1300 302 942

Interested in the new iPad? Check out the best deals from Optus, or call 1300 137 897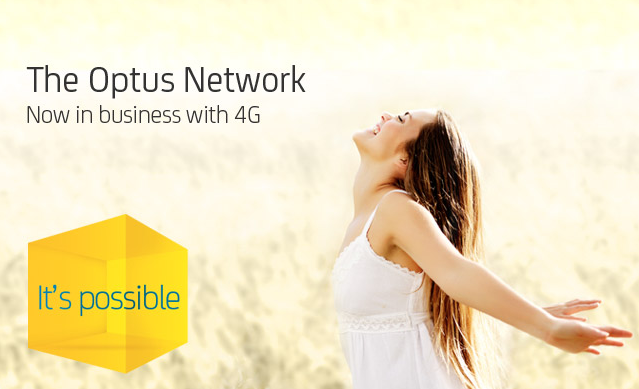 First, the numbers released at a press conference in Sydney:
- Optus has upgraded 1000 tower sites to dual band, incorporating their new 900MHz network. This will boost indoor 3G signal strength considerably
- Over the next twelve months, Optus will continue to roll out 3G coverage enhancements to the remainder of the network including Brisbane, Newcastle, Wollongong and Adelaide.
- Parts of Sydney and Perth will have access to Optus' 4G FDD-LTE service from this week, accessed with USB dongle modems and Mobile Wi-Fi hotspots (handsets to be released soon).
- All devices will be compatible with 3G, 3G Dual band and 4G, to maintain a steady quality of service across cells.
- Optus 4G to utilize the 1800MHz band for now, same as Telstra (Optus reserves a wide band of 2.3GHz spectrum for future implementation, from their acquisition of vividwireless)
- Trial speeds at Optus' Sydney Campus achieved 200Mbps throughput, with individual user speeds in a range between 25Mbps – 87Mbps
Despite the focus on 4G, Optus took pains to re-iterate their commitment to their 3G network, which is relied upon by most Australian mobile virtual network operators (MVNOs). Günther Ottendorfer, Managing Director, Optus Networks said in their official press release,
"Our intention to build the best mobile network in Australia relies on having a strong foundation in 3G, while transitioning into a 4G world".

In a speech earlier in the year to The Australian Information Industry Association, Optus CEO Paul O'Sullivan forecasted these releases, while also pledging to have Brisbane added to the 4G rollout schedule by early 2013. In the speech, O'Sullivan also forecasted the impact of the 'Digital Dividend' spectrum auction, now due for 2013 as well:
"In addition to rolling out 4G in metro areas, we are the first carrier to be trialling 4G services using the 700 megahertz spectrum band in regional Australia…We achieved peak download speeds of over 70 megabits per second and got very low latency. That wasn't in the lab. It was in a real town".

Catching up
The news was surprising for those worried that Telstra was pulling ahead in the mobile arms race, with several thousand 4G customers already connected and a network that is live in every major city. Optus' progress demonstrated that 4G will not be Telstra's exclusive domain, and that Optus intends to meet and surpass the reach and speeds of Telstra's network, thanks to a significant influx of investment capital from parent company Singtel.
Wholesale
Optus is currently Australia's largest wholesale mobile network provider, providing network services to TPG, Dodo, Amaysim, Primus, iiNet, Club Telco and many more, not to mention Virgin, which it owns outright.
Unlike Telstra, who have only recently begun offering tentative wholesale deals on its 3G network (while keeping 4G exclusive to Telstra customers), Optus intends to wholesale their 4G network sooner rather than later. In a statement to CompareBroadband, an Optus spokesperson said "(Optus is looking forward to offering 4G to its wholesale partners in the coming months".

Cost
Optus has announced three business plans from $34.95 for 10GB, from $54.95 for 15GB and from $74.95 for 20GB, though these prices are not listed on the website and may be open to change. As they are, they represent significantly better value than 4G plans from Telstra, which top out at $89.95 for 15GB of data.
How to configure your old Telstra or Optus modem to use with another Internet provider
Most modems easily reconfigurable
Popular manufacturers include belkin, Netgear and Netcomm
Telstra, Optus and iiNet all deliver branded modems
Mobile phones have a market model that most people can wrap their heads around. In exchange for 24 months of guaranteed service, mobile providers will furnish you with the latest handset for free (or for a few dollars a month). The long contract offsets the price of a device that would otherwise cost you hundreds of dollars to buy upfront.

With ADSL2+ broadband services, the relationship between hardware and contract length is less clear. Many providers still want to commit you to a 2 year contract, in exchange for a modem that would cost you about $100 retail. And for many people who have had a broadband connection in the past (or are coming from another provider), the equation is even more unappealing – you already have a modem, why commit to another 2 years for a piece of hardware that duplicates something you already own?
Not everyone gets that a modem/router is an unglamorous, functional piece of hardware. It's more akin to a toaster than a mobile phone, in that a good one should last years and upgrading will offer little benefit unless standards have changed or your old one goes on the fritz. A modem/router is something that sits in a corner near the phone line, blinking away and only getting a look-in once in a while for a reset, or for when the cat needs a hot spot to lie down.
With that in mind, many service providers now offer short contracts with no modem included, to attract people who want more flexibility, or are on short term leases, and who otherwise have the hardware already. It's similar to the market for SIM only mobile plans (for people who don't need a handset) or even items like the Mac Mini, a cheap Apple PC that is just a brick, with no screen, mouse or keyboard, ready for people who already have that stuff and just want to switch to a Mac.
Modem? Modem/Router? Wi-Fi?
To clarify: the modem is the device that plugs into your phone line, takes in the electrical signal, and turns it into something your computer can then understand. "Modem" is a word made up of MOdulator and DEModulator. 'Modulation' is the act of turning raw data into transferrable digital bits and pieces; so the modem MOdulates the data you send, and DEModulates the data you receive.
A router is a device that takes that connection from the modem, and acts a multi-adaptor for many connections.
Wi-Fi is a short-range wireless technology that allows devices within 50 metres or so to connect to your modem, share the internet connection, and also share other resources (like printers and hard drives).
So, a Wi-Fi modem/router is an all-in-one device that gets your connection, and then routes it wirelessly around your house. It's what most people are looking for when they want 'Wireless ADSL2+' or 'Wireless Broadband'. It's easy to confuse with Mobile Broadband, which is a modem that connects wirelessly all the way to a mobile tower, receiving its internet feed from there.
What do you mean by 'reconfigure'?
Many modems are not built to meet the needs of a particular service provider. They're made and sold as common pieces of equipment for anyone to buy from a JB Hi-Fi or Harvey Norman. So when Telstra home internet gives you a modem with your contract, it comes pre-configured with details relevant to the Telstra connection – but you can easily go into the settings of your modem and change some of those settings to work with your new service provider. Even if you see Telstra or Optus branding all over the page, you can ignore all of that and cut straight through to the stuff that matters.
Note – these are for basic settings. Many re-badged modems have had advanced port forwarding settings locked out, which requires a good deal of technical knowledge to overcome. This is for simple reconfigurations allowing for basic connections.

Note 2 - Many technical support teams are trained to deal with some modems that they don't offer, so it's always a good idea to check with technical support as well, if this guide doesn't help you.
Telstra modems
For the last 5 or 6 years, Telstra has used modems manufactured by 2Wire and Technicolor. The 2Wire ones are very common, and most technical support teams are experienced in reconfiguring them.
2Wire 2701HGV-W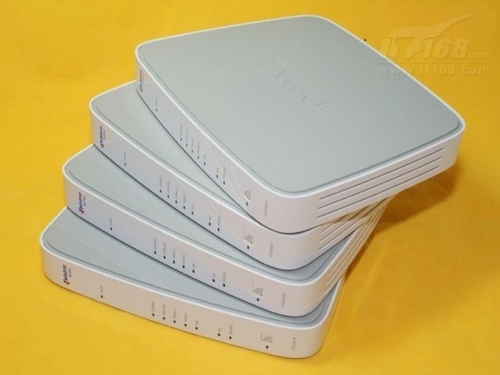 The 'Telstra Home Network Gateway' is not available for retail sale. Telstra was the only firm in Australia that sold them, offered for free on their old bundle plans from 2007. They are manufactured by 2Wire, which is now owned by British electronics firm Pace. Sidenote – Pace also make many models of set-top-unit for Foxtel internet.

1. Open your browser (Firefox, Internet Explorer, Safari or Chrome).
2. In the address bar, type in http://gateway.2wire.net
3. You will see this screen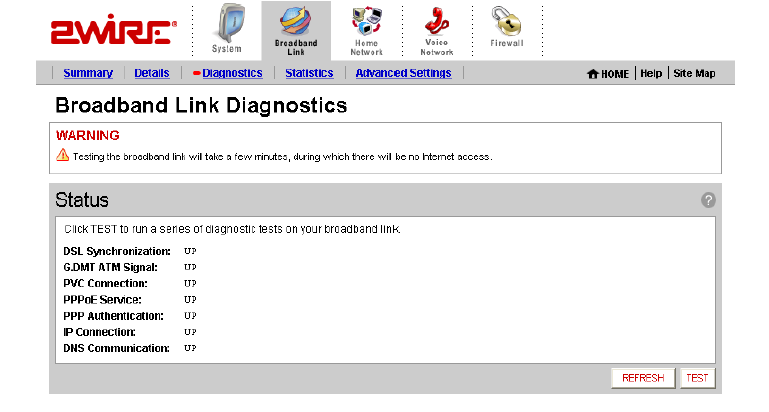 4. Click on 'Broadband Link' on the top menu
5. Select 'Advanced Settings in the Broadband Link sub-menu
6. Under 'Broadband Network', select 'PPPoE' in the Connection type drop down menu (this will usually already be the type selected)
7. In the username and password field will be your old Telstra email address and password. Change these to the relevant details with your new service provider, and then click 'Save' down the bottom.
8. Wait for the modem to re-authenticate. Takes 2 minutes. If you want to make double sure it will work, turn the modem on and off again, or unplug it and plug it back in.
Technicolour 587NV3
This has been sold through Telstra for a year or so, and it's an exceptional piece of kit. It supports all Wi-Fi speed profiles, multicasting, IPV6 and gigabit Ethernet. All of that is gravy for people who know how to use it; otherwise, just be happy you have a modem that will be top-of-the-line for the next 5 years or more.
Technicolor used to be Thomson, a French 150 year old multi-national. They changed their name recently to better crack the US market, where their 'Technicolor' film technology was their only product with household recognition in the US. They also now own RCA, one of the very oldest electronics firms (you know those red-white-yellow cables for your TV? Those are called RCA cables).
1. Open your browser (Firefox, Internet Explorer, Safari or Chrome).
2. In the address bar, type in 192.168.1.254 or http://dsldevice.lan
3. You will see this screen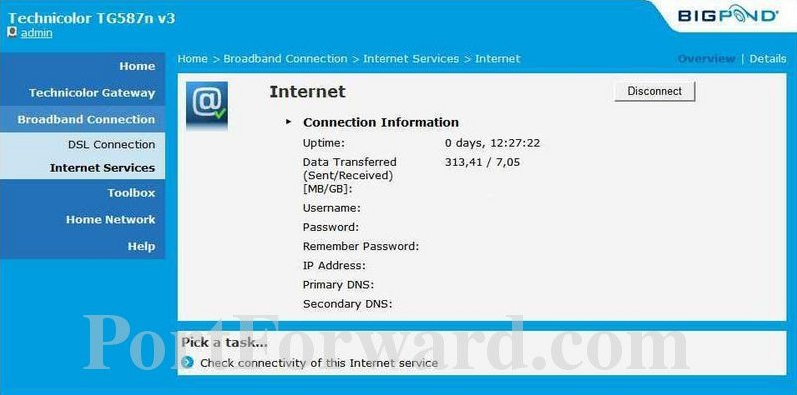 4. Click on Broadband Connection
5. Click on Internet services
6. Click on Internet
7. Click on details
8. In the username and password field will be your old Telstra email address and password. Change these to the relevant details with your new service provider, and then click 'Save' down the bottom.
9. Wait for the modem to re-authenticate. Takes 2 minutes. If you want to make double sure it will work, turn the modem on and off again, or unplug it and plug it back in.
Optus modems
Netgear DG834GU v5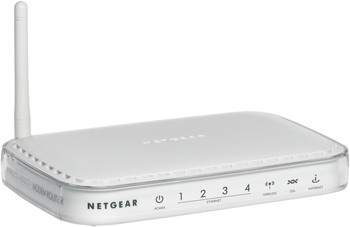 Optus internet plans have been using this Netgear Wi-Fi modem/router for a while now, which it offers free on almost all plans. As such, it's not the most fantastic modem – but it will do the job.
Unusually for Optus, they've actually locked this down more than Telstra have with their modems. It can be unlocked, but takes a little work.
Netgear itself is a big US network equipment firm, with most of its stuff made all over the place. Or in other words, China. Netgear modems, like Netcomm modems, have a 'standard kit' quality to them.
Connect via an ethernet cable.
- Browse to http://10.1.1.1/CA_HiddenPage.htm (case sensitive)
- Disable the Configuration Assistant & clock Apply.
- Once the modem has restarted, browse to http://10.1.1.1 and log in.
- Click Basic Settings.
- Enter your username & password for your new service provider and click Apply. This is normally the full email address.

Default login details for the modem are:
- Username; admin
- Password; password
iiNet Modems

iiNet developed the BoB line of modems to be more than just a router. The first one was a rebranded Belkin, and they have just about every feature you can shake a stick at, including advanced VoIP configurations. They're also quite gorgeous to look at.
But a lot of people don't use 99% of the features in the BoB, and just need a Wi-Fi modem. Luckily, iiNet are pretty good at allowing the modem to be used with other ISPs, with no drastic steps to overcome.
Belkin's own N-300 modem is the retail, non-branded equivalent of the first BoB, and adheres to the same commands.
iiNet developed the Bob Lite themselves, including the hardware. Same goes for the Bob 2.
For all three of these units, the log-in page is the same.
- Browse to 10.1.1.1
- If you're asked for a username and password, the default for both is 'admin'
- In all three modems, there should be an 'ISP settings' page. As per above, click there, enter the appropriate details from your service provider, save and reset. And BoB's your uncle! (haw haw)
As you can see, the principles are the same. With a few exceptions, most modem/routers that have been provided for free with your ISP in the past can be reconfigured for use with a new service provider. All you need on hand are the username and password details for your new ISP, and the browser address your modem can be reached at. Worst case scenario, the manufacturer can be reached by phone for these details.

Click here for Optus broadband deals! Or call 1300 106 571
Click here for Telstra broadband deals! Or call 1300 106 571
Optus Debuts new plans
Optus has revealed their new plans
Unlimited options for ADSL2+, Cable and NBN
Month by month options
Last week Optus debuted their new plans for ADSL2+, Cable and NBN. These new plans are a major overhaul of their previous offerings including a newly added Unlimited plan (a big increase over the previous 500Gb that Optus offered) as well as updated prices that are more competitive with other providers.
Gone are the seniors plans and other data options that made choosing a plan confusing. Optus have consolidated all their options into 3 simple plans. Starting with 30Gb for $65 for those that don't download too much and don't need a home phone; this is the entry level Naked plan. Then next step would be the 200Gb plan for $90 a month, a better option for families or high level users who do a lot of downloading. The next step up from 200Gb would be the unlimited plan offering completely unlimited downloads all through the month. Optus are offering this for $110 a month for internet only, a big increase over the largest plan (500Gb) that Optus previously had.
It's worth noting at this point that Optus have actually removed their "Peak and Off-Peak" times for their plans. This means if you choose the 200Gbs plan, you actually get 200Gbs to use when you want, no more downloading overnight in order to conserve your download limit.

Sounds pretty good but what else is new? Optus have included month by month options for all their plans at the cost of a higher price per month. It's a good move for Optus to switch from only offering 12 or 24 month contracts with more and more users looking for "contractless" internet plans these days.

Another new addition the Optus family is the inclusion of NBN plans that are consistent with the ADSL2+ and Cable offerings. The data amounts of the NBN plans mimic those mentioned before. That's right, you can get unlimited NBN from Optus for only $110. Pretty decent huh?

Another step in the right direction for Optus is the bonus free upgrade that customers get to use twice a year effectively allowing them to either double or go unlimited for a month.
For more information on the Optus plans give them a call on 1300 137 897
Optus offers broadband services via Cable, ADSL or wireless technology. The type of broadband service available will depend on where you live. When it comes to exceeding download limits on cable and ADSL, this broadband provider prefers to limit speed rather than charge excess download fees. This differs for mobile wireless broadband, where a plan is suspended once the monthly quota is reached. You will need a professional installation for a Cable modem and a technician will come to your home, perform the installation and provide you with a demo. Optus counts both uploads and downloads in monthly quotas.
Ask the expert
Enter your contact details and one of our friendly staff will get back to you soon