Mate NBN Plans vs Optus NBN Plans
We will be looking into Mate NBN Plan vs Optus NBN Plans
Mate NBN Plans
Optus NBN Plans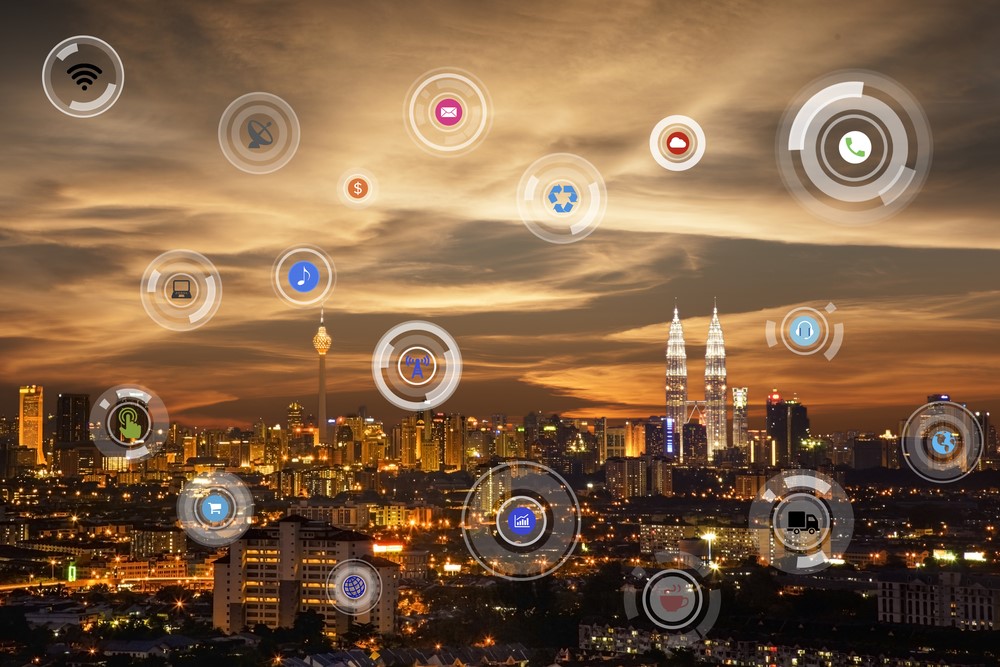 Hey there everyone, we're back with another one of our NBN plan comparisons that set out to make your life that much easier when it comes to choosing the right NBN plan for you and your family! This time round, we will be looking into Mate NBN Plan vs Optus NBN Plans - from download speeds to pricing and different plan options, we have you covered. Both Mate and Optus are very popular contenders in the ISP game and are rated some of the best providers of NBN internet in Australia today. If you are keen to look further into what both companies have to offer, grab a snack, scroll down and read on!
Mate NBN Plans
For those who are unaware, Mate Communicate was voted best ISP on Product Review in 2016, and for good reason too. Mate has won the hearts of many all over the continent, as it provides all its users with unlimited data plans that come with different price plans. This means that regardless of budget, there will definitely be a Mate NBN plan that suits your needs. Diversity and catering to all audiences are key, and Mate definitely has that covered.
For a very affordable amount of just $59 a month, you can purchase unlimited data with Mate at a the industry average Tier 1 speeds of12Mbps. Upgrades to your speed are also available with added costs - 25Mbps for $69, 50Mbps for $89 and 100Mbps for $99. Another bonus is that all of Mate's plans are lock in contract free and do not cost you any activation fees so that you can keep your spending to a minimum. Mate also offers unlimited call inclusions with their plans for an extra $9 per month, should you want to purchase a phone bundle.
Optus NBN Plans
Optus is one of the leading companies in Australia, proving mobile phone connections and NBN internet connections to hundreds of thousands of Aussies today. When it comes to NBN plans, Optus starts you off with their $80 My Basics bundle which boasts a basic maximum download speed of 12Mbps, again, the industry standard for Tier 1. Adding an additional $10 to your plan will see you upgrading to Tier 2 speeds of 25Mbps, whilst adding $20 to your plan will get you download speeds of up to 50Mbps. If you're looking for the fastest speeds money could possible buy, adding $30 to your My Basic bundle will get you ultimate NBN speeds of up to 100Mbps (the fastest in the market today). Aside from fantastic, efficient and speedy broadband, these plans come with a bonus of unlimited standard local calls to landlines, so keeping in touch with family abroad is made easier than ever.
___________________
So, which ISP's NBN Plans suit you best? We know that this is a very subjective issue and that everyone has their own unique needs when it comes to picking the best internet plan for both themselves and their families. We hope that this comparison has aided in your decision-making process. If you still have queries on NBN plans, do not hesitate to contact us today, and we will get back to you as soon as we can.
Image Source: Shutterstock
How to configure your old Telstra or Optus modem to use with another Internet provider
Most modems easily reconfigurable
Popular manufacturers include belkin, Netgear and Netcomm
Telstra, Optus and iiNet all deliver branded modems
Mobile phones have a market model that most people can wrap their heads around. In exchange for 24 months of guaranteed service, mobile providers will furnish you with the latest handset for free (or for a few dollars a month). The long contract offsets the price of a device that would otherwise cost you hundreds of dollars to buy upfront.

With ADSL2+ broadband services, the relationship between hardware and contract length is less clear. Many providers still want to commit you to a 2 year contract, in exchange for a modem that would cost you about $100 retail. And for many people who have had a broadband connection in the past (or are coming from another provider), the equation is even more unappealing – you already have a modem, why commit to another 2 years for a piece of hardware that duplicates something you already own?
Not everyone gets that a modem/router is an unglamorous, functional piece of hardware. It's more akin to a toaster than a mobile phone, in that a good one should last years and upgrading will offer little benefit unless standards have changed or your old one goes on the fritz. A modem/router is something that sits in a corner near the phone line, blinking away and only getting a look-in once in a while for a reset, or for when the cat needs a hot spot to lie down.
With that in mind, many service providers now offer short contracts with no modem included, to attract people who want more flexibility, or are on short term leases, and who otherwise have the hardware already. It's similar to the market for SIM only mobile plans (for people who don't need a handset) or even items like the Mac Mini, a cheap Apple PC that is just a brick, with no screen, mouse or keyboard, ready for people who already have that stuff and just want to switch to a Mac.
Modem? Modem/Router? Wi-Fi?
To clarify: the modem is the device that plugs into your phone line, takes in the electrical signal, and turns it into something your computer can then understand. "Modem" is a word made up of MOdulator and DEModulator. 'Modulation' is the act of turning raw data into transferrable digital bits and pieces; so the modem MOdulates the data you send, and DEModulates the data you receive.
A router is a device that takes that connection from the modem, and acts a multi-adaptor for many connections.
Wi-Fi is a short-range wireless technology that allows devices within 50 metres or so to connect to your modem, share the internet connection, and also share other resources (like printers and hard drives).
So, a Wi-Fi modem/router is an all-in-one device that gets your connection, and then routes it wirelessly around your house. It's what most people are looking for when they want 'Wireless ADSL2+' or 'Wireless Broadband'. It's easy to confuse with Mobile Broadband, which is a modem that connects wirelessly all the way to a mobile tower, receiving its internet feed from there.
What do you mean by 'reconfigure'?
Many modems are not built to meet the needs of a particular service provider. They're made and sold as common pieces of equipment for anyone to buy from a JB Hi-Fi or Harvey Norman. So when Telstra home internet gives you a modem with your contract, it comes pre-configured with details relevant to the Telstra connection – but you can easily go into the settings of your modem and change some of those settings to work with your new service provider. Even if you see Telstra or Optus branding all over the page, you can ignore all of that and cut straight through to the stuff that matters.
Note – these are for basic settings. Many re-badged modems have had advanced port forwarding settings locked out, which requires a good deal of technical knowledge to overcome. This is for simple reconfigurations allowing for basic connections.

Note 2 - Many technical support teams are trained to deal with some modems that they don't offer, so it's always a good idea to check with technical support as well, if this guide doesn't help you.
Telstra modems
For the last 5 or 6 years, Telstra has used modems manufactured by 2Wire and Technicolor. The 2Wire ones are very common, and most technical support teams are experienced in reconfiguring them.
2Wire 2701HGV-W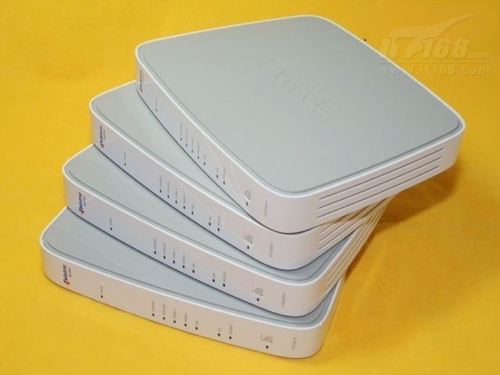 The 'Telstra Home Network Gateway' is not available for retail sale. Telstra was the only firm in Australia that sold them, offered for free on their old bundle plans from 2007. They are manufactured by 2Wire, which is now owned by British electronics firm Pace. Sidenote – Pace also make many models of set-top-unit for Foxtel internet.

1. Open your browser (Firefox, Internet Explorer, Safari or Chrome).
2. In the address bar, type in http://gateway.2wire.net
3. You will see this screen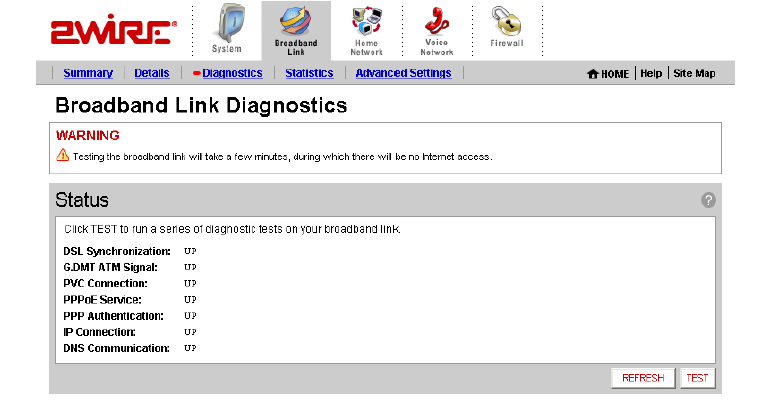 4. Click on 'Broadband Link' on the top menu
5. Select 'Advanced Settings in the Broadband Link sub-menu
6. Under 'Broadband Network', select 'PPPoE' in the Connection type drop down menu (this will usually already be the type selected)
7. In the username and password field will be your old Telstra email address and password. Change these to the relevant details with your new service provider, and then click 'Save' down the bottom.
8. Wait for the modem to re-authenticate. Takes 2 minutes. If you want to make double sure it will work, turn the modem on and off again, or unplug it and plug it back in.
Technicolour 587NV3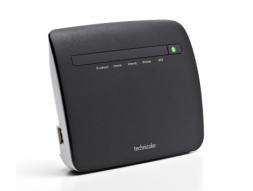 This has been sold through Telstra for a year or so, and it's an exceptional piece of kit. It supports all Wi-Fi speed profiles, multicasting, IPV6 and gigabit Ethernet. All of that is gravy for people who know how to use it; otherwise, just be happy you have a modem that will be top-of-the-line for the next 5 years or more.
Technicolor used to be Thomson, a French 150 year old multi-national. They changed their name recently to better crack the US market, where their 'Technicolor' film technology was their only product with household recognition in the US. They also now own RCA, one of the very oldest electronics firms (you know those red-white-yellow cables for your TV? Those are called RCA cables).
1. Open your browser (Firefox, Internet Explorer, Safari or Chrome).
2. In the address bar, type in 192.168.1.254 or http://dsldevice.lan
3. You will see this screen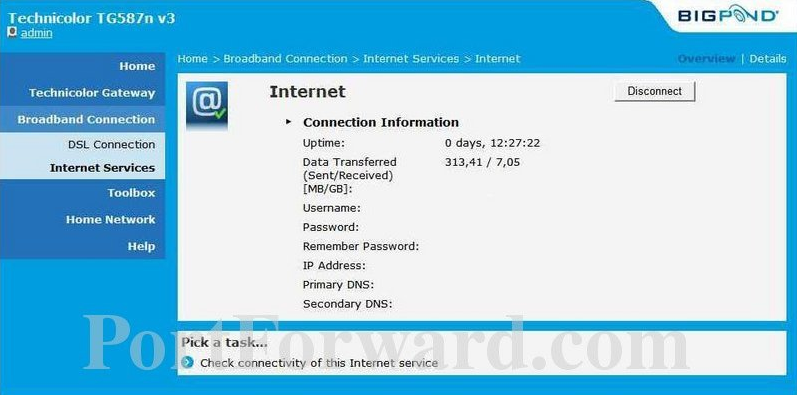 4. Click on Broadband Connection
5. Click on Internet services
6. Click on Internet
7. Click on details
8. In the username and password field will be your old Telstra email address and password. Change these to the relevant details with your new service provider, and then click 'Save' down the bottom.
9. Wait for the modem to re-authenticate. Takes 2 minutes. If you want to make double sure it will work, turn the modem on and off again, or unplug it and plug it back in.
Optus modems
Netgear DG834GU v5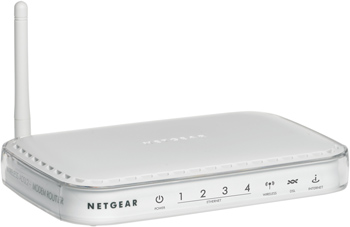 Optus internet plans have been using this Netgear Wi-Fi modem/router for a while now, which it offers free on almost all plans. As such, it's not the most fantastic modem – but it will do the job.
Unusually for Optus, they've actually locked this down more than Telstra have with their modems. It can be unlocked, but takes a little work.
Netgear itself is a big US network equipment firm, with most of its stuff made all over the place. Or in other words, China. Netgear modems, like Netcomm modems, have a 'standard kit' quality to them.
Connect via an ethernet cable.
- Browse to http://10.1.1.1/CA_HiddenPage.htm (case sensitive)
- Disable the Configuration Assistant & clock Apply.
- Once the modem has restarted, browse to http://10.1.1.1 and log in.
- Click Basic Settings.
- Enter your username & password for your new service provider and click Apply. This is normally the full email address.

Default login details for the modem are:
- Username; admin
- Password; password
iiNet Modems

iiNet developed the BoB line of modems to be more than just a router. The first one was a rebranded Belkin, and they have just about every feature you can shake a stick at, including advanced VoIP configurations. They're also quite gorgeous to look at.
But a lot of people don't use 99% of the features in the BoB, and just need a Wi-Fi modem. Luckily, iiNet are pretty good at allowing the modem to be used with other ISPs, with no drastic steps to overcome.
Belkin's own N-300 modem is the retail, non-branded equivalent of the first BoB, and adheres to the same commands.
iiNet developed the Bob Lite themselves, including the hardware. Same goes for the Bob 2.
For all three of these units, the log-in page is the same.
- Browse to 10.1.1.1
- If you're asked for a username and password, the default for both is 'admin'
- In all three modems, there should be an 'ISP settings' page. As per above, click there, enter the appropriate details from your service provider, save and reset. And BoB's your uncle! (haw haw)
As you can see, the principles are the same. With a few exceptions, most modem/routers that have been provided for free with your ISP in the past can be reconfigured for use with a new service provider. All you need on hand are the username and password details for your new ISP, and the browser address your modem can be reached at. Worst case scenario, the manufacturer can be reached by phone for these details.

Click here for Optus broadband deals! Or call 1300 106 571
Click here for Telstra broadband deals! Or call 1300 106 571
Optus Prepaid Mobile Broadband Review
Optus provides prepaid mobile broadband plans that suit everyone's various needs
10GB, 25GB and 50GB plans also come with entertainment packs, so you'll never miss out on your favourite shows or tunes online.
You can access this prepaid broadband data on various devices of offer at Optus, from USB modems, 4G Car Wifi kits and 4G Wifi modems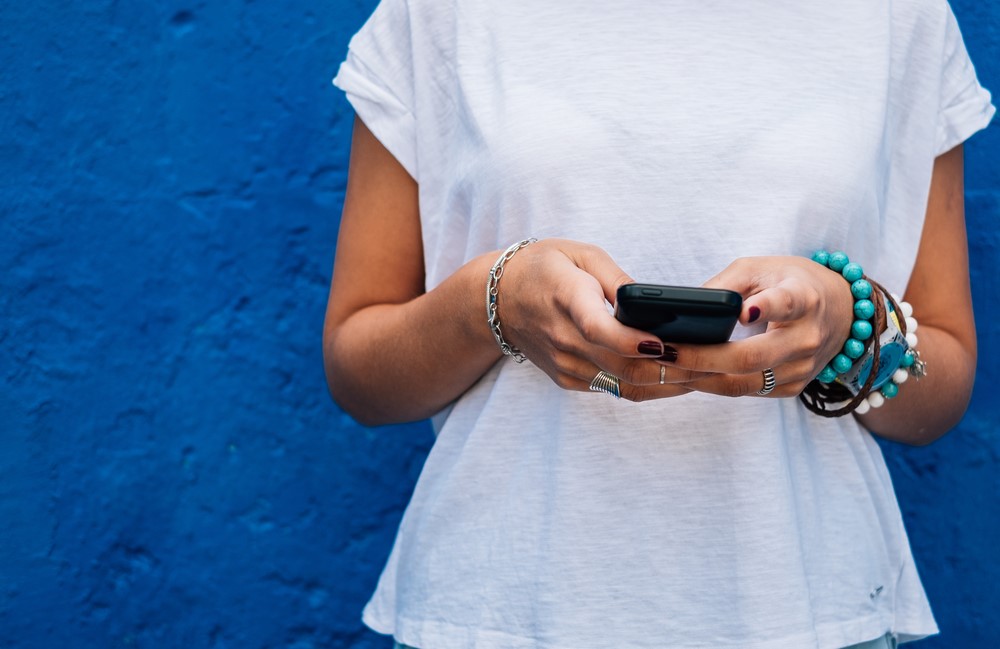 Have you ever been out and about, and in need of using the internet on your mobile phone? Sure, there are mobile data plans that give us all access to the internet at a certain capacity per month, but what happens if you do not want to go over your data limits on your mobile plan? If you are a businessperson who is always out and about, dashing from meeting to meeting, then you may need to purchase a Prepaid Mobile Broadband plan.
Optus provides prepaid mobile broadband plans that suit everyone's various needs, making it easy to stay online when you're out and about. Optus allows you to choose from a range of data-packed recharge amounts, whether you want just a little data, or a lot. You can even roll over your unused data up to 50GB when you recharge your broadband data before its expiry. Optus Prepaid Mobile Broadband uses 3G and superfast 4G Plus networks.
You can access this prepaid broadband data on various devices of offer at Optus, from USB modems, 4G Car Wifi kits and 4G Wifi modems. All devices with a SIM and start-up data to get you going, and it's easy to recharge from just $10 when you need more data. Taking the internet with you wherever you go has never been easier!
What Are The Mobile Broadband Plans That Optus Has on Offer?
For $15 a month, you will be able to sign up to a plan with 2GB of data and will be able to data pool (combine any of their latest My Plan Plus - including SIM only - and My Mobile Broadband Plus plans on the one bill and pool and share data).
Similarly, $25 a month will get you 5GB data per month, $35 will get you 10GB of data per month, $50 will get you 25GB data per month and $70 will get you 50GB data per month. All these plans also include data pool. 10GB, 25GB and 50GB plans also come with entertainment packs, so you'll never miss out on your favourite shows or tunes online.
All Mobile Broadband plans come with a 24 month contract.
What Recharge Options Do I have?
$20 Recharge: For a $20 recharge, you can get 3GB of data which expires in 7 days. You will be able to rollover your unused data up to 50GB if you recharge before expiry.
$30 Recharge: For a $30 recharge, you can get 4GB of data which expires in 30 days. You will be able to rollover your unused data up to 50GB if you recharge before expiry.
$60 Recharge: For a $60 recharge, you can get 10GB of data which expires in 90 days. You will be able to rollover your unused data up to 50GB if you recharge before expiry.
$80 Recharge: For a $80 recharge, you can get 14GB of data which expires in 186 days. You will be able to rollover your unused data up to 50GB if you recharge before expiry.
$130 Recharge: For a $130 recharge, you can get 25GB of data which expires in 1 year. You will be able to rollover your unused data up to 50GB if you recharge before expiry
Do note that for all these plans, any data over 50GB when you rollover during a recharge will be forfeited.
______________
With such fantastic options available to you via Optus Prepaid Mobile Broadband, keeping connected on the go has never been this easy. Should you have any enquiries, do not hesitate to contact us today.
Image Source: Shutterstock
Optus' Future - NBN, 4G and Wholesale
Optus NBN plans remarkably fair for a major telco
4G/LTE being rolled out for business, consumer access on its way
Wholesale offering driving retail innovation
In the last 18 months, Optus has gained 1 million mobile customers, mostly cannibalized from Vodafone after that firm's network failures in late 2010. But Telstra have gained 2.5 million, and have seen their share price soar. That represents a stark turn around for the telco giant – before David Thodey stepped in as CEO, Telstra's share price languished to a point where its rock-solid dividend was in question.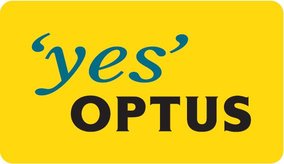 Click here to check out Optus' popular 120GB Cable Broadband plan - up to 100Mbps speeds! Or call 1300 137 897
Meanwhile, Optus seemed to be stagnant. Their mobile position was dwindling overall – most growth came from Optus' Wholesale arm, providing Mobile Virtual Network Operators (MVNOs) with network access to beat Optus directly on price. Their cable TV business disappeared, with cable internet experiencing almost no growth. They retreated from the wider ADSL2+ broadband market, by becoming the only provider who did not wholesale from Telstra's network when their own network was unavailable.
But a recent infusion of cash and a re-energized CEO (Paul O'Sullivan) hints that Optus is about to remind everyone how they got to be Australia's 2nd largest telecom in the first place.

National Broadband Network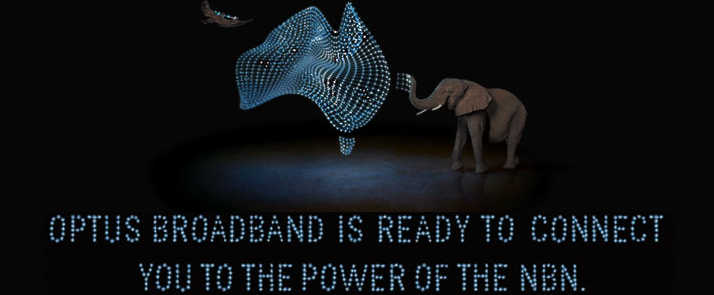 Optus isn't just an enthusiastic participant in the NBN; it's also one of its many fathers. The projects leading up to the NBN in its current form were spearheaded by Optus – OPEL networks, as a joint venture with Elders, and Terria, the consortium that sought to break Telstra's stranglehold on access. And in its current form, the NBN and Optus are still linked beyond a wholesaler-retailer relationship – Optus recently sold its multi billion dollar cable network to NBNco for $800mn, to eliminate it as a source of infrastructure competition. Optus has demonstrated a commitment to one of the overlooked aims of the NBN – providing fast broadband is one thing, but taking the hassle of infrastructure concerns out of the equation for end users is a way to guarantee the same retail product is available wherever you are in Australia.
On the retail side of things, Optus has offered prices that exceed expectations for a major telco. With the NBN offering an opportunity for cut-rate providers to amaze everyone with high speed plans for less, it's expected that larger providers will charge more heavily and rely on their mobile bundling and other value-add services to entice customers.
Certainly, Telstra has done this with plans that are borderline insulting. $90 for 5GB? No 'naked' option? Optus plans start from $60 a month for 120GB of data, with the option to pay $20 more for the highest (100Mbps) speeds. They're also offering standalone broadband plans, with no home phone, alongside their Fusion bundles (which are staying at the same price, for the same value, but with much better speeds). Optus has also met increasing demands for senior citizen discounts with exclusive plans for customers over 50. Bundling discounts are also straightforward – regardless of your plan, you get a $10 discount off any plan if you have an Optus mobile.
4G/LTE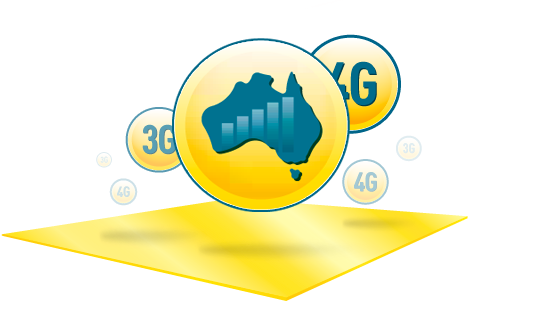 Optus has been putting together the pieces of a next-gen mobile and mobile data network to answer the challenge from Telstra, and those pieces are starting to fall into place.
The first step was buying out Vividwireless, an ambitious start-up that launched the first network that could be classified as '4G', limited to pockets in major cities. Vivid's network was unable to handle the load, but Optus' further reach will allow better use of its portion of 2.3Ghz spectrum. Alongside 'refarmed' spectrum that Optus used to use for 2G services (calls, text and very basic data), Optus actually has a wider platform than Telstra for offering the next generation of high speed mobile data.
Services have just opened up in parts of Sydney and Perth, open to business customers for now. Early tests have demonstrated average speeds between 25 and 87 Mbps, with the network capable of 200Mbps. Optus has acknowledged that this is a test of capability – actual real world tests with more people on the network will return different results. But we can extrapolate.
Optus 3G is capable of speeds up to 20Mbps, with average speeds around 3-5Mbps. 3G dual band, which is becoming widely available in regional and metro areas (over 1000 towers online) offers speeds up to 40Mbps, with averages of 6-7 Mbps.
A 4G network capable of 200Mbps, at current levels of network strain, should deliver average speeds…of around 25-30 Mbps. Which might start to look last-gen in light of the NBN, but will still provide a massive improvement over current mobile capabilities.
Of course, this ignores that different radio technologies have different weaknesses and requirements (specifically, that 4G usually requires more towers to make up for losses in signal strength) and that network strain is as sure to go up as taxes. Nevertheless, Optus is keeping pace with trends, and as their network gains in strength, they will be able to set the pace, as Telstra is doing.
Wholesale
Telstra is a major wholesaler of physical networks for fixed-line broadband. The result is a regime that is so maddening and confusing, that it requires government intervention to alleviate its effect.
In mobile, Optus is the most significant wholesaler, and the mobile landscape continues to get less cluttered every year. Thanks to a combination of low wholesale pricing and strong regulation, plans are now emerging that properly replace landlines as a value proposition, with fewer asterisks and small print clauses that blow bills out of proportion.
Both Amaysim and Dodo are MVNOs on the Optus Open Network. Both offer $40 mobile plans that include unlimited calls to all Australian landlines, mobiles and 13/1300/1800 numbers – along with generous mobile data allowances (4GB for Amaysim, 5GB for Dodo).
Optus, rather than tightening the noose on wholesale customers to redirect attention to its own retail offering, has instead remained committed to their wholesale customers and responded with their own innovations. Optus can offer similar value to these plans on their $89 Timeless offering, but this will also include a free top of the line handset (some handsets attract small monthly repayments) and a free fixed line broadband service with 50GB.
It's not a perfect solution, but it meets the needs of many customers and demonstrates a willingness on Optus' part to actually answer the trends of the market, rather than blindly forging on with prices that appear unreasonable, behind the smokescreen of "we have better customer service and/or more shops, so it's worth the extra $30 a month".
And the rest
Optus has been the only major telco to offer a PicoCell program (dubbed 'Optus Home Zone') which creates an adhoc mobile cell in your home using any fixed broadband connection. Whether or not this will be compatible with 4G isn't clear yet, but it demonstrates that Optus is willing to entertain novel approaches to alleviate coverage issues.
Optus seems prepared for a future as a mobile network provider and broadband retailer, in a way that Telstra seems resistant to. Optus has added its own Android App ecosystem, including free cloud storage solutions, and internet-delivered Pay Television (MeTV). This all points to a future where Optus will shake off the concerns of delivering the hardware, and instead deliver on providing the best integrated end-user experience. That bodes well for customers who are sick of a proxy war between telcos and regulators that result in increasingly stressful price fluctuations and difficult contract terms.
If Optus continue on this path, they will set an example for how the next generation of communications will operate in Australia, and show that even a massive behemoth can operate in a way that offers true value for every customer.

Optus offers NBN Plans, Cable Broadband plans, ADSL2+ Plans services via Cable, ADSL or wireless technology. Optus are one of the market leaders in providing broadband internet connections to Australia. They offer bundles across all speed tiers of the NBN. They also offer great entertainment packages in their bundles with their great partnerships with Fetch TV
Ask the expert
Enter your contact details and one of our friendly staff will get back to you soon