Optus Broadband Plans
Optus is the second-largest telecommunications company in Australia, with over 1 million broadband subscribers. They're ranked #1 for Netflix speed in Australia, which is great news for binge-watchers, and their Optus Perks give you discounted movie tickets and exclusive events.
Сall centre is closed
Request a callback

See how Optus stacks up against other providers



50 Mbps (Standard Plus Speed)

50 Mbps (Standard Plus Speed)


Optus is the second-largest telecommunications company in Australia. As well as ADSL, NBN and home wireless broadband, they offer mobile phones, tablets and home phones, as well as sport and entertainment streaming apps.
Fun fact: the word "Optus" is Latin for "to choose".
Optus Broadband Plans
Optus offers month-to-month and 24-month contracts across all their broadband types, as well as a choice of any of the four NBN speed tiers. If you find that your house doesn't have the infrastructure for ADSL, cable or NBN, they also offer Home Wireless Broadband, which simply plugs into your power socket and connects wirelessly to Optus's 4G network. All of Optus's wired broadband plans come with unlimited data, so you don't need to worry about choosing a data cap or going over your limit.
Other Optus Benefits
Optus Perks
Optus Perks allows you to get discounted movie tickets at HOYTS, as well as exclusive offers and discounts to special events, music gigs, theatre, comedy and more.
Ranked #1 for Netflix speed
Optus has been ranked #1 in Australia by the Netflix ISP Speed Index, 24 months in a row between September 2015 and August 2017. If streaming shows is your thing, you can be confident you'll get the best speeds through Optus.
Yes TV, by Fetch
The Yes TV set-top box allows you to pause, rewind and record free-to-air TV, as well as access all your favourite streaming services (like Netflix and Stan) from one place. It also gives you the ability to subscribe to premium channels like Optus Sport, the Disney Channel, Comedy Central, and many more.
Our Other Providers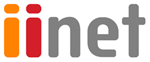 Start comparing Broadband plans now!
Answer a few simple questions and we'll search hundreds of plans from some of Australia's leading providers.
Start by entering your postcode or suburb below.