Compare Internet Plans and Providers in Tasmania
Answer a few simple questions and we'll search hundreds of plans from Tasmania's leading internet providers including the NBN. Start by entering your postcode or suburb below.
Types of Internet connections in TAS
The Apple Isle is filled with a solid array of internet broadband options including NBN, ADSL2+, Cable, and Wireless Broadband - including the emerging internet technology 5G! The right internet connection for you is ultimately going to depend on your location. To find out more, enter your suburb or postcode into our search bar above and click "Compare Now" to compare the best internet deals in Tasmania!
Types of NBN connections in TAS
NBN in Tasmania is largely completed, though there are many areas still to be upgraded. The NBN Co have announced that their rollout was completed by 2020. If you're in an NBN active area, make sure you have a list of options to go with to replace your current plan. This is where Compare Broadband can help.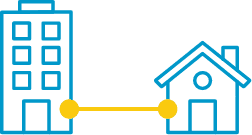 Fibre to the premises / home
When the NBN project initially commenced, the government at the time intended to roll out fibre optic cabling all the way up to your home or business property. This type of connection is call Fibre to the premises/home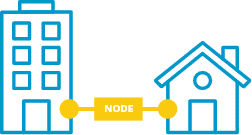 Fibre to the node
Mid-way through the NBN roll-out, a change in Government leadership saw some funding constraints which lead to a slightly different roll-out approach for the NBN. This approach involves an amalgamation of original copper systems and fibre optic systems. This is referred to as Fibre to the node (FTTN).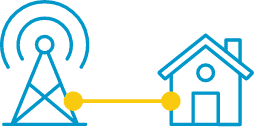 Fixed wireless connection
In some cases - particularly in remote locations - it would be impractical or too expensive to physically connect a property to the fibre-optic network. In such cases properties will be connected by a wireless network. This is referred to as a Fixed Wireless NBN connection.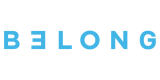 50 Mbps (Standard Plus Speed)







See Internet Plans in TAS by provider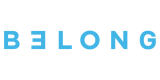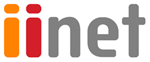 See internet plans offered in TAS
NBN plans
Compare NBN broadband plans and providers with Compare Broadband. Find the right NBN plan for your needs.
Bundle plans
Compare Home phone broadband plans bundles. Find the right home phone and NBN broadband bundle that suits your needs.
No contract plans
Don't get locked into a contract! Search flexible no contact internet plans & find one that best suits you. Compare no contract broadband plans in Australia.
Unlimited plans
Unlimited broadband plans compared for you from our panel of leading internet service providers. Find the right unlimited broadband plan for your needs today!
Internet Plans by Suburb in Tasmania
FAQs
Which is the best internet provider in Tasmania?
Some of the best internet providers in Tasmania include Tangerine, Telstra, Aussie Broadband, iiNet and TPG. These providers offer both fixed-line connections and fixed-wireless plans. If your area is connected via satellite, iiNet has NBN satellite plans you can look into. You can find Telstra and SpinTel internet plans to be the most popular in Tasmania for mobile broadband plans.
How to choose the right internet plans in Tasmania?
To choose the right internet plan in your area, you need to consider your household size and the number of devices that need to connect. You also need to think about their usual internet activities. For instance, if only two to three people in your household need a constant internet connection, then an NBN plan in the Standard speed tier will already prove to be sufficient. On the other hand, more people who need to connect to the internet simultaneously need to have a plan in a faster speed tier. This is also true when it comes to your data allocation needs.
What are the best NBN plans Tasmania?
Some of the best plans in Tasmania include:
Most Popular: Belong Standard Plan Unlimited

For only $70 a month, you will already get to enjoy a typical evening speed of 50Mbps and unlimited data. This plan also includes a free modem, especially for new NBN customers.


Minimum Total Cost: Aussie Broadband 50/20 100GB – Build your own nbn™

With Aussie Broadband's plan in the Standard speed tier, you only need to pay $70 a month to enjoy a typical evening speed of 50Mbps and unlimited data. You can also customise your own plan where you get to mix and match speed and data options.
How to compare NBN providers in Tasmania?
Our friendly experts can help you! Call us up at Compare Broadband, and we can answer all the questions you have about the available internet plans in your area. If you're shopping around, you can find our comparison tool above quite helpful. All you need to do is to put in your postcode, and our database will show you the list of plans and connection types available in your area.
Does Tasmania have good internet?
Yes, it does. When it comes to internet speed and reliability, location, connection type, plan, and internet service provider all have an impact on how good the internet connection is. In Tasmania, the smaller population compared to big cities such as Sydney or Perth means that there are fewer people so there isn't as much congestion during peak hours, leading to faster overall internet.
What is the best internet plan for homeowners in Tasmania?
Pinpointing what's the best internet plan for you and your household isn't just about the cost, though that is a big factor as well. What you need, as well as the online habits of those in your household, is what will help you decide which plan is best.
For instance, if you're the only one in your household, or else your household is quite small and you don't need fast internet, TPG's Basic TPG S Bundle may be a good choice. At $29.90 a month, you have an internet connection with speeds of up to 12Mbps as well as a home phone.
If you don't plan on making landline calls and need your connection to be a bit faster, you can opt for plans with a data cap, or go for unlimited data. For the former, Harbour ISP's LTS 85 Harbour ISP Sky Muster Satellite Broadband Plan costs $40 a month, with 85GB per month and an internet speed of 25Mbps. You can get almost twice the data by paying $10 more per month.
For unlimited data, Tangerine has a Standard Speed Broadband Plan, with an internet speed of 25Mbps for $44.90 a month for the first six months, then $59.90 per month after that. If you need more speed and are still looking for unlimited data, the same ISP also has the XL Speed Boost Broadband Plan, with internet speeds of up to 50Mbps. This plan costs $54.90 a month for the first six months, then goes up to $69.90 a month afterward.
For more information and more internet plans, check out this page.
How do I decide which internet plan is best for me if I move to Tasmania?
As mentioned above, choosing which internet plan is best for you and your household shouldn't be based only on the monthly cost. You need to take into account what your household needs, and everyone's online habits. For example, if you're in a small household and you're the only one who's usually online, a plan at the NBN12 or NBN25 speed tier will be enough. However, bigger households with heavy internet use will need more speed and possibly more data, so it's worth looking at plans with unlimited data.
What is the average internet download speed in Tasmania?
As of recent testing, the average internet download speed in Tasmania comes in at 36.8Mbps. The best day of the week to use the internet is a Friday, however, since the island state typically experiences peak download speeds of 46.8Mbps then.