Compare Internet Plans & Providers in NT
Answer a few simple questions and we'll search hundreds of plans from some of Australia's leading providers in Northern Territory. Start by entering your postcode or suburb below.
Types of Internet connections in NT
Looking for home broadband Northern Territory, Australia? There's a tonne of internet plans & providers in Northern Territory, to the point where it can sometimes be a little daunting to find the best option for you. Well, here at Compare Broadband, we try to simplify the process of home broadband selection. Finding the best internet deal and provider for you is ultimately going to depend on your budget, your data usage, and your location.

Firstly, you'll need to work out what kind of internet connection your home is best equipped for. There are several different types of internet connections found in the NT, including NBN, ADSL2+, Home Wireless, and Cable. Most homes aren't compatible with every internet connection type; for example, if you're in a house that's got a working ADSL2+ connection, that means you're in an area that is not yet NBN compatible. Conversely, if your home is NBN ready, that means that area can no longer get ADSL connections.

This is why your location is such an important factor in finding yourself the best broadband deal. To get started, enter your postcode or suburb into the white search bar above and click "Compare Now". Our algorithm will ask you a few simple questions about your desired data usage and budget, and then make you a list of broadband deals tailored to your personal needs and location. Or you can simply browse through the great NT broadband deals we've handpicked and laid out below. Easy!
Types of NBN connections in NT
The NBN, or National Broadband Network, is an enterprise designed and implemented by the Australian Government to upgrade Australia's internet infrastructure by replacing the old copper line system with a more efficient fibre optic cable network. The NBN is designed and operated by a government corporation aptly named the NBN Co. Contrary to popular misconception, there is no set NBN speed; there are many different NBN packages available from different providers, with different data amounts and speed tiers. There are also several types of NBN connections out there, as the NBN is a multi-technology mix. Some NBN connection types typically work better than others, but unfortunately, NBN customers don't get to choose what connection they are given; this choice is made by the NBN Co. It is an unpopular method that the media and public have since scornfully titled the NBN Lottery. That said, if you are saddled with a lower level NBN connection, you can still get the most out of it by opting for an NBN plan with a higher speed tier and an ample data pack.
To find out the NBN status of your home, write your address into the NBN rollout map below. Enter your full address for more accurate results. The map will tell you if your home is NBN ready, and if it's not, it will tell you roughly when you can expect that to change. The map will also tell you what NBN connection type the NBN Co has allocated to your area. If your home is currently NBN ready, you can compare the best NBN plans in the Northern Territory here.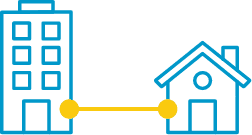 Fibre to the premises / home
When the NBN project initially commenced, the government at the time intended to roll out fibre optic cabling all the way up to your home or business property. This type of connection is call Fibre to the premises/home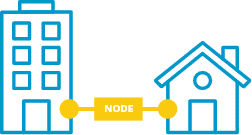 Fibre to the node
Mid-way through the NBN roll-out, a change in Government leadership saw some funding constraints which lead to a slightly different roll-out approach for the NBN. This approach involves an amalgamation of original copper systems and fibre optic systems. This is referred to as Fibre to the node (FTTN).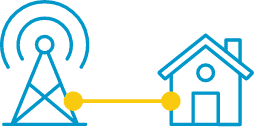 Fixed wireless connection
In some cases - particularly in remote locations - it would be impractical or too expensive to physically connect a property to the fibre-optic network. In such cases properties will be connected by a wireless network. This is referred to as a Fixed Wireless NBN connection.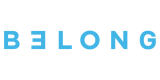 50 Mbps (Standard Plus Speed)







50 Mbps (Standard Plus Speed)
See Internet Plans in NT by provider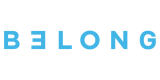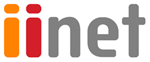 See internet plans offered in NT
NBN plans
Compare NBN broadband plans and providers with Compare Broadband. Find the right NBN plan for your needs.
Bundle plans
Compare Home phone broadband plans bundles. Find the right home phone and NBN broadband bundle that suits your needs.
No contract plans
Don't get locked into a contract! Search flexible no contact internet plans & find one that best suits you. Compare no contract broadband plans in Australia.
Unlimited plans
Unlimited broadband plans compared for you from our panel of leading internet service providers. Find the right unlimited broadband plan for your needs today!
Internet Plans by Suburb in Northern Territory
FAQs
Is NBN available in NT?
Yes, with the NBN now available in most parts of the country, you can compare internet plans and providers to find the best deal for your needs. The National Broadband Network (NBN) is a high-speed broadband network that is being rolled out across Australia. It is designed to provide fast, reliable, and affordable broadband services to all Australians.
If you live in the Northern Territory, you will be able to find various types of NBN connection technologies available such as fixed line, fixed wireless, satellite, and mobile broadband. Fixed line is the most common type of NBN connection, which uses a physical line to connect your home or business premises to the NBN network.
What internet is available at my address?
You will have a good idea of the internet plans and providers available to you once you know what type of NBN connection is available at your address. You can check the NBN Coverage Map on the nbn website to see what type of NBN connection is available at your address. Once you know what type of NBN connection is available, you can then start comparing internet plans and providers to find the best deal for your needs.
What is a good internet speed in NT?
Ideally, a good internet speed will not solely depend on where you are, regardless of whether you live in NT or not, but also on the number of people using your broadband connection and the activities you do online. For example, if you live in a household with multiple users and everyone is constantly streaming videos or downloading large files, then you will need a higher speed than someone who lives alone and only uses their broadband connection for light internet activities such as browsing the web and checking email.
In general, a good internet speed for households with multiple users is around 25Mbps, but this may vary depending on your individual needs and usage habits. You can use an online speed test to check your current internet speed and see if it is meeting your needs.
How to increase internet speed?
There are many ways to increase your internet speed, but the most effective way is to upgrade your broadband plan to a higher speed. If you are on a fixed line NBN connection, you can contact your internet provider and ask about upgrading your plan to a higher speed tier. For example, if you are on the NBN 25Mbps speed tier, you can upgrade to the NBN 50Mbps speed tier.
You can also try some simple troubleshooting techniques to improve your internet speed, such as restarting your modem/router, using a wired connection instead of wireless, clearing your browser cache, and closing any unused applications or programs running in the background. These simple tips can help improve your internet speed without having to upgrade your broadband plan.