Check internet availability in my area, compare plans
Internet availability near me
Compare Broadband compares plans from the above providers and can connect you with our participating providers. Not all plans available from these providers are compared by Compare Broadband and depending on your location or service availability not all plans may be available to all customers.
Internet availability near me
Wishing to check internet availability at your current (or upcoming) address? You've come to the right place! Here at Compare Broadband, our goal is to simplify the ins and outs of plans and providers, so you can get all the broadband info you need, clear and fast. If you want to jump right in, use our free broadband algorithm to find a list of plans & providers based on your address, budget and data requirements. Simply enter your postcode into the white box above and click "Search Plans". If you don't have the time, or (ironically) the broadband capacities to do that, give us a call on 1300 106 571 and one of our friendly broadband consultants can tell you the best internet plans available to your home address.
There are many different types of broadband connections available around Australia, including the NBN, ADSL2+, Cable, Mobile Broadband, Home Wireless. Most of the major Internet Service Providers (also known as ISPs) will cater to many different types of internet connections. If you'd first like to learn more about Australian broadband options and peruse through our handpicked selection of plans… keep scrolling!
What customers say about us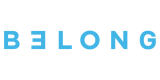 50 Mbps (Standard Plus Speed)






50 Mbps (Standard Plus Speed)