Compare Uniti Wireless Internet Plans & NBN Deals
Uniti Wireless has a clear focus on giving their customers unlimited super fast broadband that's as reliable as it is affordable. Their name isn't just an empty buzzword, either; Uniti's mission statement cites that their goal to deliver a super fast and dependable internet service that the country deserves, and the company's entire philosophy revolves around offering egalitarian access to high speed broadband, no matter who you are where you dwell. Besides super fast internet and unlimited data, Uniti offer some other great perks, such as their home phone plans with VoIP.
For enquiries about Uniti Wireless plans call
1800 060 722
See how Uniti Wireless stacks up against other providers
Uniti offers internet deals with unlimited data on all plans, as well as Uniti home phone plans for customers who are seeking a deal with VoIP. As a company, Uniti is devoted to delivering the fastest broadband speeds that they can, with a belief that "everyone should have access to the internet, no matter what their location or income". Boasting world class broadband and top end customer service, Uniti's team is built of expert developers, engineers, installers and call centre staff who are all driven to help their customers stay connected no matter what. Uniti works with various different private providers around the country, with the shared goal of delivering each customer the best possible internet connection available in their area, such as Fibre to the Basement (FTTB) or Fibre to the Home (FTTH).
Not unlike most other internet service providers, Uniti's activation fees vary depending on the contract and how long you're signing up with them for. For their no lock in contracts (ie. their month-to-month plans), Uniti will charge a $99 activation fee, but if you sign up a 12 month contract, Uniti will reduce that activation fee down to $49. If you're willing to sign up to a 24 month contract then Uniti will waive your activation fee, at the time of writing. Customers should note that Uniti reserves the right to charge a "New Development Fee" should they live in a location that has been classified as a newly developed area (also known as a "Greenfields" location) and if their service is the first connection at the premises. However, this is not considered an installation fee, but rather a connection fee that is charged by the wholesale provider which is in turn passed onto the customer.
Uniti has been lauded for the excellent service they offer on their fixed wireless broadband network, a high performance network that is able to reach it's super fast speeds by completely circumventing Australia's more traditional (and often laggier) telecommunication networks such as ADSL and the NBN. Indeed, Uniti's fixed wireless service through the air is available in many areas where NBN and ADSL is not. Also referred to as "fiber through the air", Uniti's fixed wireless technology sends a strong wireless broadband signal directly into your home via a receiving dish on a mast that it is installed upon your roof, which receives its internet signal from a local tower that's in turn connected to Uniti's sizable cross country fibre network (this means you can also bypass having an active telephone line if you wish). Uniti guarantees 25Mbps download speeds and 5Mbps upload speeds on their fixed wireless networks, though at the time of writing, they do not sell VoIP services across this network. It's also worth noting that Uniti's parent company, Uniti Group, has of recent times acquired other reputable private fibre networks, including Telstra Velocity, Opticomm, and LBN Co (Local Broadband Network), which has strengthened their existing fibre infrastructure and increased their fibre network capability.
Our Other Providers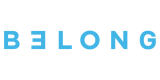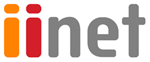 Start comparing Broadband plans now!
Answer a few simple questions and we'll search hundreds of plans from some of Australia's leading providers.
Start by entering your postcode or suburb below.