Compare NBN Broadband Plans
The NBN rollout is well under way. Start comparing NBN plans and providers today!
The NBN stands for National Broadband Network, and its aim is to give all Australians access to fast and reliable internet services. It is replacing the current old copper networks with fibre optic cables that will provide super fast internet to your home. The process of getting connected to the NBN is dependent on your location and when the installation is taking place. Our broadband experts can check the NBN Rollout Map below to see whether or not it is available in your area yet.

To make your comparison a bit easier, we've curated a list of what we think are the best nbn plans from a range of Australia's leading nbn providers.
50 Mbps (Standard Plus Speed)
50 Mbps (Standard Plus Speed)
50 Mbps (Standard Plus Speed)
50 Mbps (Standard Plus Speed)
50 Mbps (Standard Plus Speed)
50 Mbps (Standard Plus Speed)

50 Mbps (Standard Plus Speed)
50 Mbps (Standard Plus Speed)
50 Mbps (Standard Plus Speed)
50 Mbps (Standard Plus Speed)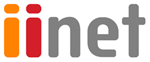 50 Mbps (Standard Plus Speed)
Check if you can get the NBN at your address
What is the NBN?
The National Broadband Network (NBN) is a project funded by the Australian Federal Government, the aim of which is to provide every Australian home and business with a faster, more reliable broadband internet connection. A company now known as nbn™ (originally named NBN Co. Limited) is a government-owned corporation responsible for the build, roll-out, and operation of Australia's new high-speed broadband network. They operate as a wholesaler so they don't directly provide everyday customers with internet. Instead, they onsell their infrastructure to internet service providers (ISPs) who then get you connected on a suitable plan of your choosing.  
Traditional broadband internet speeds are limited by the copper wire which is used to transport data to and from your home. NBN will raise the bar by using fibre-optic cables to transport data at almost the speed of light.
In addition to speed, another advantage which fibre-optic cables have over the traditional copper wires is that fibre-optic cables are far less susceptible to effects of wet weather, lightning, and erosion, providing users with a more stable and reliable connection.
Types of NBN connections
Depending on your area, there are different types of connections. Each has their own pros and cons.
Fibre to the node (FTTN)
Mid-way through the NBN roll-out, a change in Government leadership saw some funding constraints which lead to a slightly different roll-out approach for the NBN. This approach involves an amalgamation of original copper systems and fibre optic systems. This is referred to as fibre to the node (FTTN).
This type of connection means that a fibre optic cable will run from your telephone exchange to your local node/cabinet. The node/cabinet will then be connected to your property via existing copper lines.
NBN Co cites that fibre-to-the-node is capable of average wholesale download speeds of approximately 70Mbps; ten times the speed of a regular ADSL connection.
Fibre to the curb (FTTC)
Intended for launch in 2018, this type of connection will use fibre optic cabling from the exchange to the telecom pit outside the property, and a smaller amount of copper cabling between the telecom pit and property.
This connection approach is believed to make the NBN roll-out quicker, less complex, and of course, cheaper. Additionally, FTTC is believed to be a superior type of connection to FTTN as it is less subject to local network traffic conditions, and the data only has to travel a short distance through the inferior copper lines.
Fibre to the premises / home (FTTP/H)
When the NBN project initially commenced, the government at the time intended to roll out fibre optic cabling all the way up to your home or business property. This type of connection is call Fibre to the premises/home.
Fixed Wireless Connection
In some cases - particularly in remote locations - it would be impractical or too expensive to physically connect a property to the fibre-optic network. In these cases properties will be connected by a wireless network. This is referred to as a Fixed Wireless NBN connection.
This type of connection means that the area will have a local tower which is connected to the NBN™ with fibre optic cables. Properties will have an external antenna installed on the roof which will be used to wirelessly connect the property to the local NBN tower. This type of service won't support a standalone VoIP home phone service. You'll need to get it bundled with internet.
NBN speeds
There are four speed tiers on the NBN network. Some providers offer all of the speed tiers to customers, and some only have a few. The speeds are expressed in terms of how fast your downloads will be during the peak period in the evening (7pm-11pm). Here are the speeds you can get and what they're usually called:
Basic evening speed: No minimum
Standard evening speed: Minimum 15 Mbps
Standard plus evening speed: Minimum 30 Mbps
Premium evening speed: Minimum 60 Mbps
You will sometimes see the speeds depicted with numbers with a forward slash through them, such as "Standard Speed: 25/5Mbps". This referes to the download and upload speeds; for example, the "25" part refers to 25Mbps of download speed, and the "5" refers to 5Mbps of upload speed. Download and upload speeds can be vastly different simply because they are vastly different functions. Upload speed is what you need for sending files to/over the internet, such as sizable email attachment or a Dropbox folder. Download speed is what you need for receiving files from the internet, such as downloading a PDF or streaming a TV show.  
What speed do I need?
It very much depends on what you use the internet for. 

0.5 Mbps - 1 Mbps is typically all you need for receiving and sending emails and general web surfing and social media browsing.

3 Mbps - 5 Mbps is approximately what you need for watching videos, including streaming services such as Netflix, Stan or Foxtel, or for playing online games of standard quality streams.

5 Mbps - 8 Mbps will get you by if you wish to stream those videos in High Definition.

8 Mbps - 10 Mbps is what you'll need if you're playing an an online multiplayer game, as they will often require a bit more Mbps for smooth gameplay, especially if want to ensure that the game doesn't lag, and that no other internet usage in the house is slowed down while you're playing. 

25 Mbps is what NBN Co recommends if you wish to watch something is Ultra High Definition, such as a sports match in 4KTV. 

It's always good to remember that it is easier to increase your speed than it is to decrease (usually).  
Most NBN users on higher speed plans (as at 20/02/2019)
In the recent Wholesale Market Indicators Report published by the ACCC (Australian Competition & Consumer Commission), almost 4.8 million Australians are now connected to the NBN, with more than half subscribed to higher speed plans of 50Mbps or more. 
The study indicates that higher speed services now represent 56% of all NBN broadband connections, with almost 2.7 million subscribers on services of 50Mbps or above. The ACCC report also shows that a larger number of higher speed plans are likely being taken by customers newly connected to the NBN, after switching from ADSL and HFC (cable). 
However, the ACCC have pointed out there is still a large number of customers on the most basic 12Mbps service with 1,164,157 customers on the lowest speed plan. ACCC Chair, Rod Sims, emphasised that it was good to see retail service providers offering higher speeds at affordable prices as it offered the consumers more choice, adding that despite the clear trend towards higher speed plans, it is important that consumers continue to have option of affordable basic plans. 
It's best to shop around...
The NBN Co advise customers to shop around to find the best plan for them. In an exclusive interview with Compare Broadband, Executive Manager at NBN Co Tony Brown discussed the common misconceptions regarding the divisive infrastructure. 
Mr Brown told us "The most important thing for an end-user to do is make sure they sign up to the right plan for them on the NBN network. This means doing a bit of homework before they sign up to try and find out which provider is right for them it's a good idea to ask friends, family, and neighbours what provider they are using and to avoid signing up to a longer term contract until they are sure they found a provider they are happy with; most retailers will provide monthly plans for end-users who wish to try a service before signing a longer term contract."
Mr Brown added that if customers are having difficulties with their providers, the best thing to do is let the provider know. 
"If the end-user is experiencing any issues with their service then it's a good idea to contact your retailer who will then try to resolve the problem with the assistance of nbn. It is worth remembering that the problem could also be with some equipment in the end-user premises such as a poorly set-up Wi-Fi network or faulty hardware." 
FAQs
Do I have to stay with the same provider when the NBN is rolled out in my area?
The short answer is no (as long as you're not locked in to a contract). However, if you've committed to a contract term with your current provider, you should look into how much it will cost to end that contract early.  
We always recommend you review your options to make sure you get on the best NBN deal when the nbn becomes available to you.
How do I know when it will be available?
Hundreds of Australian homes are being added to the NBN each week. You can use the NBN rollout map on this page to check the status of the rollout in your area.
When will the NBN be completed?
The NBN Co have confirmed that all construction and activation remains on track for their 2020 completion goals. The company's 2020 outcomes are estimated to include a rollout completion with 11.7 million premises Ready to Connect (RTC) and 8.1 million homes and businesses hooked up to an active service with NBN access network. Additionally, the NBN Co have projected more than $1 billion of investment in total capacity upgrades on the fixed wireless network up to FY22, and $3.9 billion total revenue in FY 20 with improved customer experience initiatives. NBN Co CEO Stephen Rue stated that they are undergoing a significant period as they work to complete the build, improve customer experience, and position their business for the future. 
What is Mbps?
Mbps stands for "megabits per second", and it's how we measure download/upload speed. A megabit is equal to one million bits. Transmissions across computer networks and very commonly measured in Mbps, and it is how we measure broadband speed. The higher the Mbps, the quicker your internet will work. It is a completely different thing to MBps. 
What is the best NBN plan for me?
There is no short answer to that question. It really depends on your individual needs. It depends on a range of factors such as your individual address, how much data you need, your desired nbn speed tier, and ofcourse; your budget. Luckily for you, we've built a super smart algorithm which determines what is important to you and only shows you the plans which are best suited to your needs. All you have to do is answer a few simple questions, starting with your postcode/ suburb (at the top of this page).
How do I get connected?
Once you've decided which plan is right for you, just click 'Sign Up Online' and follow the prompts, or call the number listed! Once the provider has your details, they'll be able to schedule your connection. If your property has never been connected to the NBN equipment, the provider will first need to send a technician to connect the property. Otherwise, they can simply activate your NBN service.
How much does it cost to install?
Nothing. Standard NBN installation is free of charge within the 18 month period after the NBN is declared "ready for service" in your region. However, additional charges may apply if your home or business requires upgrades to wiring ir cabling, or if you want a non-standard installation. Be sure to check with your service provider. 
How much does it cost to keep it?
There is no standard flat rate for the NBN. Like any other form of internet, prices will vary from provider to provider, and you are encouraged to have a look around to find the one that best suits your specific needs. The best deal for you should factor in you location, how often you use the internet, how many people in your household are using the internet, what kind of data you go through, and ultimately, how much you want to spend.
What happens if I have ADSL2+?
ADSL2+ connections will eventually be replaced by the fibre optic NBN. You will be notified 18 months prior to your ADSL2+ service disconnection date at your property. To beat the rush, it is recommended that you sign up to a suitable NBN plan soon after your NBN infrastructure is ready for use.
What happens if I have Cable?
Cable internet connections (HFC) will eventually be replaced by the fibre optic NBN. You will be notified 18 months prior to your cable service disconnection date at your property. To beat the rush, it is recommended that you sign up to a suitable NBN plan soon after your NBN infrastructure is ready for use.
Do I have to change over to the NBN?
Yes, if you have an ADSL2+ or Cable connection you have to change to the NBN. Your existing service will be disconnected 18 months after the NBN is available. So if you do not move to the NBN you will not be able to access the internet after this time.
What happens to my home phone when the power goes out?
Traditional corded home phones don't rely on the electricity at your property to run, so when there is a power outage you can still make and receive calls. This may not be the case once you're on the NBN with a VoIP home phone, however it depends on the type of NBN connection you have:
-FTTP: If you have a FTTP connection, your NBN connection box may have its own backup power supply. This can keep your VoIP home phone running during short electricity outages, however the backup power supply is limited. If your electricity is cut off for more than a few hours, the backup power supply will run out of power and you won't be able to make or receive calls until the electricity comes back on.
-FTTN/ FTTB: These types of NBN connections don't get set up with a back up power supply, so if the electricity goes out you won't be able to make or receive phone calls. This includes emergency calls to 000.
-Fixed Wireless: If you have a VoIP home phone connected over the NBN, your home phone won't work during a power outage.
Traditional cordless home phones need power, so they won't work in a power outage either.
If you have a corded landline connected to the copper network, your phone will continue to work during a power outage.
Where in my home will the NBN equipment be installed?
When your FTTP or Fixed wireless NBN service gets connected, an NBN co technician will need to install equipment both inside and outside your home. It is recommended that your internal equipment is installed in a location:
-Where there is an accessible powerpoint within 1.5 meters
-Away from any wet areas like showers, sinks, kitchens, bathrooms etc.
-Which is easy to access
In general, your NBN technician will choose the installation point for the external equipment.
FTTN/ FTTB connections won't require a technician to install equipment at your property (most of the time) so you'll just need to plug your modem/ gateway into the phone connection socket. If you have multiple phone sockets at your property, it's best to install the modem at whichever socket is most central, or closest to the main areas where the internet will be used. That way the wi-fi signal from your modem has less barriers to reach your laptop/ mobile/ tablet device. If you don't have any phone sockets at your property, you'll need a technician to install one.
What happens with back to base alarm systems?
The NBN will introduce new technology which may not be compatible with your back-to-base security alarm system. There are a various types of alarms which work in different ways. Your alarm provider will be in the best position to provide specific advice on your alarm system's compatibility with the NBN.
What happens to my Foxtel?
Nothing will happen to your Foxtel service when the NBN rolls out in your area. Only the internet carrying component of the cable (HFC) network will be switched off. So even if your Foxtel is carried over the cable network, it will still continue to function as normal.
What happens to Streaming TV services such Netflix and Stan?
TV streaming services which are transmitted over the internet will work the same way on the NBN as they do on your existing ADSL or Cable service. If you're moving from an ADSL connection to the NBN, it's possible that the quality and speed of your TV streaming services could be improved.
What happens to my medical alarms?
 Certain medical alarms will need to be checked and possibly updated to ensure that they are still operational and NBN compatible. Make sure you register your fire alarms, as well as your lift emergency phones with the NBN. 
What happens to my landline when the NBN gets rolled out in my area?
If your area is getting NBN Fixed Wireless, your landline which operates over the existing copper network won't be affected; it will continue to work as it does now. For all other NBN types, your copper home phone will be disconnected approximately 18 months after the NBN rolls out to your area. If you need/ want to have a home phone, you'll need to switch over to an NBN home phone before the copper network gets disconnected.
Do I need to be at home for the NBN to be installed?
It depends on the type of NBN connection available to you.
If you're getting a FTTP connection and NBN hasn't been connected at the property before, a technician will need to install some NBN equipment inside the property. Someone over the age of 18 will need to be home for the installation appointment.
Other types of NBN connections (such as FTTN and FTTB) generally won't require a technician to install equipment inside your property, therefore you won't need to be home.
When you sign up to a NBN plan your chosen internet service provider will confirm whether or not you need to be home for an installation appointment.
Can I keep the same home phone number?
It depends on which internet service provider you sign up with. Some providers are able to 'port' your existing phone number over to the NBN, however there are other providers which will have to give you a new phone number. Call us to find if you can keep your phone number.
Can I get updates on the NBN rollout?
Yes. As they connect more Australians to their broadband service, the NBN are very forthcoming in keeping non-connected areas updated. If you want updates on NBN you can subscribe to a weekly NBN rollout schedule update by entering in your name and email address here. This is the surest way to find out when your region can be expected to have the NBN.

Can I pre-order the NBN?
Yes. Many internet service providers are offering the option to pre-order the NBN to those who are in regions where construction is not yet complete. Pre-ordering the NBN may even fast track you in the queue for a quick installation when the NBN is ready in your area. Contact your service provider to find out more. 

Are there activation fees?
Whether or not the customer will have to pay an activation fee will vary from provider to provider. Generally speaking, if you sign up for a 24 month plan or an unlimited data plan, your provider may waive the connection fee  - or they may waive it anyway if it's part of a deal they are offering. If you do have to pay a fee, it can be as low as $80 and as high as $200. But to find out the full details you will need to call your service provider.  
What are most Australians using the NBN for?
The NBN Co measures and analyses daily traffic usage so they can help improve the network, and meet the demands of the millions of people and premises who have signed up to use the network. The NBN's website cites that their analysis of these data reports on usage patterns informs their future choices on access technologies and upgrades...
"In April we conducted a large piece of research, looking at the entirery of the 3.7 million active services we had on the network at the time, to better understand how bandwidth is being demanded by end users, when it is being used and how much data is being consumed."
A better means to view home entertainment seems to be one of the biggest draws of the NBN, with most Aussie NBN users using their bandwidth to accommodate their net browsing habits, VPN usage, and ample live streaming. In addition to this, it was found that most Australian households are using the NBN for speedier uploads and downloads. With the exception of Fixed Wireless and Satellite access networks (which are subject to capacity constraints) end-users on HFC/FTTN/FTTP networks all had very similar usage demands, particularly on higher speed plans. 
A recent Screen Australia study also confirmed the Australian trend towards online and On Demand viewing, citing that the video-on-demand (VOD) landscape has changed considerably and has seen the introduction of subscription video-on-demand (SVOD) services such as Amazon Prime, Netflix, Stan, and now Kayo Sports into the Australian Market. 
A survey conducted by Switch Media and Stable Research found that 39% of Aussie content streamers used a laptop or desktop, 34% used an iPad, 34% used an iPhone, and 28% used a smart TV. Of the same sample group it was found that the streaming services of Netflix, ABC, and SBS provided the best experience to their users. 
Start comparing NBN Broadband Plans now!
Answer a few simple questions and we'll search hundreds of plans from some of Australia's leading providers.
Start by entering your postcode or suburb below.