NBN 50 Plans and Deals
The most popular NBN speed tier. Compare NBN 50 plans and deals in your area.
Compare Broadband compares plans from the above providers and can connect you with our participating providers. Not all plans available from these providers are compared by Compare Broadband and depending on your location or service availability not all plans may be available to all customers.
Looking for an NBN plan that's fast but still affordable? Well then it's very likely that a Standard Plus Evening Speed plan is what you're looking for. Also known as the NBN 50, the Standard Plus Evening Speed plan is the perfect NBN tier for anyone who needs reliable home broadband for a big household, and/or for a lot of devices. With a maximum download speed of 50Mbps, the Standard Plus Evening Speed plan is the second fastest NBN speed tier, and it will grant you enough speed to comfortably use the internet across multiple devices simultaneously. There are numerous affordable NBN 50 plans available, which is exactly why many Australians have found NBN 50 to be the ideal broadband plan for the modern home or office.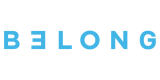 50 Mbps (Standard Plus Speed)

50 Mbps (Standard Plus Speed)

50 Mbps (Standard Plus Speed)
$15 off the first 6 months, then $75 on-going. Min total cost includes once-off $60 modem cost
Min total cost $60
View breakdown

50 Mbps (Standard Plus Speed)

50 Mbps (Standard Plus Speed)
50 Mbps (Standard Plus Speed)

50 Mbps (Standard Plus Speed)

50 Mbps (Standard Plus Speed)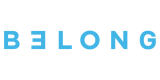 50 Mbps (Standard Plus Speed)

50 Mbps (Standard Plus Speed)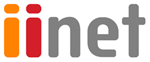 50 Mbps (Standard Plus Speed)
FAQs
What is the NBN?
The NBN stands for National Broadband Network; it is a countrywide enterprise implemented by the Government of Australia with the aim of upgrading internet access quality for people all over Australia. This is achieved by replacing the country's old copper line network (which was only ever designed for landline telecommunications as opposed to the internet) with a typically quicker and more dependable fibre optic cable network (which was very much specifically designed for the internet).
How fast is the NBN?
There is no set NBN speed. The speed of your NBN will depend on several factors, such as what NBN speed tier you have selected, and what NBN connection you have been allocated. The amount of data in your broadband plan may also affect your home broadband performance. You have a lot of choices when choosing your NBN data plan, and you are also able to select your NBN tier. However, you are not able to choose what kind of NBN connection you are given, this choice is made by the NBN Co and is based on the location of your home, an unpopular policy that the media has referred to as the NBN Lottery. But if you find that your NBN connection is lacking in performance, you can usually counter that lag by getting a plan that has a high amount of data (if not unlimited data) that is also on one of the higher speed tiers, such as the NBN 50.
Do I want an NBN 50 Plan?
As with all things related to home broadband, it completely depends on your individual needs; the best plan for someone else may not be the best plan for you. But if you find that you are an avid internet user, and your household consists of other housemates or family members who also use the internet fairly regularly, then an NBN 50 plan is probably the first NBN tier that you'll want to consider. NBN 50 is great for streaming, uploading, downloading, and online gaming, and it can steadily support multiple devices using the internet simultaneously. As such, the NBN 50 Plan has become one of the more popular NBN speed tiers in Australia.
What are the NBN speed tiers?
There are four different NBN speed tiers for customers to choose from when they first sign up to an NBN plan. They range in cost as well as speed. The fours different NBN speed tiers are;

NBN 12 - also known as Basic Evening Speed, the NBN 12 plan is the lowest and the slowest of the speed tiers. While it is generally also the cheapest of the speed tiers, it's slow speeds really only make it optimal to customers who use the internet very infrequently. NBN 12 offers a maximum download speed of 12Mbps.
NBN 25 - also known as Standard Evening Speed, the NBN 25 is the next step up in both price and speed, with a maximum download speed of 25Mbps. While you will find that NBN 25 plans are typically a bit cheaper than NBN 50 and NBN 100 plans, it's worth keeping in mind that statistically, many NBN 25 customers find that the tier is still not quite as quick as they'd like it to be.
NBN 50 - also known as Standard Plus Evening Speed. For many NBN customers, NBN 50 plans hit that sweet spot between fast and affordable. NBN 50 gives you a maximum download speed of 50Mbps, which is perfect for maintaining a satisfactory broadband service while streaming and downloading on several devices at the same time. But if you need something even quick then there's always...
NBN 100 - also referred to as Premium Evening Speed. NBN 100 plans are the cream of the crop. NBN 100 is the fastest NBN speed tier available, which also makes it the most expensive. But if your work or recreation demands a constantly fast internet speed, or you simply prize optimal broadband speeds over cost-efficiency, then an NBN 100 speed tier plan may be the one for you. NBN 100 plans can give you a maximum download speed of 100Mbps.
What are the NBN connection types?
Due to budget cuts during the early days of the NBN's rollout, the NBN is now a multi-technology mix, which means there are different kinds of NBN connections made from different technologies. The different NBN connections found around Australia are:

Fixed Wireless - Fixed Wireless is a type of NBN connection that is more commonly found around rural areas. Fixed Wireless technology transmits data via radio signals and into an outdoor antenna that is installed on or around your home by an NBN approved technician.
FTTN - FTTN, which stands for Fibre to the Node, is a kind of NBN connection where a fibre optic cable is ran from the exchange and into a node (sometimes referred to as a "cabinet") which in turn directs the data into your house via a copper cable.
FTTC - FTTC, which stands for Fibre to the Curb, involves a fibre optic cable being extended into a Distribution Point Unit (or DPU) that is situated in a pit (or curb) close to your home. The DPU then sends the broadband into a connection box that has been installed within your premises.
HFC - HFC, which stands for Hybrid Fibre-Coaxial, is an NBN technology that uses Australia's old Pay TV cabling network to run data into your home. HFC is a fusion technology and is generally regarded as being fairly efficient.
FTTP - FTTP, which stands for Fibre to the Premises, is one of the quicker NBN connections, as it distributes the fibre optic cable from the exchange directly into your home.
How to Compare NBN plans with Compare Broadband?
Need more help finding the right NBN plan for you? Well, you can compare NBN providers & plans with Compare Broadband online, or you can call one of our trusty broadband experts for a free consultation on 1300 106 571. Compare Broadband is a free service to all Australian homes, and we've been independently rated 5 stars by our customers with a Trust Pilot score of 4.8 out of 5 based on over 1,800 reviews. We also also specialise in ADSL2+, DSL, Home Wireless, and any other home broadband that you can think of, so don't hesitate to hit us up for help!
Start comparing Internet now!
Answer a few simple questions and we'll search hundreds of plans from some of Australia's leading providers.
Start by entering your postcode or suburb below.